Muhammad Ali's Kentucky High School Finds Creative Way to Smooth Transition for New Freshmen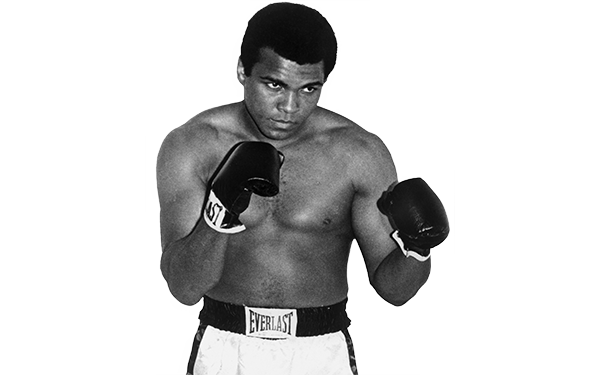 This article is one in a series at The 74 which profiles the heroes, victories, success stories and random acts of kindness to be found at schools all across America. Read more of our recent inspiring profiles at The74million.org/series/inspiring.
For most students, summer marks a time of relaxation and recreation, but for many, it's also a time when nerves set in as they prepare to attend to a new school. That's why many schools are turning to innovative options to ease the transition to intermediate, middle and high schools.
At E.A. Cox Middle School in Columbia, Tennessee, staff and existing students spent June hosting 'Cougar Camp' to help incoming students adjust to their new surroundings. Held over three weeks, the program included science experiments and locker races, where students practice unlocking combination locks. The camp is in its second year and is paid for with federal Title 1 dollars, sparing parents any extra cost.
"It's such a difference. We can tell between who went to camp and who didn't," camp organizer and Title I facilitator Kei Pace told the
Columbia Daily Herald
. "That confidence level, in middle school, will carry you a long way."
Central High School in Louisville, Kentucky plans to honor its most famous graduate through its one-day transition camp. Dubbed 'Champ Camp', the event will capture the memory of Muhammad Ali while teaching freshman about leadership, peace, and team-building. Though the boxing champion recently died, the program has been in the works for a year. The goal is to instill school pride in new students before they arrive for the first day of classes.
"We want students to understand that they will be advocates for themselves, but also be advocates for others the way that Ali stood up for what he believed in," Principal Raymond Green told
WDRB
.
---
---
"The biggest thing is to let your kids know that you are there if they want to talk," Zeiger said. "That will give them a sense of power and control, which is very important because anxiety stems from a perceived lack of control over your environment."
At Heritage Intermediate School in Middlebury, Indiana, where they're preparing to receive new fourth-graders in the fall, all feelings associated with transition are accepted. The school recently hosted a transition
field trip
for the area's third-graders who will attend in the fall, reports The Elkhart Truth.
"Some of you are probably feeling pretty excited and some of you are probably feeling nervous," Principal Kari Dyer told the students. "I'm here to tell you that whatever you're feeling, whether it's excited or nervous or some other emotion, it's normal to feel that when you come to a new school."
After the assembly, fourth-graders guided their third-grade guests on a tour of the campus, including the art room, music room, the cafeteria, and the playgrounds.
"It's going to be a little different, but it's not going to be very much different," fourth-grade teacher Cynthia Houser told the students. "It will be a lot of fun."
Get stories like these delivered straight to your inbox. Sign up for The 74 Newsletter