More Than Month After Ian: Southwest FL Schools Still Struggling, Adapting After Hurricane Damage
Several school districts suspect damage, flooding, power outages and other difficulties mean students may never get back into their classroom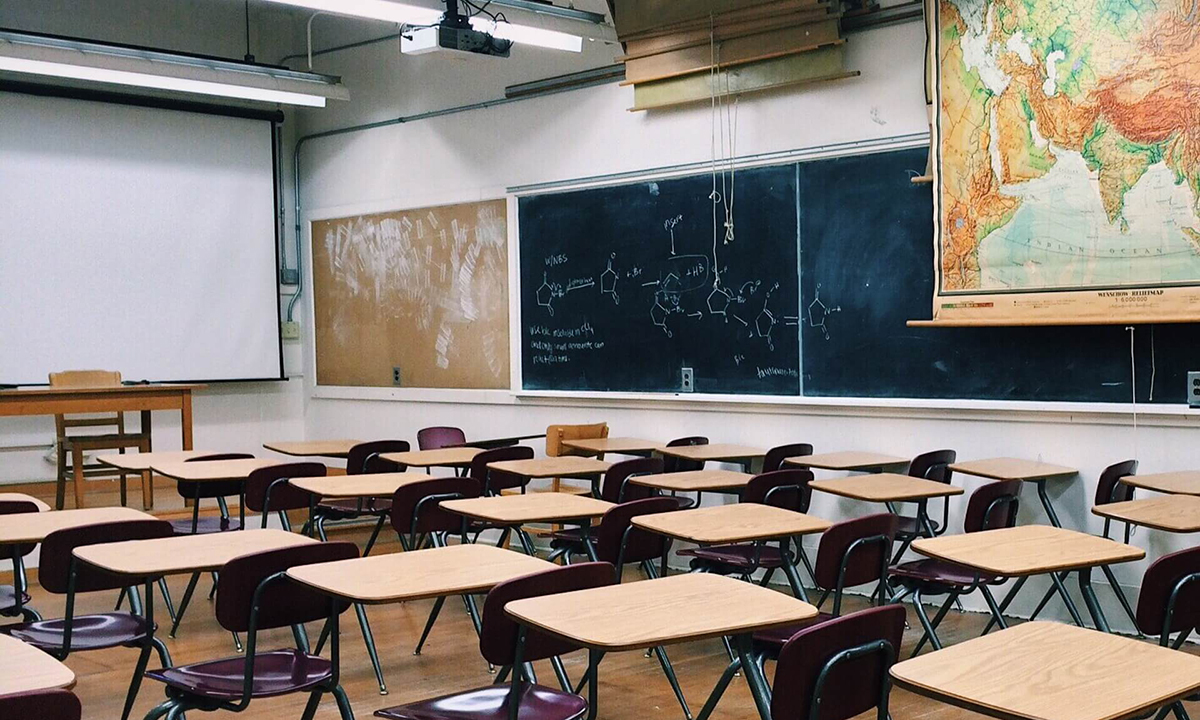 Get stories like these delivered straight to your inbox. Sign up for The 74 Newsletter
After Hurricane Ian slammed against the Southwest coast of Florida, several school districts suspected that damage, flooding, power outages and other difficulties might mean students may never get back into their classrooms.
That was about five weeks ago. Now, school districts in Lee, Sarasota, DeSoto and Charlotte have slowly begun recovering from the impact of a Category 4 storm. Some schools have recovered faster, sending kids back to classes as early as Oct. 10.
But schools in other hard-hit areas struggled, going weeks without any instruction, constructing new teaching facilities, learning at home with virtual instruction and attending different schools while repairs continued.
Lee County
Some school buildings are not operational yet, but students are largely back in an in-person learning environment, according to Irma Lancaster, director of strategic communication for Lee County public schools.
"Students returned to a learning environment in phases during the week of October 17. The first group started on Monday, and by the end of the week on that Friday the 21st, all students were in a learning environment," she said in an email to the Phoenix.
But with some of the damages to school buildings still being assessed, the Lee County school district had to get creative with how to get students back into a learning environment as quickly as possible.
For some students, that meant attending different campuses. And for others, that meant temporarily switching to remote learning.
"Students from Fort Myers Beach Elementary and the Sanibel School are currently attending the campus of San Carlos Park Elementary," Lancaster explained. "Diplomat and Lexington Middle Schools needed additional remediation. Students were placed in virtual learning from Oct 21 to Oct 31. They returned to campus on Nov. 1.
She continued: "Students of Hector Cafferata (Jr. Elementary school) are currently split onto two campuses due to their building still undergoing significant remediation due to damages. K-2 students are at Hancock Creek Elementary, 3-5 are at Pelican (Elementary)."
That said, the district is working on building temporary school structures to bring the displaced students and staff onto one site, and the district will have a school board meeting to discuss those costs for the district.
Lancaster said that some individual families may not yet have returned to school "due to transferring out of the area, or perhaps storm related situations have prevented their families from returning."
In order to make up for some of the lost school days due to the hurricane, the Florida Department of Education have approved a new calendar year for Lee County schools, which swaps out two early release days for full days and adds three hurricane make-up days including on Veteran's Day.
Sarasota County
Sarasota school district was the first of the heavily impacted school district to have a tentative return to school schedule, with 32 of the closed schools reopening by Oct. 10, and 12 schools planning to reopen by Oct. 17.
While most of the schools were able to open by that projected timelines, two schools were delayed.
"Due in part to supply chain delays and other unforeseen circumstances, Cranberry Elementary School in North Port and Englewood Elementary School in Englewood had to reopen on Tuesday, October 18," Kelsey Whealy, communications staffer with the Sarasota County school district, told the Phoenix in an email.
"All traditional public school students missed at least nine days of school, with those attending a school with a delayed reopening missing either 15 or 16 days."
Unlike Lee County, students in Sarasota schools did not revert to remote learning,
"The district made learning resources available online for those able to utilize supplemental materials – much of the county was without power & internet for a significant amount of time after the hurricane hit," she said.
She says that some school buildings still have structural damage, and that students and staff are only working in parts of the building that are safe for learning.
Whealy also noted that some in the community are still in recovery but that their traditional public schools are "have reported strong attendance numbers."
The district website reports that the 2022-23 school calendar has not been changed as of now.
DeSoto County
Many schools in DeSoto were able to reopen by Oct. 17, according to their website. But two schools, DeSoto County High School and Nocatee Elementary Schools, were expected to reopen as late as between Oct. 24 and as late as Nov. 7.
But according to district updates, the elementary school was able to reopen by Oct. 18, and the high school reopened on Oct 26.
According to an update last week: "We are excited to confirm our high school will reopen on Wednesday, October 26! To bring students back sooner, part of our high school building will be blocked and off limits as repairs are finalized. Classrooms near the office, nurse's station, and towards JROTC will be temporarily relocated to other classrooms in the high school."
Charlotte County
According to a community update on Oct. 27, Charlotte County's last closed building, Port Charlotte Middle School, was able to reopen on Nov. 1. That said, the district says there will be a temporary school structure built in any case.
"Port Charlotte Middle School staff and students will be returning to their normal classrooms initially. In the coming days the Port Charlotte Middle family will begin to see a temporary campus being constructed," according to the Oct. 27 update. "Once completed, the staff and students will relocate into the temporary facility. The staff and students will be housed in the temporary facility until PCMS is either permanently repaired or rebuilt."
The Phoenix has reached out to the district for clarity on why students can return to the school building but still need a temporary structure and is awaiting response.
Florida Phoenix is part of States Newsroom, a network of news bureaus supported by grants and a coalition of donors as a 501c(3) public charity. Florida Phoenix maintains editorial independence. Contact Editor Diane Rado for questions: info@floridaphoenix.com. Follow Florida Phoenix on Facebook and Twitter.
Get stories like these delivered straight to your inbox. Sign up for The 74 Newsletter