More Than 37K Applicants, Just 12 Schools: New Report IDs Bronx and Queens Nabes as Prime for Charter Growth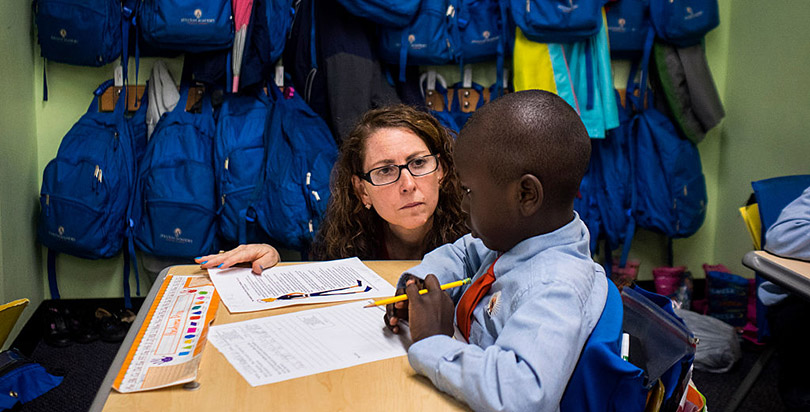 New York City
As New York officials continue to debate
lifting the cap
on the number of charter schools allowed in the city, an analysis from the New York City Charter School Center shows areas in the Bronx and Queens that may be primed for new school growth.
The report highlights four community clusters that share several key characteristics: high parent demand, a dearth of high-quality district school options, the absence of charter options, and relatively large student-age populations.
Northeast and central Bronx neighborhoods as well as the Jackson Heights and Jamaica neighborhoods of Queens are "especially primed" for charter school growth, according to the 11-page analysis, released May 31.
But as of the 2015–16 school year, only 12 of the city's total 191 elementary and middle charter schools were located in these four communities. By contrast, families in these communities submitted a combined 37,328 applications for charter seats, according to the analysis.
"Our city's charter sector continues to grow because far too many parents remain desperate for high-quality school options that meet their children's needs," said James Merriman, CEO of the New York City Charter School Center. "Public charter schools provide immediate and viable options for families, and charter leaders and legislators alike must heed the call."
Out of all five boroughs, Queens has the second-fewest number of charter schools, with 17 (Staten Island has the fewest, with three), though the student-age population there is the second-highest among all boroughs. This could be because of limited school-appropriate facilities and because district schools in Queens are, on average, outperforming city averages, the report states.
The charter center and other advocates have pushed state legislators to raise or eliminate the cap on city charter schools, which stands at 30. The issue has become a sticking point in Mayor Bill de Blasio's struggle with Senate Republicans this year to secure a multi-year renewing of mayoral control of schools; de Blasio has said that there's no need to change the cap.
Citywide, demand for charter seats continues to outweigh available seats, according to the study. There are about 25,200 seats available citywide for next year and 48,000 students currently on waiting lists. Between the 2012–13 and 2017–18 application cycles, the number of applications submitted to charter schools more than doubled, from 133,000 to 290,000.
With 84,633 students in 191 schools, the charter school sector makes up 11.3 percent of overall public school enrollment in New York City.
The organization used data from the New York State Department of Education, the 2010 U.S. Census, and the New York City Department of Planning.
To read the full report, click
here
.
Get stories like these delivered straight to your inbox. Sign up for The 74 Newsletter