Mississippi Governor to Decide Soon on State Takeover of Jackson Schools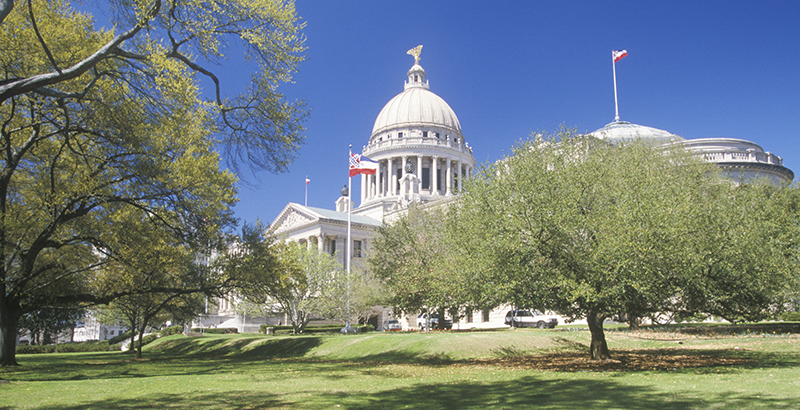 Updated: Oct. 18
Nearly 27,000 students in Mississippi's capital will soon find out which of two agencies — each with a history of poor performance and allegations of mismanagement — will be running their schools for the foreseeable future.
Gov. Phil Bryant is weighing whether Jackson Public Schools, the state's second-largest district, with a $206 million budget and more than 4,000 staff members in 58 schools, will remain under local control or be taken over by the Mississippi Department of Education. It is a decision that raises long-standing issues of race and inadequate school funding — and has prompted a federal lawsuit.
The state believes that pervasive shortcomings in Jackson's schools pose an "extreme emergency" situation for students. The district and its supporters cite recent progress under a new interim superintendent and the state's own troubles running districts it has taken over.
The possibility first arose in 2016, when the state released results of a limited audit of Jackson Public Schools and 17 other districts. Jackson, where the student body is 96 percent black, was the only district recommended for (and that ultimately received) an accreditation status downgrade.
For the district, it led to the resignation of Superintendent Cedrick Gray and several school board members, as well as implementation of a corrective action plan. Under Interim Superintendent Freddrick Murray, who was brought on in November, the district organized the schools into four pre-K–12 areas, hired 14 principals, bought more than 40 new buses, and created student board representatives for the first time in years.
For the department, it prompted the launch of a full audit. Its 680-page report, released Aug. 31, concluded that the district failed to meet 24 of 32 state accreditation standards. The standards range from dropout prevention to data reporting to child nutrition to transportation. Less than two weeks later, the Commission on State Accreditation recommended a takeover to the state Board of Education, which met the next day to second the recommendation and send it to the governor.
"I feel confident that currently and historically we're very transparent in the process of what a district needs to do to be compliant," said Paula Vanderford, the department's chief accountability officer and executive secretary of the commission. "We allow notice and opportunity to districts, and I stand firm in my belief that JPS is the same. They've had the notice and the opportunity."
The district declined to make Murray available for an interview, referring instead to a presentation he delivered in response to the full audit.
District parents who filed a federal lawsuit to prevent the takeover believe the lack of student and parental involvement violates due process guarantees under the U.S. Constitution. Many families are also convinced that race was a factor in the board's decision.
"The feeling amongst us parents in the system is that this would not have happened in a majority-white school district, and it hasn't happened in a majority-white school," said attorney Dorsey Carson, a Jackson elementary school parent who is white. "That's not just about performance or proficiency. It truly is a failure to recognize how far behind we have set these kids for many years, and now how arrogant [the state is] to come in as a white knight to save the day when the track record shows that that's not the case."
William Berry reviewed the audit in his role as data and policy analyst for the Southern Education Foundation, which has opposed state takeovers in the past. He said many of the actions the department wants the district to undertake require money, while statewide, public schools have a $172 million shortfall.
"A lot of the accreditation standards are things that can only be addressed with more funding," said Berry. "You can't educate your way to better facilities. You can't educate your way to more teachers in the school. It requires resources to meet child nutrition standards in the first place."
Bryant has said he is waiting until performance scores are released Thursday before announcing his decision. But Vanderford said last month that preliminary data show the district will receive an F — for the second year in a row, after two years of D's — and more than half the schools will be rated F as well.
"He will do what he feels is in the best interest of students," said Bryant's communications director, Clay Chandler.
In response to the audit, a group of Jackson students, parents, and civic leaders created a coalition called #OurJPS to advocate against state action.
Coalition member LaToya Washington graduated from Jackson schools in 2016 and experienced the district's shortcomings firsthand. "We wouldn't have consistent teachers, so it was about how much you could grasp on your own," she said. Washington, now a sophomore at Belhaven University, approves of the steps Murray has taken.
Carson is also skeptical that the department will be any more effective than the district. The state's legislative watchdog panel recently blasted Carey Wright, the highest-paid state superintendent in the country, for what The Clarion-Ledger called "contracts and purchases that [raise] questions of cronyism, illegal invoice splitting, and lack of transparency and oversight." Of the 19 districts taken over by the state since 1996, Carson's lawsuit charges, three had to be taken over again due to repeated poor performance, while several others have been consolidated.
For Vanderford, who has been involved in 16 of the 19 state takeovers, opposition is familiar.
"Overall, what we're hearing from this district is no different from what we've heard from districts in the past," she said. "What people are saying in the community is not necessarily accurate."
If Bryant moves forward, the takeover will last at least five years, the interim superintendent and school board will be replaced, and, if the district loses its accreditation, Jackson students will be "eligible to transfer out of the district to attend a neighboring district that has the capacity and willingness to serve additional students."
Ken Wong, Annenberg chair for education policy at Brown University, said Jackson could learn from other districts. Although only about 60 of the more than 14,000 school districts across the country — less than 1 percent — are currently under state control, the practice has accelerated in recent years, he said.
Operations like recordkeeping and business administration typically improve within a year or two, he said, and states often focus on management because it can show quick returns. Instructional gains are more fleeting.
But, operations are "only part of the challenge," Wong said. "They need to treat both side by side simultaneously and try to use this to build a local-state partnership to move the schools forward."
Support The 74's year-end campaign. Make a tax-exempt donation now.