Missing an Opportunity: Ed Dept. Criticized by GAO for Teacher Shortage Strategy
In recent report, GAO finds key recruitment, retention challenges impacting the profession, and why current federal strategy lacks teeth to succeed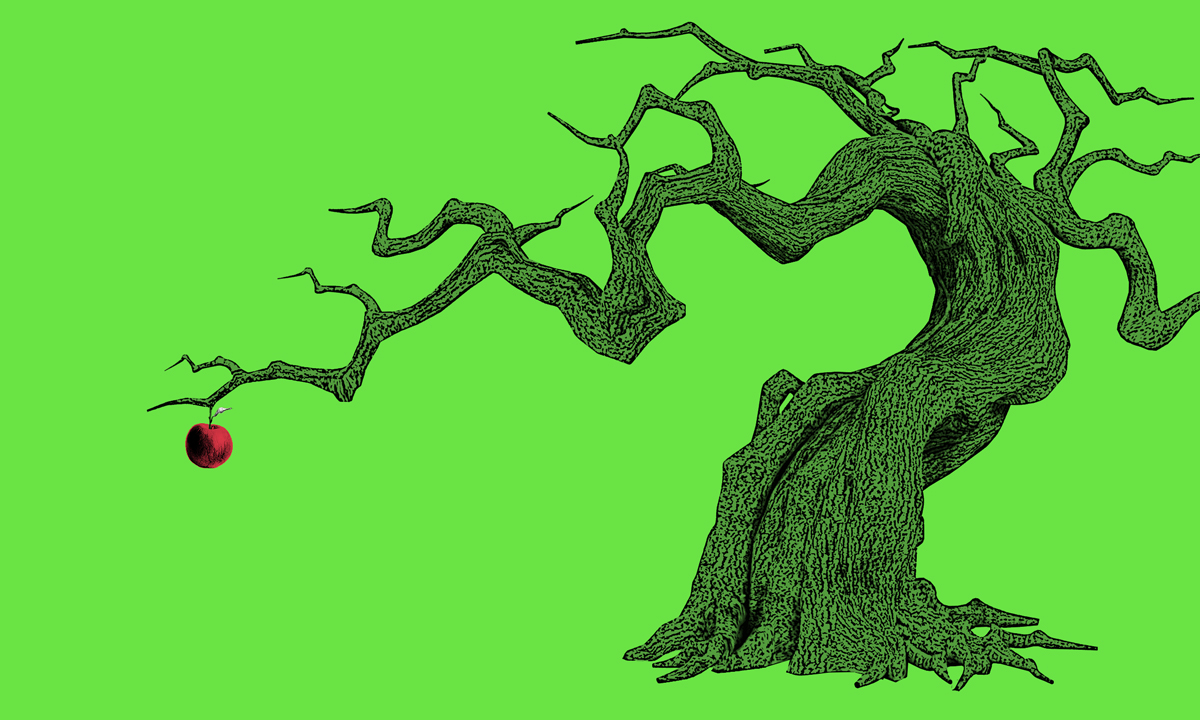 Support The 74's year-end campaign. Make a tax-exempt donation now.
With the nation's schools facing acute teacher shortages, the GAO criticized the U.S. Department of Education's strategy for not adequately addressing the crisis and guiding states' in how to attract and retain more educators.
As teachers nationwide face "an increasingly disrespectful and demanding school workplace culture," and compensation concerns, the GAO charged in a report released last month the education department failed to establish a timeline and measures to gauge progress in resolving regional teacher shortages.
The challenge of cost of entry into the profession and concerns of return on investment, the GAO report found, is also significantly straining the country's supply of teachers. Compounding the financial reality, many candidates fear being overworked and mistreated.
"The COVID-19 pandemic laid bare teachers' discontent with aspects of their jobs, including a lack of support for their safety and value as professionals and an increasingly disrespectful and demanding workplace culture—and exacerbated teacher shortages nationwide," the GAO stated, pulling data from focus groups held throughout the pandemic.
Shortages, the agency confirmed, are most concentrated in urban and rural areas, schools predominantly serving non-white students, and key subjects like science and foreign languages.
Without clearer policy and benchmarks to address the crisis, "the effect of its efforts will be unknown and [the department] will miss an important opportunity… to help ensure that all children have access to high-quality teachers…" The GAO's recommendations include raising public awareness about the value of teachers to combat negative perceptions of the profession; and providing information to states on how to address recruitment and retention challenges, via competitive grants and research-backed guidance on residencies, for example.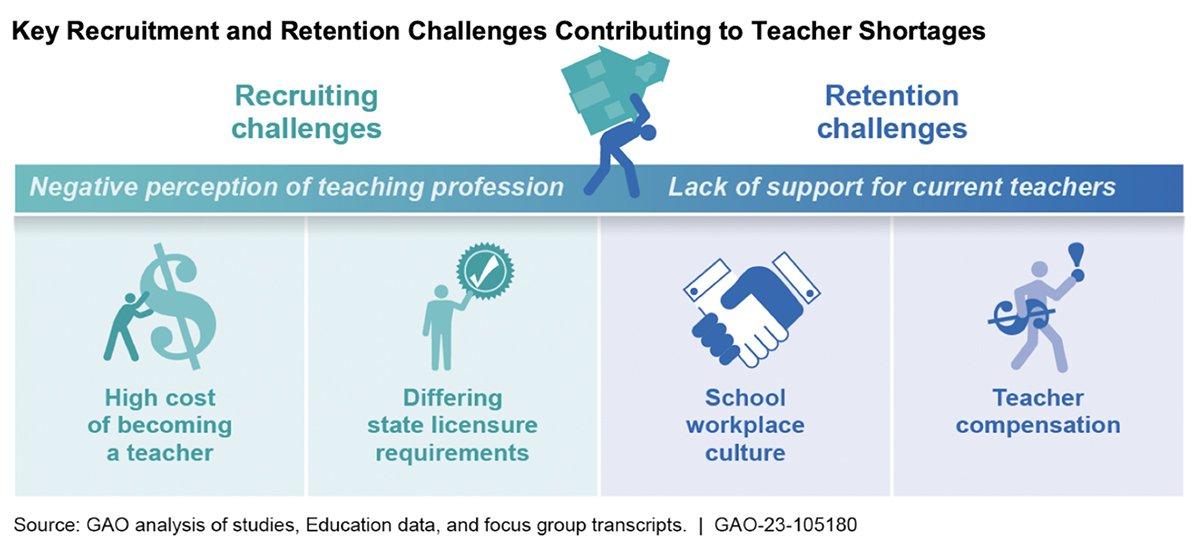 Researchers and federal policy analysts who study teacher workforces said the report confirms their understanding of vacancies and puts more pressure on the Department of Education to inform state policy.
But it will take more than just a public awareness campaign to combat negative perceptions of teaching: Addressing the systemic challenges that contribute is key, the experts said.
"School culture and support I think can tie into perceptions of teaching," said Michael DiNapoli, deputy director of federal policy with the Learning Policy Institute, adding that "smaller class sizes, facilities that are up to date (and) supportive school leadership" will all make a difference in the lives of teachers.
Key Department programs that elevate pipelines and cut down cost barriers for those looking to lead classrooms have gone without updates for years, DiNapoli said. The TEACH Grant program, for example, which provides scholarships to teacher candidates, was last updated 15 years ago.
"We've seen a whole generation of students go through K-12 with no updates," DiNapoli said, adding, for instance, that the teacher loan forgiveness program also hasn't been updated since 2004 amid climbing college tuition. 
The department may have limited power to change trends "overnight" given that states control their own policy, said Chad Aldeman, policy director of the Edunomics Lab at Georgetown University. But what they can do, he said, is utilize their position to guide strategy that can make the difference in addressing acute shortages.
"They have a bully pulpit they can use and they can collect better data," Alderman said. "If they pushed harder on the other things around licensure, compensation, things that policy actually can change, I think that is where the bully pulpit can matter from the federal lens."
The Department will "continue to give this area priority attention," but did not confirm it will act on the GAO's recommendations, Deputy Assistant Secretary Mark Washington said in response included in the report. A Department commission to examine how to elevate the profession is pending, proposed in their current budget now under Senate appropriations review.
Support The 74's year-end campaign. Make a tax-exempt donation now.