Millennial Kids in Search of Millennial Parents: Rethinking How We Teach Love, Lust & Relationships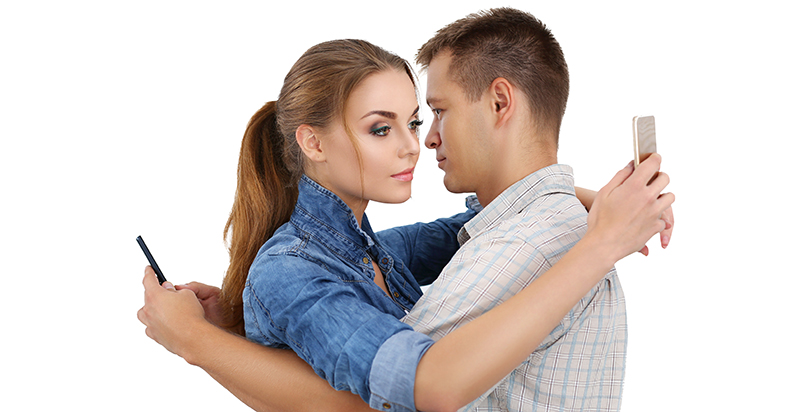 Abraham held a knife above Isaac, teaching us that choices for parents can be unclear and difficult.
We see it in the greatest novel,
Anna Karenina
, and 139 years later in the millennial loneliness of
13 Reasons Why
: When parents fail to care for their children, the story ends in a mistake or tragedy. This makes sense to most adults. When Anna abandons her son to be with her lover, flouting the natural law imposed on parents, when almost none of the teenagers in
13 Reasons
' panoramic view of a high school suicide is able to connect with their parents —
the only one
who does becomes the most humane — things end badly.
"
The Talk
," a new report from the
Making Caring Common Project
at Harvard University sets out to build a new era of better endings. Based on recent surveys of nearly 3,000 teens and young adults — toward the young end of the so-called millennial generation, born between the early 1980s and early 2000s — the authors find pervasive misunderstanding and ignorance about sex and relationships, stemming in part from the glamorization of hookup culture, pornography, and the degradation of women in pop culture.
"We as a society are failing to prepare young people for perhaps the most important thing they will do in life — learn how to love and develop caring, healthy romantic relationships," the authors say. "Most adults appear to be doing shockingly little to prevent or effectively address pervasive misogyny and sexual harassment among teens and young adults — problems that can infect both romantic relationships and many other areas of young people's lives."
The remedy follows on past work by Richard Weissbourd, a psychologist who runs the project and served as lead author. As in his 2010 book,
The Parents We Mean to Be
, he urges higher-quality, morally alert family communication — in this instance, about healthy relationships. The talk signaled by the title isn't that dreaded kitchen-table recital of reproduction basics (one which doesn't happen in at least
30 percent of families
, according to surveys, though it is associated with
safer sexual practices
). It invokes instead a more ambitious version of parental responsibility suited to the needs of millennial young people.
The difference between lust and love, why you like someone more when they like you less, how to get over a breakup, why sexism is just as bad as racism — Weissbourd says these are some of the "great conversations" both kids and adults would like to have and would both learn from. The report encourages parents to be "romantic philosophers" with their kids, describing from their own experiences qualities of good relationships and toxic ones and ethical obligations around fidelity and honesty.
A second set of recommendations aims to help parents combat misogyny and sexual harassment.
When Weissbourd and "The Talk" report were featured on Good Morning America in May, a panel of young woman all said they wanted the kind of exchanges with their parents that Weissbourd advocates.
"I feel like having the conversation of the good things and all the healthy things and stuff that a relationship should be never comes unless I bring up the bad things that have happened," said Delia, 18. "Unless I am going through something rough, I am never going to hear [what the good should be]."
---
---
Scholars endorse "The Talk" 's cure, but not necessarily the diagnosis.
"It's not a parental failure, it's [a] parental and child and societal challenge," said Stephanie Coontz, a professor of history and family studies at Evergreen State College in Olympia, Washington. Coontz argued that the rising age of first marriage has led to many changes.
"As late as 1970, the typical marriage age for a woman was before she had reached age 21. She couldn't legally have a glass of champagne at her wedding," Coontz said. "There was certainly premarital sex, but there was not much time for it."
With many more women in the workforce and the age of first marriage
now at 28
, young people now have "all the physical, legal, and even some of the economic rights of adults, and the social freedom to engage in sex, but [they] are not planning to get married in the near future," Coontz said. "So how do you find a way to make friendship and respect part of the sexual dance that may or may not lead to love?"
Weissbourd is not a reductive parent-blamer, though. He recognizes that he's pushing parents off of familiar terrain. The idea of relationship conversations has a "why didn't I think of that" quality, but parents often think their kids don't want to talk in that way and their own marital difficulties or divorce make them feel they're not qualified or hypocritical.
The numbers make a strong case for "The Talk" 's approach. The report's suggestion that behavior in relationships and sex in the swipe-right era has been "destructively" informed by things like peer pressure (real and imagined), pornography, and popular culture may sound fuddy-duddy, but consider: According to Weissbourd's surveys, 87 percent of young women said they'd been harassed in some way — and half of the men said they'd harassed a woman. Yet 60 percent of women and 73 percent of men agreed with or didn't oppose the statement: "The government and the media have shown more concern about sexual harassment and sexual assault than is warranted."
Additionally, 76 percent of women and 82 percent of men agreed with or were neutral about the statement: "Women are turned on/find it sexy when men get a little rough with them" — a response Weissbourd and his colleagues suggest may have been influenced by "porn-bingeing."
Weissbourd reports that many respondents were "ashamed" by how much they thought other people were having sex and felt pressured to engage as well. Ironically, even as hookups — a less formal version of a date that includes some physical contact — have mostly replaced dating on college campuses, according to sociologist Paula England, and dating apps like Tinder are omnipresent, millennials are actually having less sex than their peers a generation ago. The percentage of high schoolers who remained virgins rose from 45 percent in 1991 to 59 percent in 2015.
In studies that Weissbourd's subjects presumably didn't read, England, of New York University, found that hookups led to intercourse
less than 40 percent of the time
. And about 25 percent of students went through college without ever hooking up. Tinder, while wildly popular, is also frequently used "as a goof," in Weissbourd's words, as a party game or to pass time, like other apps or games but more real.
"The hookup culture is there, it's predominant and people talk about it a lot and compare themselves to it, but there's a big share of people who are never engaging in it," said England, who
surveyed
the sexual behavior of more than 20,000 college students between 2005 and 2011.
She doesn't think hooking up has "revved up" misogyny, though she sees "strong misogynistic elements in male behavior and attitudes in the hookup culture," including double standards in attitudes about sexual behavior for men and women that existed "30 years ago and 40 years ago and 60 years ago."
She said that parent conversations about relationships are "a great idea."
"Parents have never talked to their kids very much about anything besides 'Don't get in trouble,' where trouble is defined as pregnancy or STIs," she said. "Sometimes that message is necessary, but there's a lot of other messages."
---
---
Get stories like these delivered straight to your inbox. Sign up for The 74 Newsletter