Mikuta: How Trump's Budget Would Gut Innovations in Teacher Training — Just as Things Are Getting Better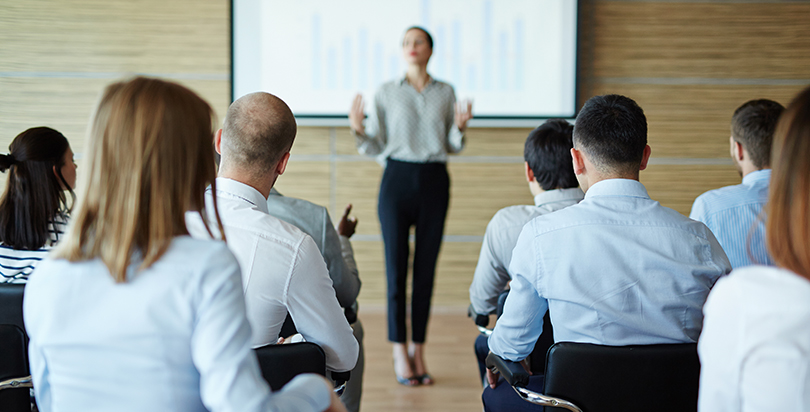 It's no secret that traditional teacher training and "professional development" can feel far removed from the real world of the classroom. That's daunting to many who might enter the profession, frustrating to many already there — and ultimately hurtful to students.
So when Louisiana announced that every new teacher in the state would receive a full year of "residency-based" training, modeled on how doctors learn their craft, the question the rest of the country should have asked is, "How do we make that happen here?"
Unfortunately, the Trump administration is moving in precisely the opposite direction, with a plan to zero out the funding for innovations like Louisiana's. The administration's budget proposal — which includes the largest cuts to federal education funding in memory — would undercut an essential means by which innovations in teacher training and support are developed and spread.
Louisiana's plans for residencies rely on long-term funding from Title II of the Every Student Succeeds Act, which Congress passed in 2015 to replace the No Child Left Behind Act in a rare moment of deep bipartisan accord. Yet Trump has proposed to ax Title II entirely in his budget for 2018. If the effort to quash Title II succeeds, it will squander some of the country's most promising opportunities to strengthen teaching.
Some of these new models of professional development are being led by school districts where student achievement has been on the rise. DC Public Schools in Washington, for example, recently overhauled its teacher training. Instead of large group workshops, teachers meet weekly in teams to master the lessons they need to understand in order to teach students well. The DCPS teachers grapple with complex content — like working to understand what it means to multiply or divide fractions, going much deeper than just plugging numbers into an algorithm — and then practice their lessons with each other. By the time they teach students, they have received feedback from peers and have tested out responses to common misunderstandings. As DCPS — like many other districts — is seeking greater value out of the money spent on professional development, it has contracted with the University of Virginia to conduct research on this approach, which district officials will continue only if it improves teaching and learning.
In addition to derailing such fresh approaches to teacher preparation and support, the administration's proposed cuts would gut promising partnerships between school districts and partners with track records of providing professional development that results in better student outcomes.
For example, the
New Teacher Center
, in its work with districts around the country, not only improves student learning; its support of new teachers has been shown to improve teacher retention — addressing another critical need in this time of a growing teacher shortage. Supporting principals is just as essential to creating great schools.
New Leaders
takes on that challenge in partnership with districts, and its training of school leaders results in gains measured in multiple months of additional learning. Title II support is make-or-break for continuing and expanding such work.
Concerns about the education budget run far wider than Title II; it's a mistake broadly to believe we'll put "America first" by slashing our investment in our children's future. And it's a particular mistake to dismantle federal supports for improving teaching and school leadership – though perhaps a predictable one.
Why predictable? Because Title II has long been a fund for which budget hawks have harbored evidence-based hatred. In the past, states and districts have directed much of the funding toward low-leverage in-service professional development activities. Perhaps not surprisingly, researchers
report
that the impact of the funds on professional practice and student learning has been "mixed [and] mostly disappointing."
If this were 2015, that critique would be pertinent. But much has changed since then. The biggest difference is the new law underlying the funding, which took into account that critique. ESSA responds by encouraging states and districts to think smarter and deeper about what development of teachers and principals might look like – in keeping with the strongest practices of excellent schools and of other professions. Indeed, the law lays out a
wide and enticing list
of ways the funds can be used to make teaching more appealing and effective.
What that freedom makes possible, crucially, is a runway for desperately needed innovation. After a decade of working to provide philanthropic support for new thinking, I can say with confidence that Title II is essential to taking good ideas about teacher and principal preparation and support to meaningful scale.
And the timing is crucial: Numerous state ESSA plans are reflecting changes in the reach of more thoughtful, more individualized approaches to developing talent in the field. These new efforts represent the best hope in a generation for fresh, newly effective approaches that draw on what's been learned inside and outside the education field.
Cracking the nut of helping professionals get better faster is simply essential in education. Schools, fundamentally, boil down to what happens among students and the adults who instruct, guide, lead, and care for them. So much of the quality of education depends upon the skills teachers and principals have, and how long it takes for them to develop those skills. Title II is crucial to any meaningful national vision for improvement — an effort with the twin benefits of serving students better and making the teaching profession more attractive.
Every day, the world our children will inhabit grows more complex, interconnected, and dynamic. Every day, we raise the stakes on what it means to be prepared to succeed. And that means we're raising the bar on what we ask of the professionals in our schools.
This is not the time to scrap plans to support them better — it's a time to make good on our promises and spread smart new ideas. At this moment of exceptional promise, let's invest wisely.
Julie Mikuta is senior director of education at the Charles and Lynn Schusterman Family Foundation. The foundation has made grants to New Leaders, New Teacher Center, the Louisiana Department of Education, and the District of Columbia Public Schools.
---
---
Get stories like these delivered straight to your inbox. Sign up for The 74 Newsletter