Michigan Gov. Whitmer Establishes New Lifelong Education Department
The new state agency is targeted at improving educational outcomes from preschool through postsecondary instruction.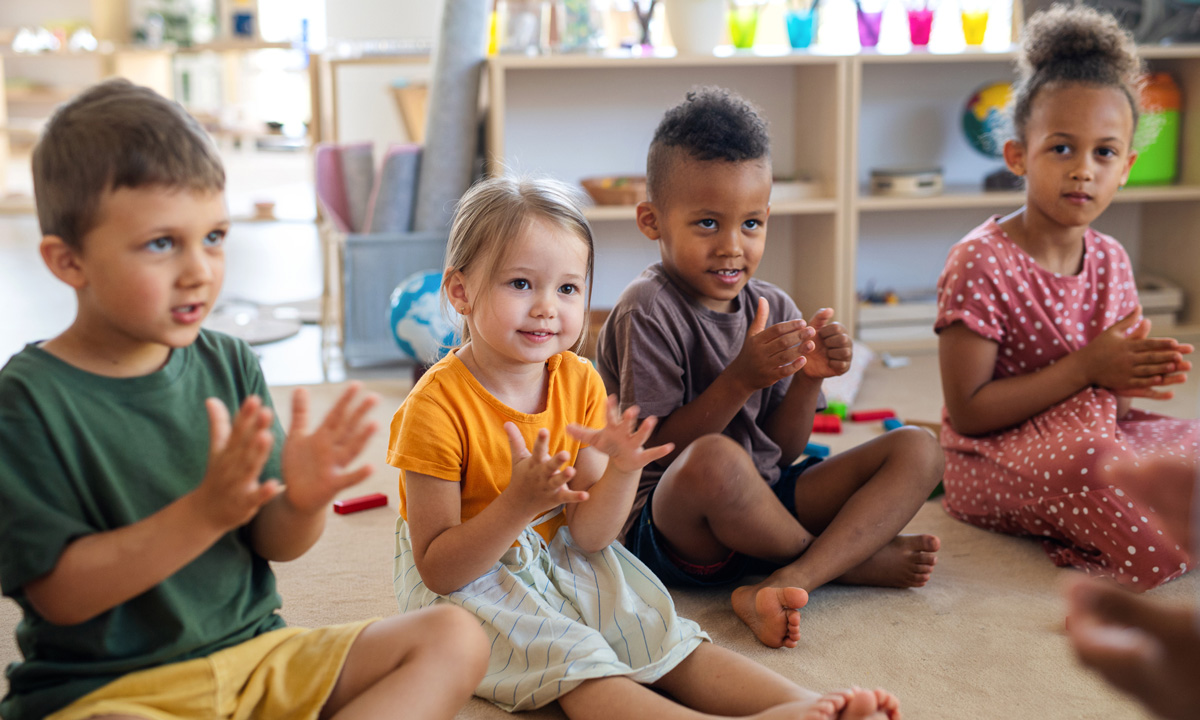 No paywall. No pop-up ads.
Gov. Gretchen Whitmer has announced the formation of a new state agency targeted at improving educational outcomes from preschool through postsecondary instruction.
The new Michigan Department of Lifelong Education, Advancement and Potential (MiLEAP) will have three offices: Early Childhood Education, Higher Education and Education Partnerships.
The department is part of Whitmer's sweeping "Make It In Michigan" initiative that encompasses many of the policy priorities of her second term in office. In a statement, Whitmer said the department will be tasked with collecting data and establishing "clear metrics" for action at the local and state levels.
"For too long, we have thought of education as K-12, but we know that's not good enough," Whitmer said. "I'm establishing MiLEAP today because we need to get every kid started early, in pre-K, so they succeed in kindergarten, have paths after graduation to get higher education tuition-free and forge strong partnerships with our employers so they can get a good-paying, high-skill, and in-demand job."
MiLEAP will work alongside the Michigan Department of Education and the state Board of Education to address education issues at various stages of a student's learning career, beginning at age two and continuing through high school and postsecondary education.
Several Democratic lawmakers praised the move.
State Rep. Samantha Steckloff (D-Farmington Hills), who chairs the House Appropriations Subcommittee on higher education, said in a statement that she was excited about the formation of new tools to improve Michigan's education outcomes.
"Pulling together our state's dedicated continuing education resources into one centralized hub is good for our students, and good for our economies," Steckloff said. "Through MiLEAP, we will be able to better attract, educate, and retain the skilled workforce needed for Michigan to lead throughout this century and beyond."
However, House Minority Leader Matt Hall (R-Richland Twp.) expressed skepticism.
"Connecting students throughout their education makes sense in theory, but without fixing our current education system, it won't do much to actually help our next generation," Hall said in a statement. "Democrats are undoing accountability measures for our local schools left and right, they're spending hundreds of millions on pork projects instead of putting it into the classroom, and our state superintendent doesn't even report to the governor. Expanding that system without fixing it first is an empty promise and not a solution."
Michigan Education Association (MEA) President-elect Chandra Madafferi, an Oakland County teacher, said in a statement that the establishment of MiLEAP will help boost student success throughout the state.
"We are thrilled by Gov. Whitmer's MiLEAP announcement and her administration's continued commitment to creating opportunities for every student, regardless of their ZIP code, age or income level," Madafferi said. "Education is a lifelong pursuit, and it's important that we provide the scaffolding needed to assist students and parents every step along the way."
The Michigan League for Public Policy, which in June released data showing Michigan ranking low among U.S. states in child well-being, said in a statement that the formation of MiLEAP will be crucial to improving the state's standing on child and education issues.
"The League and its Kids Count in Michigan project are committed to a data-driven, two-generation approach to make sure every child and family in Michigan can thrive, regardless of their race, their income or their ZIP code," the statement said. "That means creating a clear path filled with opportunities from cradle through career and beyond. MiLEAP aims to make that path as smooth as possible, avoiding roadblocks that often come before kids enter kindergarten and after they finish high school."
MiLEAP, according to the governor's office, would be led by a director that will be appointed by Whitmer. The director will become a member of the governor's cabinet. The order goes into effect on Dec. 1.
In Michigan, the state superintendent does not report directly to the governor. According to state law, members of the state Board of Education — who are nominated by political parties and elected statewide — appoint the superintendent, who is the chairman of the board without the right to vote and is responsible for the execution of its policies.
The board appointed state Superintendent Michael Rice in May 2019.
Michigan Advance is part of States Newsroom, a network of news bureaus supported by grants and a coalition of donors as a 501c(3) public charity. Michigan Advance maintains editorial independence. Contact Editor Susan Demas for questions: info@michiganadvance.com. Follow Michigan Advance on Facebook and Twitter.
Get stories like these delivered straight to your inbox. Sign up for The 74 Newsletter