Michigan GOP Fights to Eliminate State Board of Education as Scores Plummet, Highlighting Broader Debate Over School Oversight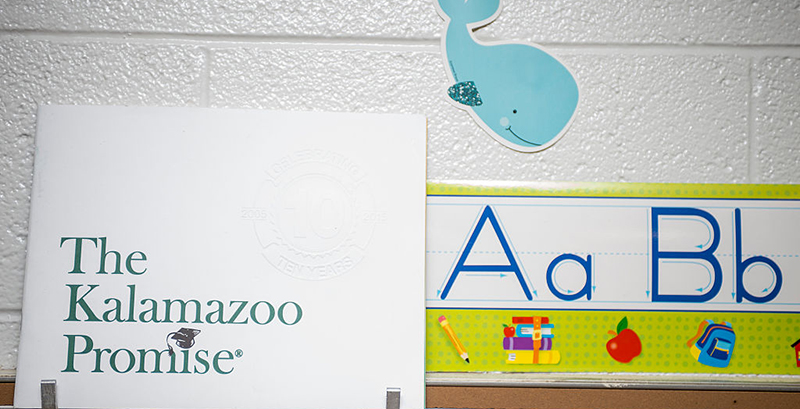 In a move to radically upend Michigan's governance over schools, Republican lawmakers are seeking to eliminate the elected state board of education. While many believe it's unlikely the legislation will pass, both its authors and detractors agree that some action is necessary to arrest an alarming decline in local academic performance.
The proposal is spearheaded by state Rep. Tim Kelly, chairman of the House Education Reform Committee and a longtime critic of the state board. He led a similar effort last year in response to its guidance on the needs of transgender students, accusing members of "practicing social engineering with every progressive agenda that comes down the pike."
That push attracted dozens of co-sponsors but ultimately fell short. Abolishing the board would require a constitutional amendment passed by two-thirds of both the state House and Senate, followed by public approval of a ballot measure in the next election. Kelly, recently nominated by President Donald Trump to serve as assistant education secretary under fellow Michigander Betsy DeVos, has assailed the board as a superfluous institution muddling the question of exactly who has jurisdiction over Michigan schools.
"I've seen the fruitless efforts, if you will, of this board," Kelly told The 74, noting that he served as an ex-officio member in the 1990s. "People point to the need for clear lines of responsibility, and often people look to the governor as responsible for the good, bad, or indifferent on all things in the state. Whether we like it or not, he gets blamed for education more than the state board."
Most such boards around the country are appointed either by governors or state legislatures in the hopes of insulating education authorities from partisan politics. In Michigan, members are elected to eight-year terms — long enough for electoral considerations to fade in significance, but still subject to changing ideological winds. Although Democrats have held majorities for much of the board's recent history, Republicans can grab seats when their presidential and congressional nominees perform well at the top of the ballot (as they did in 2016, winning the state's electoral votes for the first time in a generation). The merits of individual candidates are generally given little consideration.
"You have a very odd contradiction between something that is ostensibly nonpartisan, and yet something that is partisan in its electoral form," said Phil Power, a local newspaper magnate and chairman of the Center for Michigan, a centrist think tank. In the 1980s and '90s, Power served as a regent for the University of Michigan system, which is also an elected post. "When I ran as a regent, certainly no one knew anybody who was running for regent. Nor did they have any idea what anybody's qualifications were."
"We have this very odd circumstance on education where we have unknowing voters voting for unknown candidates. And I'm not sure that does anybody any good," he said, adding that he supports Kelly's legislation.
POOR PERFORMANCE
Partisan abuses were cited as one reason to do away with the board in a report issued earlier this year by Gov. Rick Snyder's 21st Century Education Committee. The panel was convened in part as a reaction to Michigan's slipping school performance as measured on national assessments.
In 2015, Michigan ranked 41st and 42nd in the country, respectively, for fourth-grade reading and math on the National Assessment of Educational Progress, often referred to as the Nation's Report Card — down from 28th and 27th in 2003. It experienced more modest drops in eighth-grade reading and math, fanning worries of a comprehensive downturn in school quality throughout the state.
"Michigan is witnessing systemic decline across the K-12 spectrum," read a 2016 report from The Education Trust–Midwest. "White, black, brown, higher-income, low-income — it doesn't matter who they are or where they live, Michigan students' achievement levels in early reading and middle school math are not keeping up with the rest of the U.S., much less our international competitors."
Some local observers have laid blame for the poor results at the feet of school choice advocates, most notably U.S. Secretary of Education Betsy DeVos. After the widespread expansion of charter schools and open enrollment across school districts, the quality of Michigan schools is no better than it was two decades ago, and arguably a good deal worse. Analysis from Phil Power's Center for Michigan has found that close to one-third of Michigan charters occupy the state's bottom quarter of academic performance. About one-quarter of traditional district schools were grouped in that category.
Plunging local birth rates have led to the lowest public school enrollment in nearly 70 years, even as Michigan's Catholic school sector shrank dramatically. Meanwhile, the state's school funding mechanism has been slammed as indifferent to local revenue disparities. A study conducted by an outside consulting group warned of "a school finance system that is becoming more unequal over time."
In an interview with the Detroit Free Press, Democratic Rep. Adam Zemke said that although he "[didn't] disagree with the evidence" of sliding school quality across Michigan, he took issue with any move to abolish the state board.
"I question whether this recommendation is going to solve any of those problems," he said.
John Austin, a Democratic member of the state board until he was unseated in the 2016 election, agreed.
"Changing the state board of education is not any real part of fixing education in Michigan," he said. "It's a red herring that the Republicans are interested in because historically they've not controlled the board."
CHANGING TIMES
Despite his experience and his position on the other side of the aisle, Austin didn't rush to the defense of an elected board of education. Austin has 16 years of service to the body under his belt, including six years as its president. In his view, it has deteriorated to the point of ineffectiveness.
When a state constitutional overhaul created the modern board in the 1960s, Austin said, it was designed as an autonomous actor with the scope and capacity to set the state's education agenda. But its powers have long since been usurped by lawmakers, who are increasingly seen as responsible for school performance in their states. And once they've assumed new powers, ambitious politicians are unlikely to relinquish them.
"Any governor, whether they're good or bad — or any legislature — is going to want to dictate education policy," he said. "So the time has probably passed in Michigan when a state board can be respected as an independent decision maker whose recommendations, financial and otherwise, will be implemented by the legislature and the governor. On that score, I'd rather have a governor who's elected appoint the board."
Although the board's historical influence has waned significantly, Austin confidently predicts that Kelly's newest legislation will fail. The wholesale dismissal of democratic institutions has been in bad odor for several years, the result of unpopular emergency managers installed in both Detroit and Flint. The anti-technocratic backlash, combined with a rocky road to legislative passage, will likely derail any attempt to amend the state constitution.
"Another government takeover of another elected body too easily smacks of Lansing control of decision making that disproportionately affects people of color," Austin said. "So it becomes a big racial issue as well."
Kelly, likely to decamp for Washington soon, doesn't deny that he faces an uphill fight. But fundamentally, he argues, the board is a relic of a different period of government. Whether or not his bill becomes law, he wants to bring that period to a close.
"It's definitely a tough thing to do. But I'm trying to continue the conversation."
Support The 74's year-end campaign. Make a tax-exempt donation now.