Membership Dropped 70,000, Revenues Grew $49M for NEA & Affiliates During COVID
The combined income of the national and state unions reached almost $1.75 billion in 2020-21. Here's a state-by-state breakdown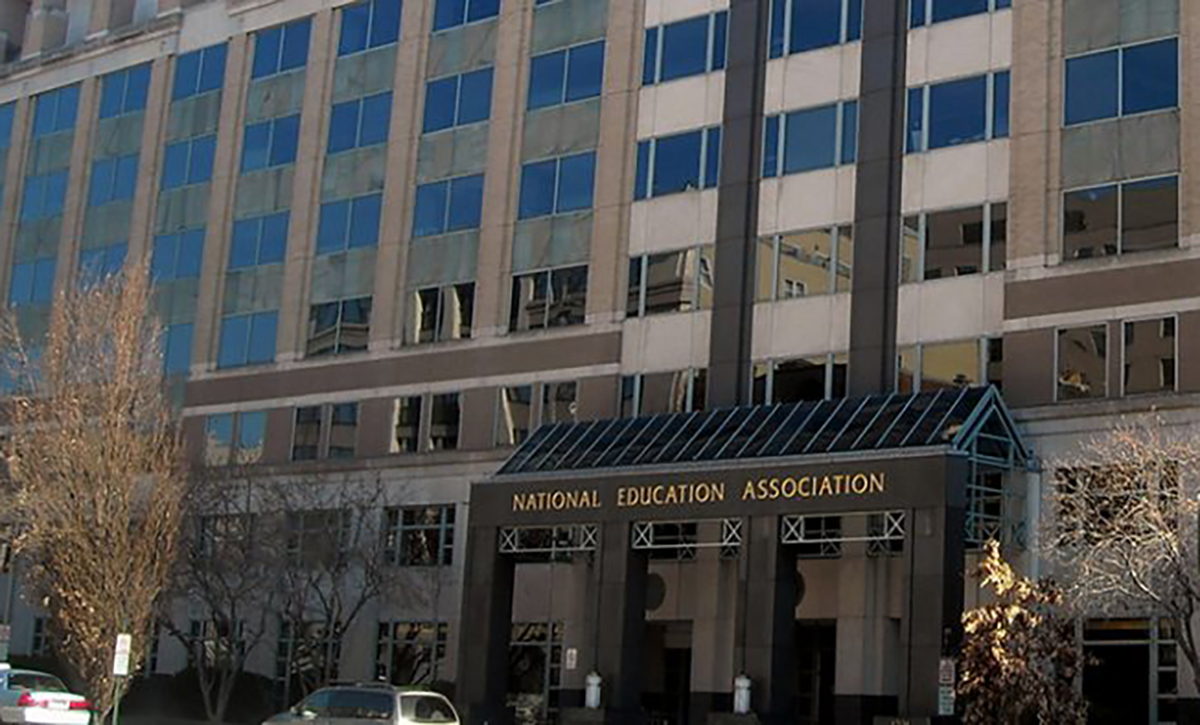 Get stories like these delivered straight to your inbox. Sign up for The 74 Newsletter
The 2020-21 school year was a near total loss for student learning, from which the system is still struggling to recover. Many states kept classrooms locked down for the entire year. Students left public schools, some never to return. School employees lost their jobs, and teachers unions lost members.
But those membership losses didn't have a commensurate effect on the unions' bottom line. On the contrary, the National Education Association and its state affiliates experienced significant boosts to revenue during the shutdown year.
The combined income of NEA and its state unions reached almost $1.75 billion in 2020-21, an increase of $49 million (2.9%) from the previous year. Almost all union revenue is exempt from income and capital gains taxes.
This financial information is derived from the unions' annual disclosure reports for the Internal Revenue Service, detailing their income and expenditures. These are public records, but delays in reporting and availability mean a long wait before it is possible to gather comprehensive data from unions in all 50 states.
NEA national headquarters collected almost $397 million in revenue. Its richest affiliates were California ($222 million), New York ($167 million) and New Jersey ($153 million).
These large-membership states are self-sufficient, but many affiliates require national subsidies to pay the costs of union offices' professional staff. Nine state affiliates received more than 20% of their total revenue directly from NEA. The Mississippi Association of Educators and NEA New Mexico were the most reliant on national funds.
Union employees are the primary beneficiaries of the bigger bankroll. NEA employed 513 staffers in Washington, D.C., of whom 396 earned six-figure salaries. Across the country, more than 2,300 NEA affiliate employees made more than $100,000 in salary.
Member dues supply most income, although periodically some unions receive a cash windfall through other means.
Both the North Carolina Association of Educators and the South Carolina Education Association saw dramatic growth in revenue due to the sale of properties. The North Carolina union sold land it owned in Raleigh to a real estate developer for an estimated $20 million, while the South Carolina union sold its headquarters building to the state for a highway widening project.
That union also benefited from $112,624 due to the forgiveness of a Paycheck Protection Program loan from the federal government's Small Business Administration.
Higher interest rates are a burden, but they did increase the value of the unions' cash investments and greatly aided their financial ledgers in another way: by reducing pension and retiree health care liabilities.
Just like school districts and state governments, unions must be able to cover the future costs of their retired employees. These liabilities can grow to such a significant degree that in 2020, eight NEA state affiliates had a negative net worth. They were a combined $606.5 million in the red.
But the increase in interest rates allowed pension systems everywhere to recompute the discount rate, which is a method of expressing future liabilities in today's dollars. Put simply, a higher discount rate means lower pension liabilities.
The change in the discount rate was large enough to push NEA affiliates in Connecticut, Michigan, Nevada and West Virginia into the black. Georgia, Illinois, New York and Washington reduced their liabilities by large amounts but remained in the red.
Any union that can add $49 million to its coffers while losing 70,000 members amid the near-total shutdown of work sites is not one that needs to fear diminished power and influence. NEA is too big to fail.
Mike Antonucci's Union Report appears most Wednesdays; see the full archive.
Get stories like these delivered straight to your inbox. Sign up for The 74 Newsletter