Meet the Tech Guru Taking on the Word Gap One Mobile App at a Time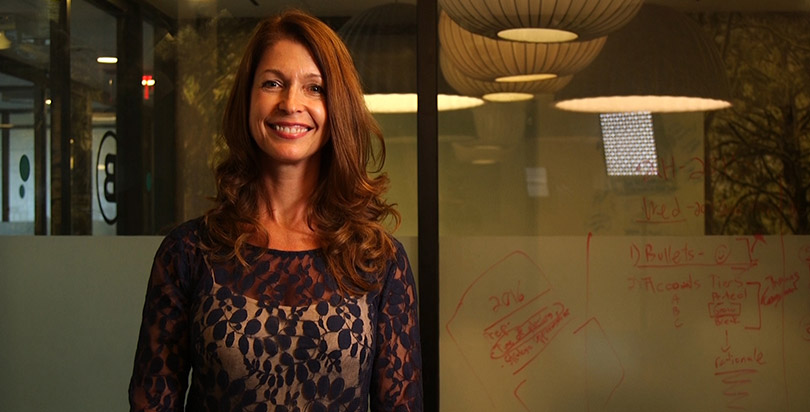 Bilingual educational company releases mobile game in English and Spanish for preschoolers
If you're anything like me the idea of language studies brings back haunting memories of outdated vocabulary worksheets in sixth grade Latin class. But with a growing and diverse immigrant population, the need for a good way to teach language skills has never been more important. This is one sector in education that could use a modern makeover.
So it was only a matter of time—in an era when kids learn to drag and drop before they learn to write in cursive—that Silicon Valley would pay some attention to the field of language studies.
Enter Deborah Castillero.
She founded Bilingual Children's Enterprises, which recently released Tipi Tom Tales, an educational mobile application in English and Spanish for preschool-aged children. Kids follow the adventures of Tipi, a young immigrant girl from Latin America, and her cousin Tom, while they tackle two languages and school-like activities.
"I frequently describe us like Dora the Explorer meets Rosetta Stone," Castillero said.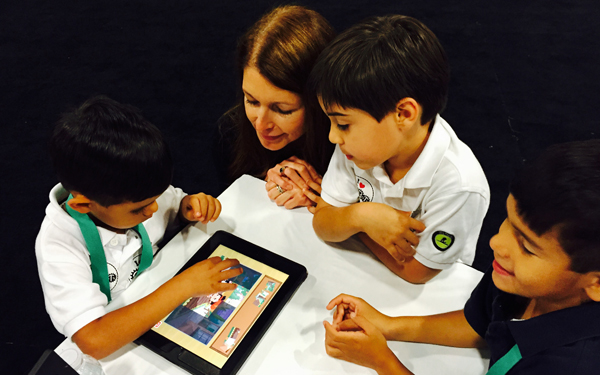 The program starts off with an introductory video explaining that Tipi has moved to the United States from Chile and is learning English with help from Tom and her grandparents. She later explores various vocabulary words in English—lemon, apple, fruit—with her family.
Then it's time for the kids to do the learning.
The mobile application, available for both Android and iPhone, challenges young learners with drag-and-drop puzzles, a digital painting game and vocabulary match exercises. Each interactive game has a Spanish or English track, allowing users to go back and forth between the languages.
Castillero said the application is modeled after the theory of dual language learning, where students learn independent topics separately in two languages. She worked with Zulmaris Diaz, an education professor at The University of Texas, to develop the curriculum for the program.
The average child from a professional family will have heard 45 million words during his/her first four years, compared to 13 million words heard by children in welfare families
"You can't learn a second language by showing a picture of the elephant next to el elefante," she said referring to the Spanish word for elephant. "That helps with vocabulary acquisition but it doesn't help with language acquisition."
The application, which was released for free about six weeks ago, targets two main markets: educated families who want their kids to be exposed to multiple languages and families with kids who have limited English language skills.
By focusing on preschoolers, Castillero said she hopes to chip away at the stubbornly persistent "word gap" between kids from poor and wealthier families. Research suggest that in four years the average child from a professional family will have heard 45 million words compared to 26 million words heard by a child in a working class family and 13 million words heard by a child in a welfare family.
"That shows up in kindergarten. They go to preschool, they go to kindergarten and those gaps do not disappear," Eboni Howard, managing director in the education program at the American Institutes for Research, said of the word gap. "It's basically the beginning of the achievement gap."
---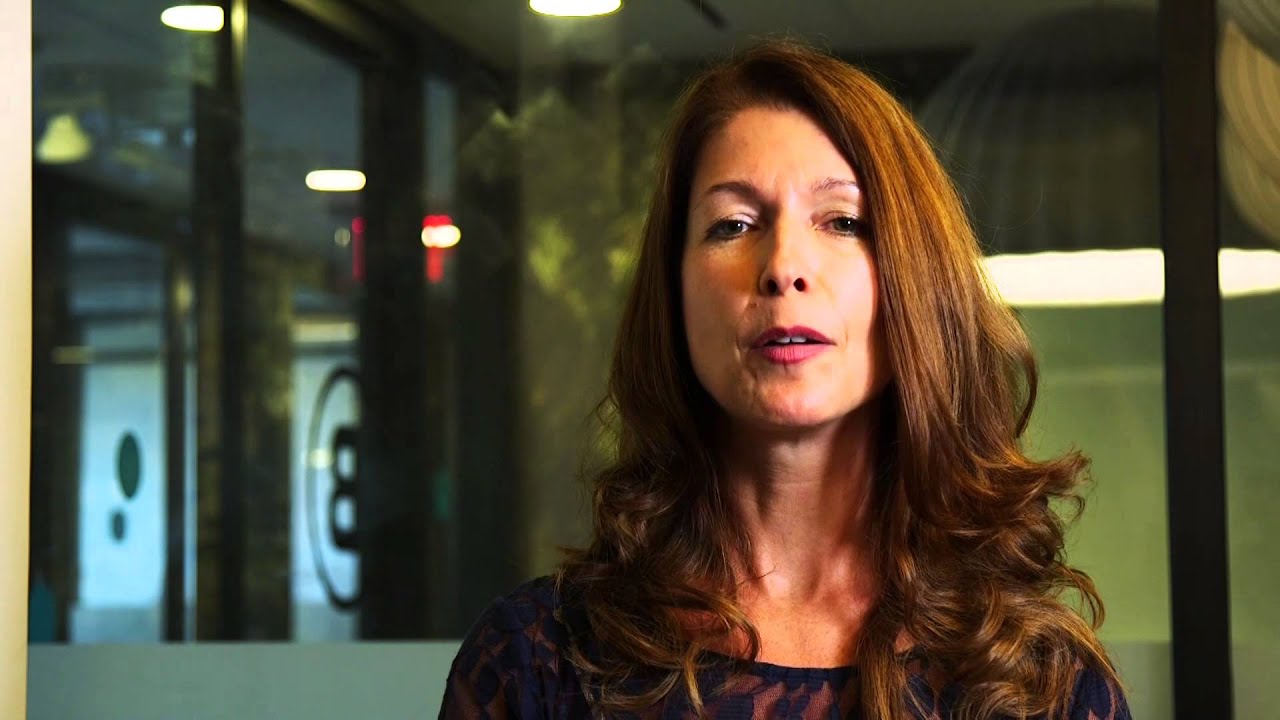 ---
Reaching kids from immigrant backgrounds is a personal cause for Castillero. She was raised by a poor single mom in Rochester, NY but spent many summers with her grandmother in Panama, where she learned to speak Spanish.
"She's from Panama. And she used to tell us kids all the time 'We may be poor but we are not stupid,'" Castillero said. "So education was a big part of my upbringing despite the circumstances."
Those experiences would set the stage for her future career. She said she worked as Jennifer Lopez's Latin publicist and helped Sony Music develop its strategy for pitching stars such as Lopez, Ricky Martin and Marc Anthony in both the Latin American and United States markets. Castillero eventually left Sony and later took a job in public television, where she first learned about the educational crisis facing the Latino community.
She isn't finished working in the Latino market. Castillero, who is on the hunt for new investors, said she hopes to expand Tipi Tom's offerings with more video storylines, educational activities and an e-book. And she even envisions adding other languages such as Mandarin, Farsi and Hindi.
"Absolutely. I want to take this global," she said.
Get stories like these delivered straight to your inbox. Sign up for The 74 Newsletter