Meet the California High School Student Who's Been Organizing Kids to Help Others Since He Was 12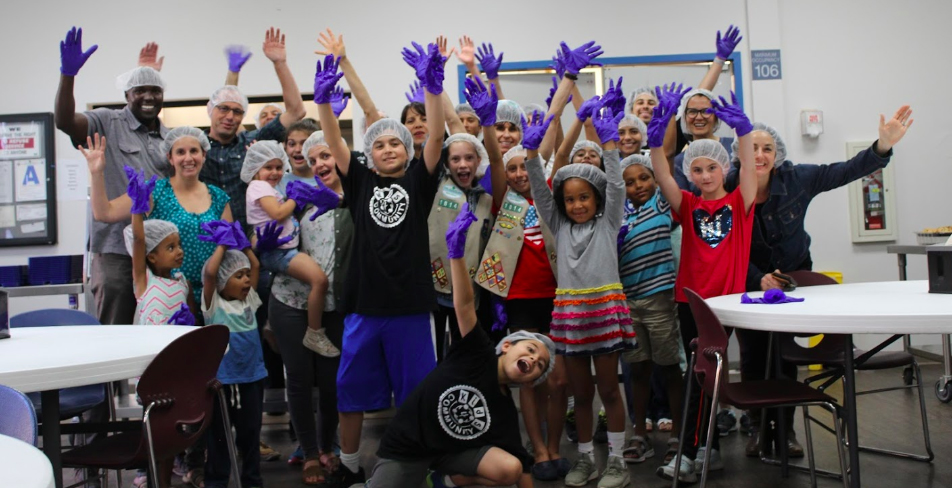 This article is one in a series at The 74 that profiles the heroes, victories, success stories and random acts of kindness found at schools all across America. Read more of our recent inspiring profiles at The74Million.org/series/inspiring.
Kenan Pala likes to say he's been giving back since he could walk. But when pressed, the teen who has run food drives for the homeless, collected care packages for hurricane victims and organized countless other events in his hometown, San Diego, can pinpoint his first call to activism.
"I was running on the beach with my dad and we came across a baby seal," Kenan told Teen Kids News. "We noticed that there were a lot of people caring for the seal. They were feeding it, giving it blankets, calling park rangers. They were trying to make sure it was OK."

"Later that day," he continued, "I saw a homeless man in the same situation. He was hungry, he was sick and he was asking for help. But instead of people gathering to help this man, they were ignoring him."
At just 12 years old, Kenan set out to change that. With the help of his family and friends from Francis Parker School, he established Kids4Community, a group that partners with other nonprofits to support people in need. His organization taps into kids' natural eagerness to help and gives them a way to make the world a better place.
That was three years ago. Since then, Kids4Community has raised hundreds of thousands of dollars and helped countless people, CBS8.com reported in a segment on Kenan's latest fundraiser. In November, his group assembled 1,500 tailor-made "Bags of Hope" filled with supplies for the homeless.
"Now we have a volunteer base," Kenan, now a high school junior, told CBS8. "Our email list has 2,000 families and we have had tens of thousands of volunteers, and thousands of kids come to our events."
"Hopefully, these customized tote bags help homeless people see that people really do care and that there is a chance for a brighter future," he told CBS8. "And that's the 'Bags of Hope.'"
Kenan is making a splash overseas, too. A Turkish media outlet, the Hurriyet Daily News, wrote about him last year, when the city of San Diego named Jan. 23 Kenan Pala Day.
"Kenan is doing important and useful work for the homeless in our city with the organization established by the young students under his leadership," Kristin Gaspar, a member of the San Diego County Board of Supervisors, told the Hurriyet Daily News. "Last year, more than 8,000 packs of food, beverages, soaps, shampoos and wet wipes were packed and prepared for homeless people. They were donated to many institutions for homeless people in the U.S."
Turkish-American teen Kenan Pala created Kids4Community to help the homeless in California pic.twitter.com/GSUrN4DnyW

— TRT World (@trtworld) January 29, 2018
In June 2018, Kids4Community teamed up with another nonprofit for a beach cleanup at San Diego's Mission Bay Park. For every pound of trash collected, the groups donated $50 to help reunite immigrant families. In all, they collected 85 pounds of trash and donated more than $4,000 to groups that worked to get families back together.
"We tried to stay away from it politically," Kenan told Teen Kids News. "I'm a kid, and I can't imagine what it would be like to be separated from my mom and my family. I just wanted to help."
Kenan Pala, 15, started a nonprofit in 2017 called Kids4Community. https://t.co/cEQaJYWgua

— NBC Los Angeles (@NBCLA) March 24, 2019
That may not be surprising, considering that Kenan's parents, and the sacrifices they made to immigrate to the United States and give their children better lives, are the true inspiration for his community work.
"My parents came from Turkey in 1998 to pursue their passion and were given opportunities that weren't available to them there," Kenan told The San Diego Union Tribune. "They want me to understand how lucky I was to be born here."
Get stories like these delivered straight to your inbox. Sign up for The 74 Newsletter