Meet the 19-Year-Old Who Just Won a Seat on His Local Louisiana School Board: 'The Board Needs Some Fresh Ideas and Young Members'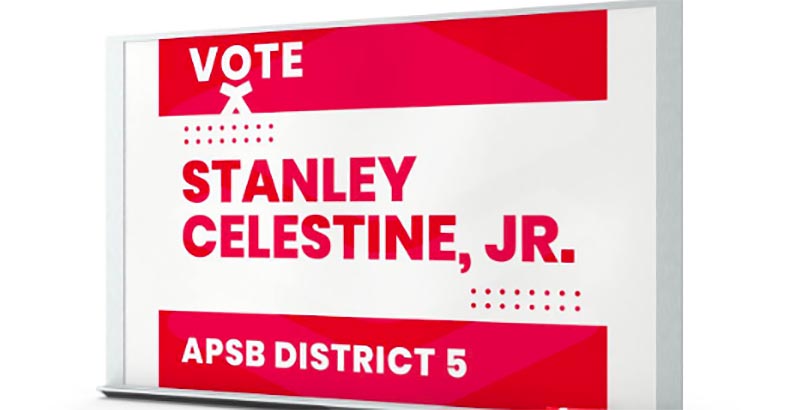 This article is one in a series at The 74 that profiles the heroes, victories, success stories, and random acts of kindness found at schools all across America. Read more of our recent inspiring profiles at The74Million.org/series/inspiring.
It's back to school for a Louisiana teen — but this time, he'll be instructing the teachers.
Stanley Celestine Jr., 19, was elected the youngest Avoyelles Parish School Board member in more than a century in the November election, running for an open seat held by outgoing District 5 member Sheila Blackman-Dupas.
Blackman-Dupas was behind him all the way.
"There is no candidate on the ballot more knowledgeable, incumbents included," she wrote on Facebook a few days before early voting began.
In fact, Blackman-Dupas has supported Celestine since he announced his candidacy as a high school junior. "The board needs some fresh ideas and young members," she wrote in February 2016. "I have been praying for our youth to become interested in politics. You must be the answer to my prayers."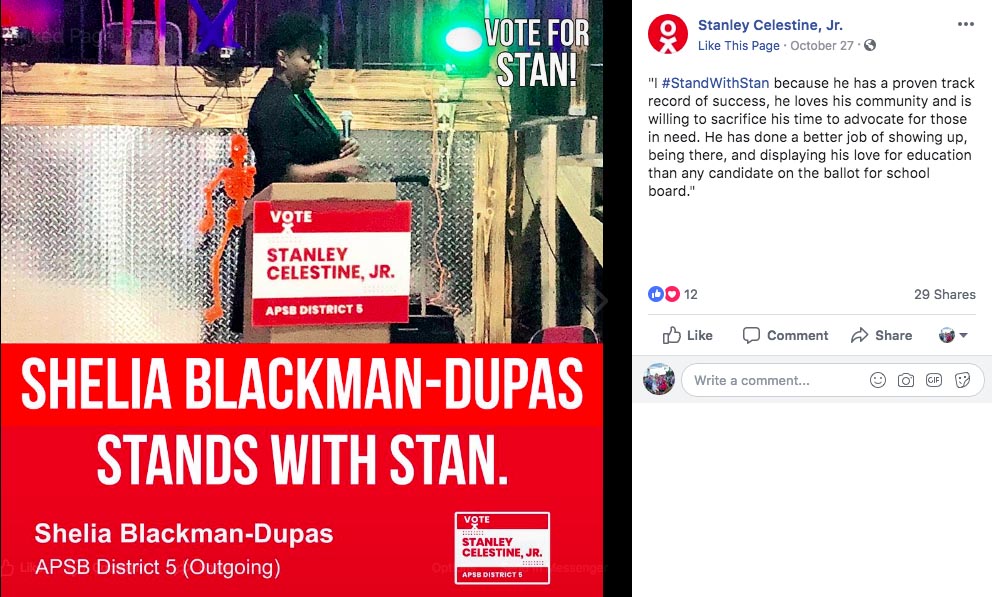 Clearly, Celestine is not your average teen. The 2017 graduate of the Louisiana School for the Agricultural Sciences in Bunkie, Louisiana, is CEO of the nonprofit organization he founded, Truly Thrive. The organization was Louisiana's first youth-led STEM education program and brings together businesses, educators, and policymakers to provide opportunities to disadvantaged children.
He won the open District 5 seat with 789 votes, 65 percent. As part of the nine-member board, he will help oversee 10 schools with 5,300 students in grades pre-K to 12.
"I will be able to bring a perspective from someone who just graduated from the system and hopefully will inspire more students to participate," he told USA Today. "Student voice is important to have on any organization that benefits children."
The soon-to-be board member has already started meeting with principals and teachers. A week after his election, he returned to Cottonport Elementary School, where he studied from kindergarten through sixth grade. "He is so young, but he is a very intelligent young man," Monique Gaspard, Celestine's high school assistant principal, told KALB.
Celestine told voters he wants to offer the board the perspective of a recent graduate and inspire students to get involved. "Schools are designed for young people; they are designed for students," he told KALB.com in August.
"Within all of my work, I've been able to understand the issues that are affecting young people," he added.
He said that during the campaign, some voters asked why he didn't wait to run until after he graduates from college — he is pursuing a bachelor's in sociology, concentrating on family and child studies, through an online program at McNeese State University. "We don't wait to teach kids how to read and write," he told USA Today. "We want to start as early as possible. So it's important we are teaching and instilling in young people that they are never too young … to do things that are not the status quo or not the norm."
Get stories like these delivered straight to your inbox. Sign up for The 74 Newsletter