Meet School's Mystery Artist: Janitor Recovering from Injury Turns to Art as Therapy — and Wows Students & Teachers With Incredible Drawings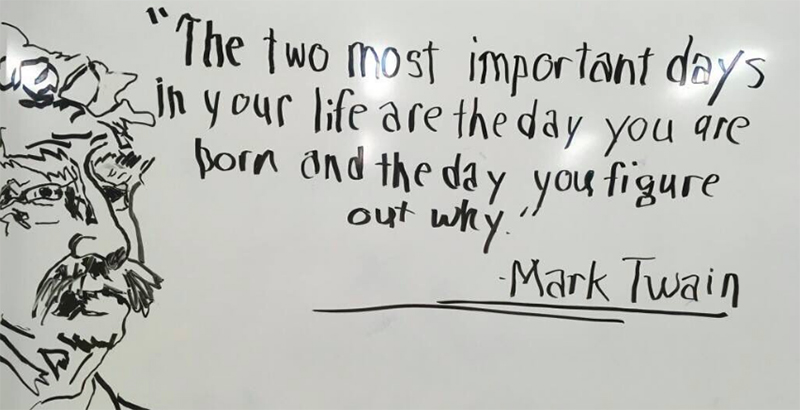 This article is one in a series at The 74 that profiles the heroes, victories, success stories, and random acts of kindness found at schools all across America. Read more of our recent inspiring profiles at The74Million.org/series/inspiring.
Like detectives, students and teachers at Christian Heritage Academy searched for clues to uncover the elusive identity of the mystery artist.
For days, elaborate drawings had popped up, seemingly out of nowhere, on whiteboards at the private school in Lakeville, Minnesota.
The subjects of the drawings ranged from religious figures to cartoon characters.
The artist left no signature.
Finally, the students finally learned that the mystery artist was the school's new janitor, Myron Peterson.
​For most of his life, Peterson would likely have described himself as a stick-figure doodler. But two years ago, he told KARE-11, he sustained a traumatic brain injury when a car slammed into his on the highway. The school janitor position at Christian Heritage Academy, where he started working last fall, was his first job since the accident.
​Much to Peterson's own surprise, after the crash, he gained newfound artistic ability. His physical therapist encouraged drawing to aid in his recovery, and he has watched a few YouTube videos to help hone his skill.
Check out the beautiful Christmas-themed drawing CHA's custodian Myron left on one of our classroom whiteboards! Myron is famous at CHA for blessing our students and teachers with his incredible whiteboard artwork. pic.twitter.com/jEllUHrrxz

— CH Academy MN (@chacadem) December 18, 2018
But though Peterson believes his artistic ability came naturally, he can't really explain where his sudden talent came from, as he sketches figures like Belle from Beauty and the Beast, Martin Luther King Jr., and Mark Twain with uncanny resemblance.
​In an interview with KARE-11, Principal Gail Wolfe explained that Peterson's artistry allows him to form a unique bond with her students: "He's usually here off hours, so they don't necessarily see him, but they know who he is because of these drawings."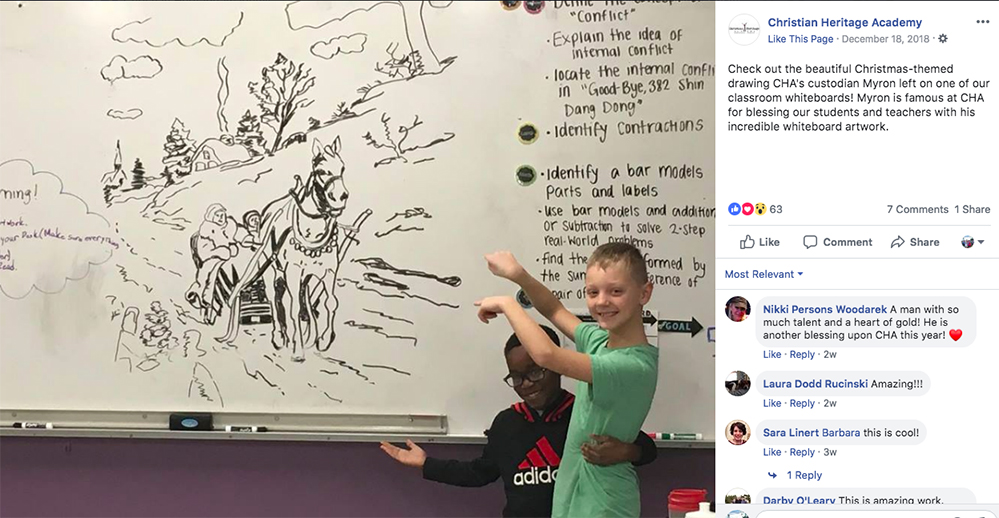 Support The 74's year-end campaign. Make a tax-exempt donation now.