Measure Would Require State to Study High School Dropout Rate
Statewide dropout rate is around 1%, but some districts see higher numbers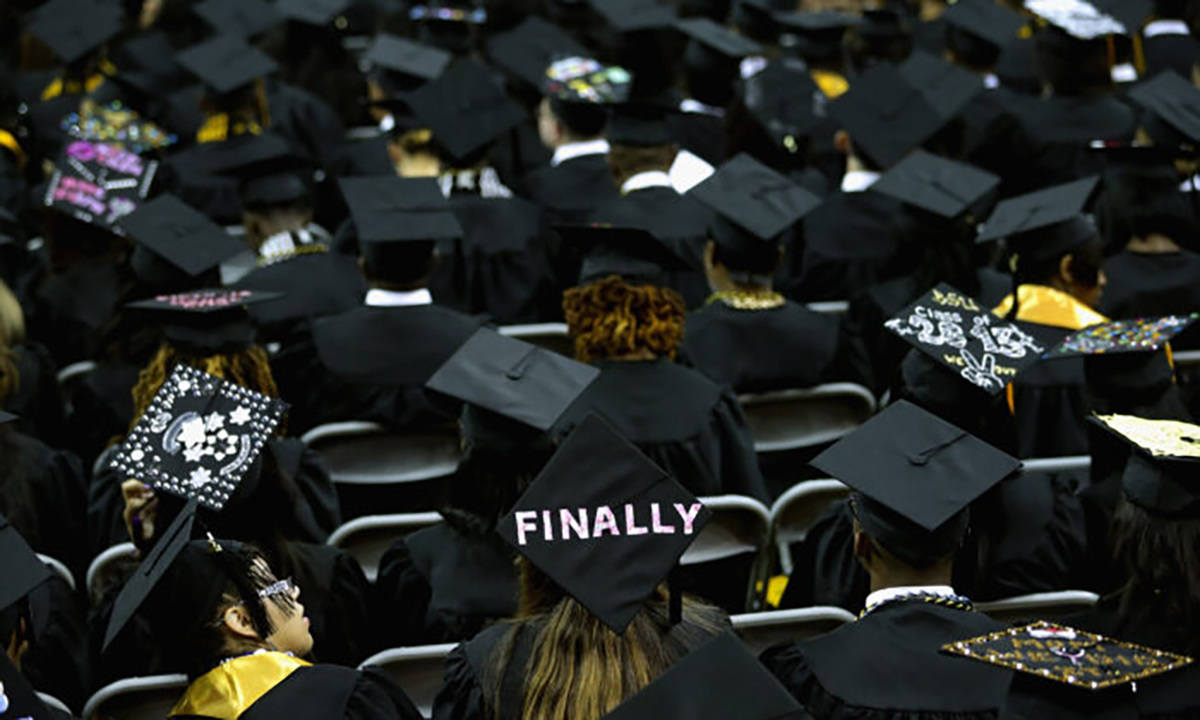 Support The 74's year-end campaign. Make a tax-exempt donation now.
Clarence Payte says his path to education was disrupted by housing insecurity and taking on family responsibilities at a young age.
After experiencing homelessness and seeing his mother incarcerated — leaving him to care for his three siblings and move in with his aunt — he couldn't finish traditional high school.
"I felt like I was being punished for being poor," he said at a Senate Education Committee hearing Thursday.
Payte lives in Trenton, where dozens of students drop out of high school annually (77 in the 2020-21 school year). He urged lawmakers to advance a measure (S3080) that would create a task force and office within the Department of Education to study and prevent student dropout.
After hearing several stories like Payte's, the legislation passed with bipartisan support and now moves to the Senate Budget Committee for consideration. Payte said it was "a great first step for New Jersey to better understand the variety of young people's experiences outside of school that impacts their attendance."
For the last three full school years, New Jersey's statewide dropout rate has hovered around 1%, according to state education data. The National Center for Education Statistics says the national rate was 5% in 2020.
But some individual districts struggle with higher-than-average dropout rates. In the 2018-19 school year — before COVID-19 disrupted schooling statewide — Atlantic City High School had a 4.7% dropout rate, Plainfield High School's was 5.1%, and in Trenton, the dropout rate was 5.5%.
The state is home to more than 580 school districts.
The bill, sponsored by state Sen. Teresa Ruiz (D-Essex), would require the new office to work with school districts to create a statewide plan with recommendations to address dropout rates. It would also be tasked with developing programs to help students at risk of dropping out.
The task force would focus on analyzing why students leave school before graduation, finding best practices for reducing the dropout rate, and devising programs to increase re-enrollment. It would also examine age, ethnicity, gender, household income, cultural or language barriers, and family dynamics as potential dropout factors.
The 17-member task force would comprise school and legislative officials to try to capture representation from all areas of the state. It would include the state corrections and education commissioners, plus one Democrat and one Republican each from the Senate and the Assembly.
The governor would appoint 11 members: three superintendents of schools representing urban, suburban, and rural districts; two members of the public with expertise in studying and preventing dropouts; two county college presidents; and a principal, a guidance counselor, and two teachers from urban districts with high dropout rates.
Tasmeya Hall is a job developer at nonprofit United Community Corporation and YouthBuild Newark, which helps young people get their high school equivalency diploma while doing on-the-job training. Hall said the legislation is needed to address why students may be disconnected in schools.
The dropout rate in Newark was more than 5% in 2018-19, representing nearly 500 students.
Hall said dropouts are not limited to a single geographic region or ethnic group. She cited Cumberland County, where 23% of people aged 16 to 24 are not in school or working, and nearly 20% of adults over age 25 do not have a high school diploma. In Essex County, she said, 14% of adults over the age of 25 do not have a high school diploma.
Students who are exposed to trauma or adverse childhood experiences are more likely to be disconnected from school, she said, and more than 50% of people currently studying at YouthBuild have experienced more than three instances of childhood trauma.
"In order to prevent young people throughout New Jersey, regardless of zip code or racial/ethnic groups, from experiencing the detrimental impact of disconnection, we need to take action," she said.
Chris Emigholz of the New Jersey Business and Industry Association also supports the bill, pointing to the current "workforce crisis." He said the state should work to connect with students who dropped out years ago and find ways to get them on a career path, whether that's county college, vocational high school, or an apprenticeship.
"Saving them is a way to generate the great workforce that we need," he said.
Nine months after the task force is appointed, it would be required to issue a report with findings and recommendations to the governor and the Legislature. The bill says the task force should be formed "as soon as practicable."
New Jersey Monitor is part of States Newsroom, a network of news bureaus supported by grants and a coalition of donors as a 501c(3) public charity. New Jersey Monitor maintains editorial independence. Contact Editor Terrence McDonald for questions: info@newjerseymonitor.com. Follow New Jersey Monitor on Facebook and Twitter.
Support The 74's year-end campaign. Make a tax-exempt donation now.