McCloud & Marigna: It's Not Just About Policing — 3 Ideas for Addressing Systemic Racism in Our Schools and Communities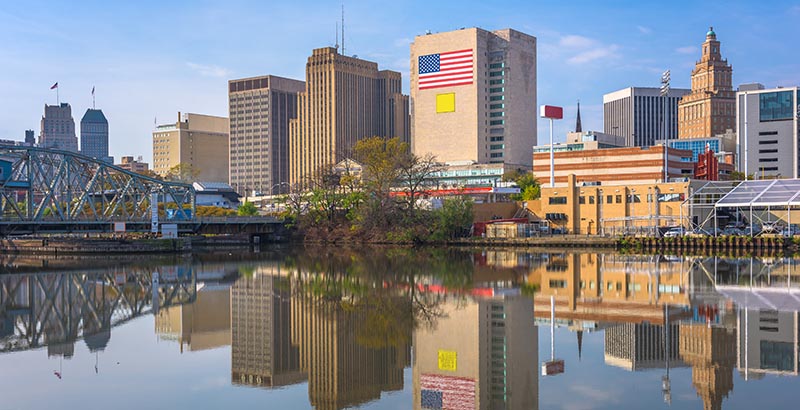 We are sitting at a historic crossroads as a country, and we have the opportunity to create a more just world for all Americans. The COVID-19 pandemic, the senseless murder of Black Americans by police and the resulting protests have forced a reckoning with the racism that's embedded in our national DNA. Our systems have produced an unjust and inequitable America — not just in policing, but in health care, housing, criminal justice, education and the economy.
As Black Americans, community members and leaders of nonprofits — Braven Newark and Project Ready — who are seeking to make a change in the lives of underrepresented students and families, we've seen solvable educational and economic inequities go unsolved for decades. Addressing these inequities will require a tectonic shift in our approach to race and a focus on equity as our guiding principle when we rebuild these broken systems.
It's a national problem, but addressing systemic racism starts locally, within our communities. With that in mind, we offer three recommendations for how communities across our country can lead the way by implementing deliberately antiracist policies, based on what we've seen in our home communities in New Jersey:
1 Create the most inclusive voting system possible
We cannot achieve an equitable society until all Americans are able to participate in our democracy. Even in progressive states like New Jersey, where there are generally fewer acts of state-sanctioned voter suppression, there is a lot of work to be done. Decades of neglect and failure to engage voters of color have led to low levels of electoral participation in majority Black and brown communities like Newark.
We can fix this by embracing voting systems with a proven track record of increasing democratic participation: mailing every voter a ballot for every election, making it free to return those ballots, ensuring that lots of in-person polling places remain open for those who can't vote by mail and need to safely vote in person, and allowing same-day voter registration. The solutions are commonsense — what they require is the political will to get them done.
2 Make quality education accessible to all children
Across the country, low-income students and children of color are at particular risk of falling behind during the pandemic.
However, several cities where schools were once mired in persistent neglect have begun to stand out as examples for how communities can come together to turn around school systems. Newark, Boston and Pittsburgh led the nation in the percentage of students attending schools that beat the odds by improving test scores for low-income students and students of color. In Newark, the percentage of Black students attending quality schools has more than quadrupled over the past 12 years. These cities point the way toward a more equitable future — but fixing our schools is only the first step.
3 Close the racial wealth gap in 50 years
Before COVID-19, an African American with a B.A. was twice as likely to be unemployed as their white counterpart, and a bachelor's degree holder from a low-income background started out earning only two-thirds as much as those from higher-income backgrounds. Education has the potential to be the great equalizer, but only 25 percent of our country's 1.2 million first-generation or low-income college enrollees are predicted to land a strong job after graduation and be on a path to the American Dream.
We see this manifest in our work, because New Jersey has one of the worst racial wealth gaps in the United States. The median net worth for a white family is more than $309,000, but it is just $5,900 for a Black family.
Our country needs more graduates to obtain a strong return on investment from their college degrees to close this gap. To accomplish this, we should create state incentives for employers to establish more equitable hiring processes and create more opportunities for people of color — things like incentivizing referrals for people of color and ensuring that people of color have mentors and advocates in the workplace to help them advance. During this unprecedented time, employers should continue to offer virtual internships, so students don't fall further behind in terms of opportunities.
Just as we're figuring out how to develop a vaccine at warp speed, we need to apply the same level of urgency to other societal challenges. These three ideas are by no means comprehensive, but they are a starting point, a call to action for community leaders to implement antiracist policies and set an example for the rest of the country.
Shennell McCloud is executive director of Project Ready, an organization that seeks to engage more Newark families in decision-making. She is the mother of a 2-year-old and a 1-year-old and lives with her husband in Newark.
Vincent Marigna is executive director of Braven, a career and leadership development accelerator focused on supporting first-generation, low-income college students to secure a strong first job out of college. He is the father of a 3-year-old and lives with his partner in West Orange, New Jersey.
Get stories like these delivered straight to your inbox. Sign up for The 74 Newsletter