Max Marchitello: Donald Trump's Dystopian Future for Education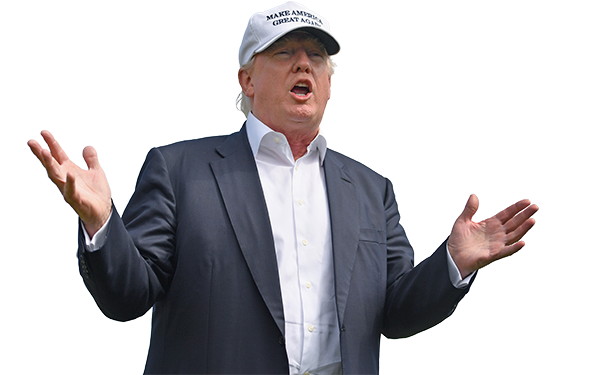 Throughout the Republican National Convention in Cleveland, voters were hoping to learn more about what a Trump Administration might actually look like, and what his specific plans are to move America forward.
The problem, however, is that Trump lacks a positive vision for the country. Aside from kicking immigrants out, making better deals, and bringing back winning, Trump's plans continue to be a mystery. Perhaps even to himself.
But that is OK, since he will hire the very best advisers. For K-12 education policy, that could refer to Trump's top policy adviser and head of his transition team: beleaguered New Jersey Governor Chris Christie.
This would be a disaster.
Christie's recent big idea on education is to take millions of dollars away from New Jersey's poorest communities and give them to those who are financially much better off. To make it worse, he calls this "Funding Fairness." The basic idea is that all students, regardless of their family's financial circumstance, should receive exactly the same amount of school funding.
If Trump takes this policy national, federal education funding would be stretched well beyond its limit. As a result, low-income students and students of color would lose billions.
As the graph below shows, districts with the highest concentrations of poverty would lose on average $200 per student, while the most affluent districts would on average gain around $220 per student. Under this plan, districts in which over half of their students are low-income would lose about $400,000 on average. Districts with over 75 percent student poverty would lose almost $800,000.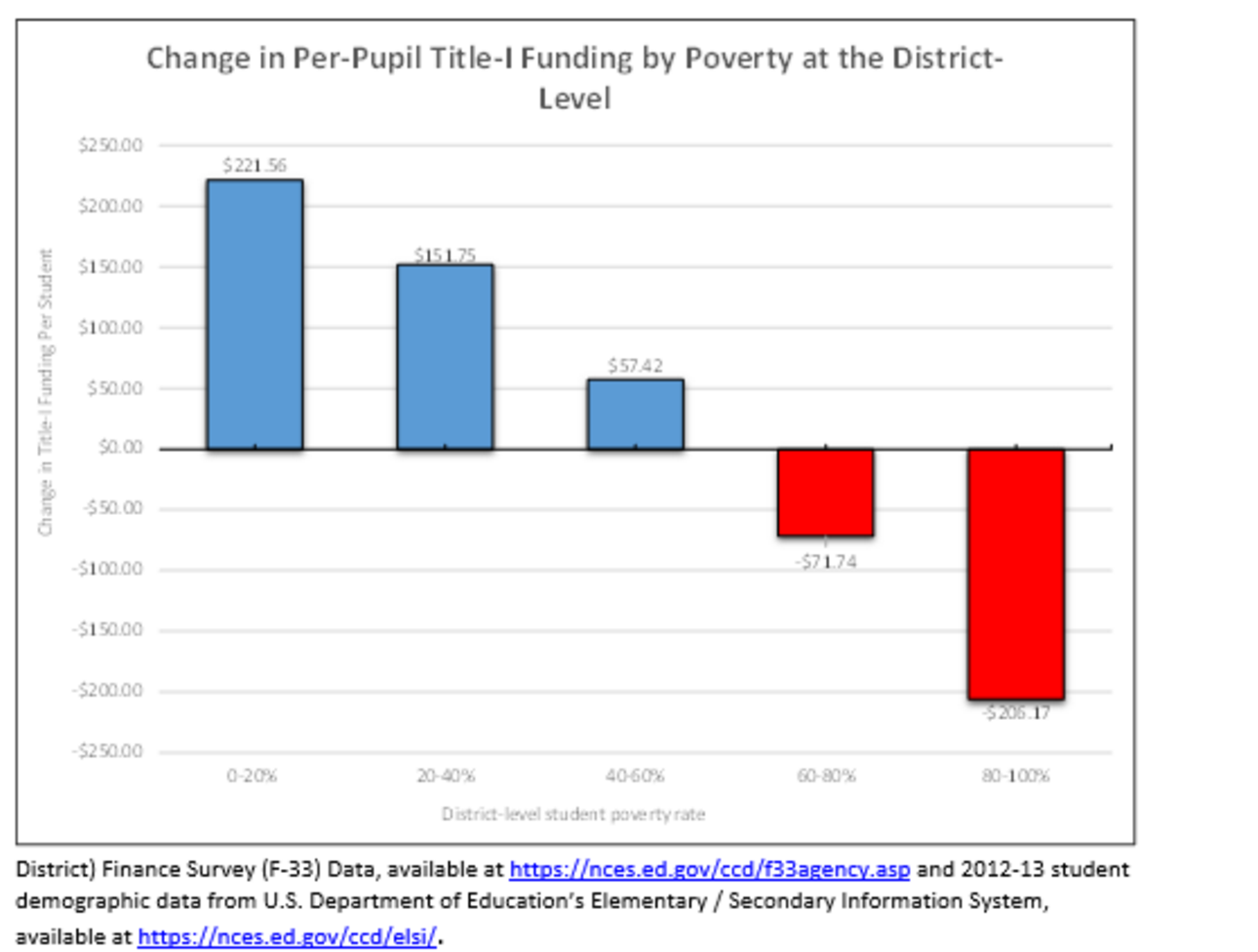 The results are far more serious in large urban school districts with high rates of student poverty. For example, over 85 percent of students in Philadelphia are eligible for free-and reduced-priced lunch, but this proposal would take away over $1,300 per student. Just outside Philadelphia, in Lower Merion School District, where only 8 percent of its students qualify for free-and reduced-priced lunch, the district would receive an additional $250 per student.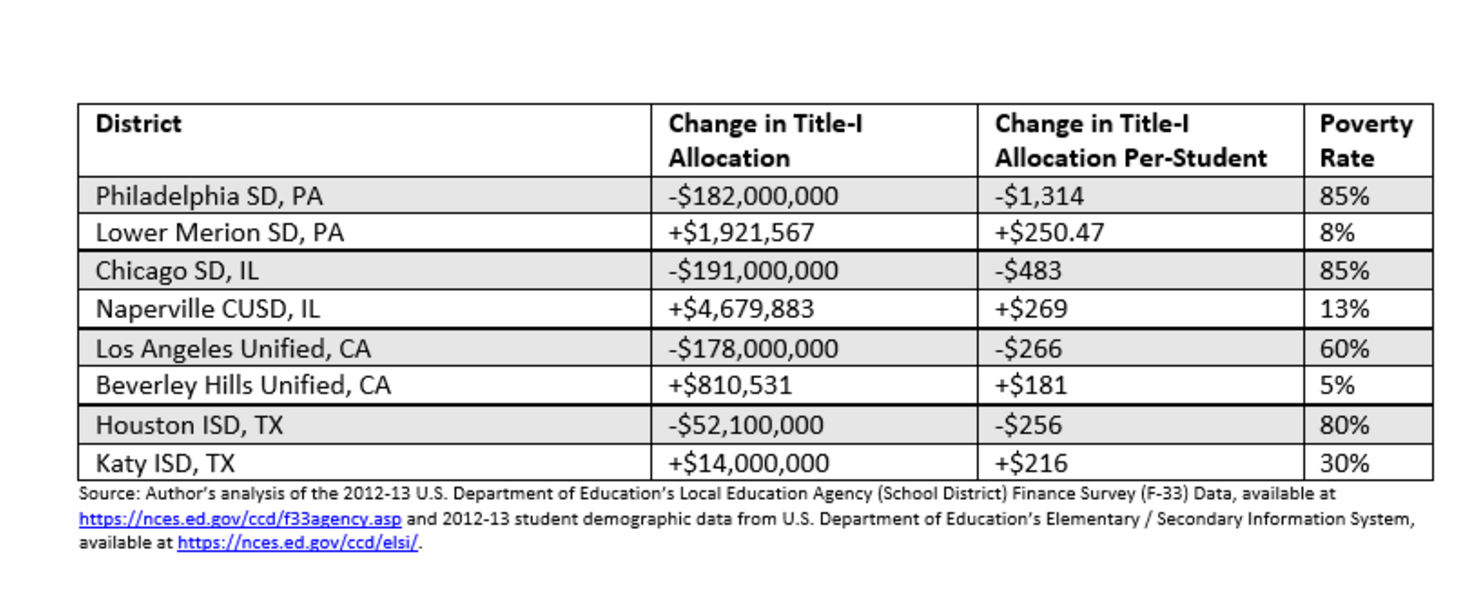 The results are even worse for communities of color.
As the graph below shows, if this proposal were federal law, school districts with the highest percentages of students of color would lose on average around $230 per student. Therefore, school districts would actually receive more money per student as the percentage of white students increases.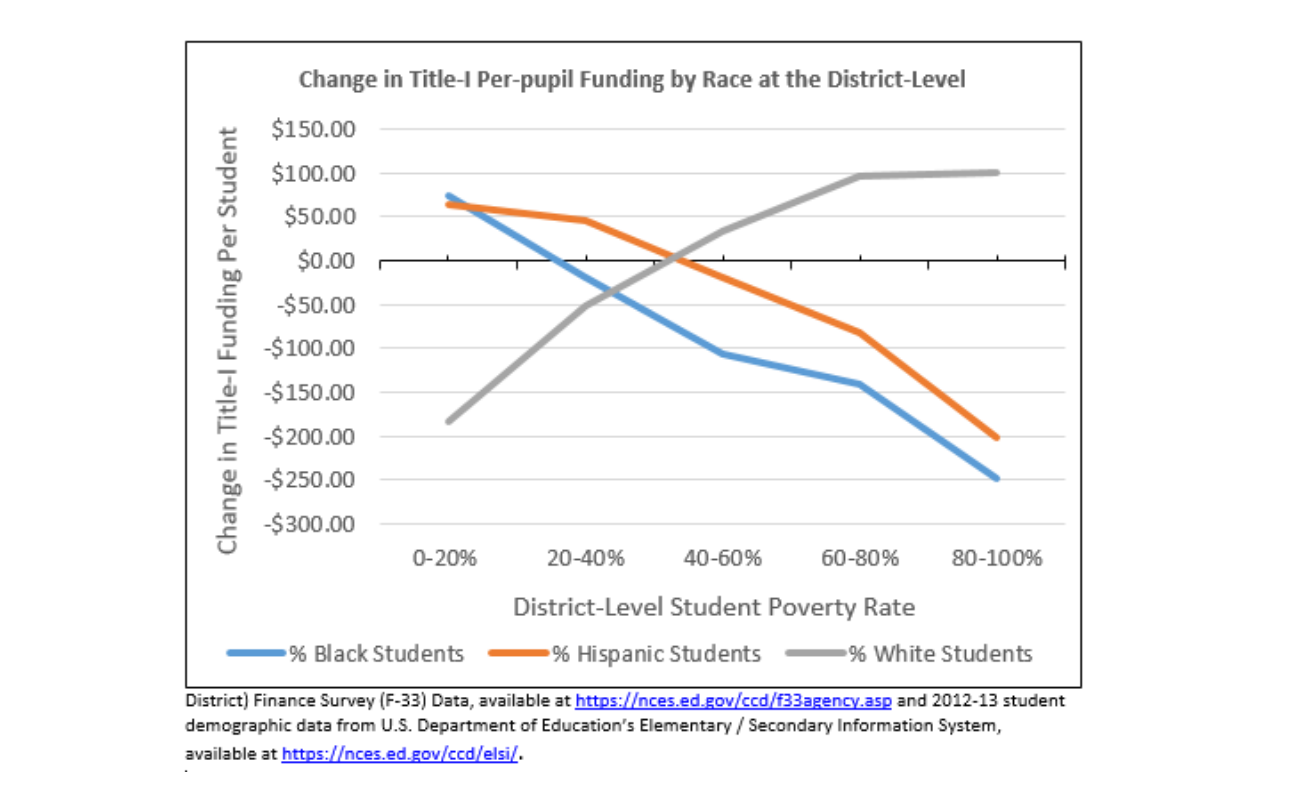 America's future is built in the schoolhouse.
And, if Trump is serious about making America great again, he will have to develop education proposals far better than this.
Support The 74's year-end campaign. Make a tax-exempt donation now.