Matus: John Oliver's Charter School Critique and the Left's Growing Divide Over School Choice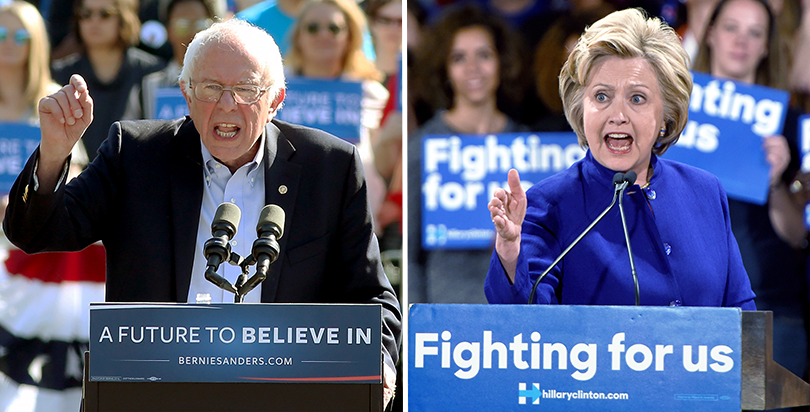 Oh how I'd love to hear Wyatt Tee Walker's take on John Oliver and charter schools.
On This Week Tonight Sunday, Oliver dropped his usual cascade of f-bombs, strung together the most egregious examples of charter school abuses and left out contrary evidence to reinforce what much of his progressive audience already believes – that charter schools "have been allowed to run wild" to line the pockets of corporate profiteers.
There's no doubt a belief in market competition has been one factor spurring the expansion of charters and other forms of school choice. But it's not the only factor, and it's far from the leading one. Choice supporters on the right and left have been driven primarily by the belief that parents, especially low-income parents, should be given more power to access the schools they deem best for their children. For generations, that impulse for expanding opportunity and creating alternatives has been especially strong on the left.
That's why Mary McLeod Bethune started a private school.
That's why Rosa Parks wanted to start a charter school.
That's why Walker Tee Walker got involved.
Rev. Walker, the former chief of staff to Martin Luther King Jr., was recently and rightly honored by the National Alliance for Public Charter Schools. He helped lead the way for the first charter school in New York, the Sisulu-Walker Charter School in Harlem. The man who engineered the "Birmingham campaign," which dominoed into passage of the monumental Civil Rights Act of 1964, didn't do it to enrich himself or his allies. He did it because, in his words, "the public schools were not doing their jobs."
Millions of black and Hispanic parents feel the same way. Black and Hispanic students make up nearly 60 percent of charter school enrollment, and they're nearly 70 percent of the 90,000 students who use the Florida Tax Credit Scholarship, the nation's largest private school choice program. Survey after survey shows parents of color are the strongest supporters of school choice, and the evidence suggests they have good reason.
Oliver left all that out.
He referenced the study by the Center for Research on Education Outcomes at Stanford which concluded, as he quoted, that charter quality is "uneven across the states and across schools." But he forgot to mention the study also found low-income black students in charter schools made vastly bigger gains in reading and math than like students in traditional public schools.
Oliver also highlighted charter problems in Florida, including closure and oversight issues, that are worthy of debate. But he ignored the study by respected researchers that found far higher rates of Florida charter students graduating from high school, going to college and obtaining higher-paying jobs than their district school peers.
The selective scrutiny by Oliver and others in his camp extends to the big picture. Goodness knows, there are plenty of things about the state of public education that should get people worked up, especially those on the left. But the two things Oliver has blasted away at – first, standardized testing, and now, charter schools – aren't near the top of my list.
To be fair, Oliver focused on the most problematic charter schools. I don't know anybody who doesn't want to see fewer bad apples, and there are urgent conversations going on in many states about ways to better screen applicants and exit poor performers.
In the meantime, though, where are the f-bombs about the most disadvantaged students in traditional public schools routinely getting saddled with the least effective teachers?
Or the lengths to which unions will protect teachers who have lost – or never possessed – the ability to help children?
Or the elitism of public school assignment plans that allow parents of means to buy their way into high-performing public schools that are off limits to those can't afford the neighborhood?
All of these policies and practices have long hurt disadvantaged kids, yet too many folks on the progressive left keep looking the other way. Why?
Race and class are a big part of the left's growing feud over ed reform and school choice. Liberal, white, middle-class parents dominate the opt-out movement. They're often leading the charge against charters and vouchers.
If you're out in the suburbs, chances are your kids attend a public school where the outcomes are pretty good. But if you're not? Then school choice may be a life-saver.
Get stories like these delivered straight to your inbox. Sign up for The 74 Newsletter