Maryland DOE, Blueprint Board Aim to Boost Literacy Scores in Elementary Schools
Depending on the outcomes of this initiative, the department would use a similar process to assess math in elementary schools next school year.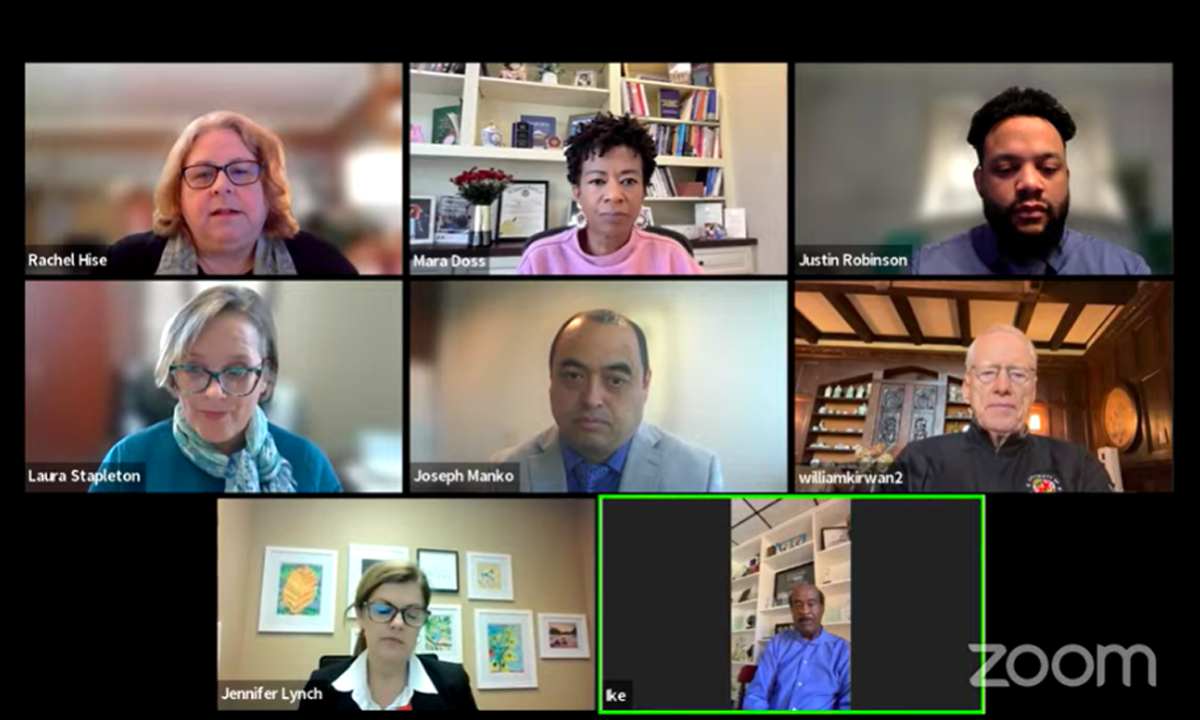 Support The 74's year-end campaign. Make a tax-exempt donation now.
To help boost literacy achievement in Maryland's elementary schools, the Blueprint Accountability and Implementation Board approved a proposal Thursday that will send literacy experts to schools in each of Maryland's counties and the city of Baltimore by the end of this school year.
Before these teams arrive at the schools, Rachel Hise, executive director of the Blueprint board, said school leaders must complete a draft literacy plan for elementary students by Jan. 15.
The goal for the initiative, which the state Board of Education also unanimously approved last week, is to ensure students in third grade are reading at a proficient level.
Maryland's latest standardized test scores showed improvements with 48% of third-grade students proficient in English language arts, an increase from 41% in 2019 and 46% last year.
However, some schools with students in that grade had fewer than 7% at a proficient level.
"I think that we all see the challenge but also the opportunity to make some progress sooner than later," said Blueprint board chair and former Montgomery County Executive Isiah "Ike" Leggett. "We can learn and adjust as we go forward."
Through the initiative, ten literacy experts working in groups of two will visit 10% of elementary schools located in all 24 school systems starting in January until the end of the current 2023-24 school year. That is in addition to 50 schools that will be reviewed through the Department of Education's existing expert review teams.
It's unclear which specific schools will be visited next year, but the experts will observe classroom instruction, evaluate literacy plans based on the school's data and assess whether instruction is implemented consistently based on the state's "Science of Reading" program, a national movement to teach students based on phonics instructions sound, comprehension and vocabulary.
The literacy teams will then submit a report with recommendations to the department, the Blueprint board and staff and each school system.
"This effort to improve early literacy instruction will improve the learning experiences of Maryland's youngest students and prepare them for success at every step in their learning journey," Clarence Crawford, president of the state Board of Education, said in a statement Thursday.
Deann Collins, deputy state superintendent with the department's Office of the Deputy Superintendent of Teaching and Learning, said Nov. 9 during a virtual board of education meeting this literacy initiative coincides the Blueprint for Maryland's Future education reform plan, which is overseen by the Blueprint board also known as the AIB.
Collins said money is already appropriated as part of the Blueprint and coincides with Maryland Reads and other statewide reading programs.
According to a summary from the department, it will cost $1.3 million to visit the schools and form an instructional support team to work with teachers, administrators and other staff at the school systems, also called local education agencies (LEAs).
"It's a chance to assess, not an 'I gotcha' that the LEAs have implemented and are making progress in the science of reading strategies that they've been implementing," Collins said. "These experts will serve as an added value to not only review, but also provide concrete feedback to the LEAs on their literacy plans."
Depending on the outcomes of this initiative, the department would use a similar process to assess math in elementary schools next school year.
Interim Superintendent Carey Wright, who began last month, said literacy teams were also used when she was superintendent in Mississippi, where turnarounds in literacy rates and standardized test scores have been dubbed the "Mississippi Miracle."
"This gives us a chance to really get in and see what kind of help our districts need," she said during last week's meeting. "It's going to inform our work, but it's also to give us a chance to really bolster what they're doing. It is not evaluative. It is strictly good feedback."
Reading Partners Baltimore, a nonprofit that offers literacy tutoring, supports the decision to create a team of literacy experts to help improve reading in the state.
"Today's decision to provide every school district in Maryland with literacy experts who will support the continuous improvement of reading instruction is a significant step toward providing students with the opportunities to succeed in school today and in the future," Zenobia Judd-Williams, executive director of Reading Partners, said in a statement. "We look forward to working with our partners in Baltimore City to ensure children have access to their civil rights to become confident readers."
Support The 74's year-end campaign. Make a tax-exempt donation now.