Malkus & Martin: When It Comes to Merit Pay, Newark's Teacher Contract Is Out With the New and in With the Old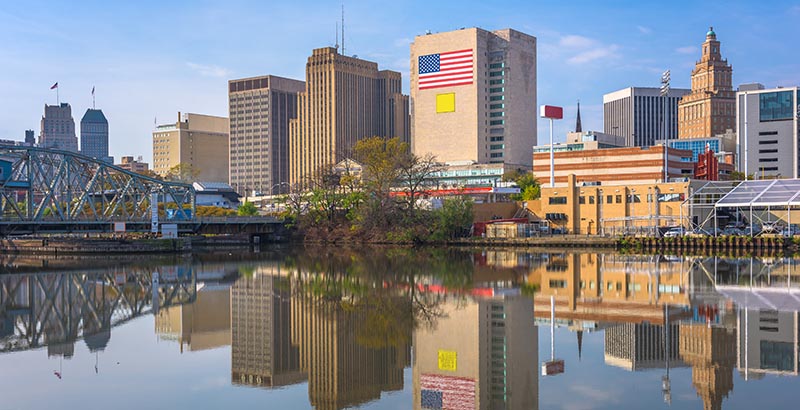 Last month, Newark's school district and local teachers union agreed on a contract that eliminates a key part of one of the most ambitious, and tumultuous, education reform overhauls of the past decade: merit pay for teachers. The uncommon alignment of three factors — state control of Newark schools, energetic support from then-Mayor Cory Booker and then-Gov. Chris Christie, and $200 million in philanthropy led by Facebook CEO Mark Zuckerberg — brought hope that Newark could radically reimagine teacher pay by aligning compensation with student success. This game-changing chance at reform, announced on The Oprah Winfrey Show and celebrated in national media institutions like The New York Times, brought unions on board and established merit pay to Newark.
Less than 10 years later, all three ingredients that fueled those reforms have gone away, and now, so has merit pay. Instead, Newark is retreating to the same system it had before: paying teachers based on their highest academic degree and years of experience. In other words, it's out with the new and in with the old. In doing so, Newark's union and district leaders have chosen to return to a pay system poorly aligned with student learning goals and closed the door on building one that works for students and teachers.
Under Newark's merit pay contract, part of teachers' compensation was linked to their performance ratings, with highly effective educators receiving bonuses of up to $5,000 — and even more money available for teachers in hard-to-staff subjects or struggling schools. Low-performing teachers would not see any raises. Automatic salary increases for all advanced degrees were abandoned for one-time bonuses for completing approved programs.
Did it work? It's impossible to say definitively, but Newark made progress. Reading and math scores have risen, and more importantly for the logic behind merit pay, over 97 percent of high-performing teachers were retained, compared with just 54 percent of ineffective teachers. Researchers cannot conclude that the merit pay system caused those improvements, perhaps in part because of how few teachers were impacted: Less than 1 in 10 won "highly effective" teaching bonuses, and the same tiny proportion were denied raises for poor performance. However, while it's hard to confirm that merit pay in Newark definitely worked, it's clear that returning to lockstep increases for experience and pay based on a teacher's highest degree definitely doesn't.
The problem with giving all teachers regular raises regardless of performance and awarding automatic salary bumps of $1,000 for master's degrees and $2,000 for doctorates — bonuses that will double next year — is that it ignores the fact that low-quality teachers can durably harm students, while high-quality teachers can produce gains for students in school and beyond. Beyond that, it is clear that graduate degrees are poor indicators of teacher quality. As Matt Chingos of the Urban Institute succinctly put it, "The fact that teachers with master's degrees are no more effective in the classroom, on average, than their colleagues without advanced degrees is one of the most consistent findings in education research."
Without the energy, or attention, that opened the door to merit pay, Newark's district and union leadership have abandoned the possibility of refining and improving a system that considered student outcomes first in favor of guaranteeing outcomes for teachers.
The union celebrated the return to the old system, exulting, "This contract removes the last vestiges of corporate reform from the district. No more renew schools, no more performance pay. This contract is a message to our enemies that your evil is not welcome in Newark or any other public schools."
That's rich, given that the union was all in favor of merit pay when it came with $31 million in back pay. Union chief Joseph Del Grosso latched onto that deal, later saying, "We had an opportunity to get Zuckerberg's money." Which explains why 62 percent of the union at the time endorsed the new contract — merit pay and all.
The union overwhelmingly embraced "corporate reform" when doing so served its interests. Now, having pocketed the money, it is celebrating the dismantling of the last, and arguably biggest, piece of Newark's reforms. In the process, the bold opportunity to reimagine teacher pay has met an end with no imagination at all.
What is lost in this whimper of an ending isn't the "right" set of education reforms; reformers in Newark circa 2010 certainly didn't get everything right out of the gate. Rather, it's the opportunity to get it right that was lost. Newark had a once-in-a-lifetime chance to remake teacher pay, but rather than building and improving on that system, it retreated to a system that is not likely to benefit the city's children.
Nat Malkus is the deputy director of education policy studies at the American Enterprise Institute. R.J. Martin is a research assistant at AEI. 
Get stories like these delivered straight to your inbox. Sign up for The 74 Newsletter