Snyder: Make School Safe Again — Why We Must Speak Out Against Surge in Election-Related Bullying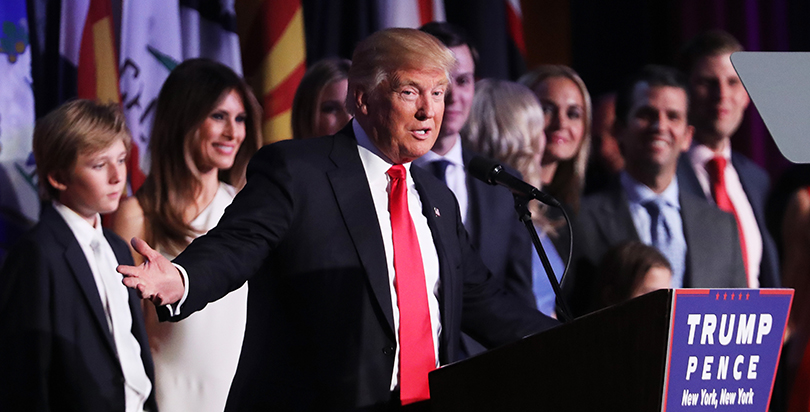 Editor's Note, Updated Nov. 11:
But we had no idea just how bad things would get for minority students. Or how quickly.
Yesterday, reporters at The 74 started seeing scattered reports of school bullying, intimidation and violence. We decided today to begin compiling accounts from across the country. The volume and intensity of what we're now finding, though, has left us astonished.
What we're seeing: Students are terrified that they will be humiliated. Or attacked.
They're afraid their parents will be deported. Or that their families will be ostracized.
They're scared their teachers won't be able to protect them.
Meanwhile, superintendents are working to assure minority families that they will keep their schools safe for these children. Students shouldn't hide at home.
Everyone seems aware this free-floating anger and chauvinism could build and spiral out of control.
Everyone but our newly elected president.
Presidents set the tone. They establish priorities and expectations in what they choose to address — or to decry. The bully pulpit has the power to both normalize and stigmatize.
Disturbingly, candidate Trump allowed vile outbursts to go unchecked at his rallies. He said he could act presidential when the time came, and it has come.
He must speak out for decency and civility by addressing this escalating crisis. He must tell the nation, especially young people, that acts of bullying and intolerance are not what he or this country is about. They will not be tolerated. Classrooms, hallways and playgrounds are safe spaces; they belong to every student equally.
Silence is not an option. Even a tweet would be a good start.
If you're a parent whose child has been bullied, or a teacher whose student has been targeted, find resources at
StopBullying.gov
.
Ask any education expert and they'll tell you that students under extreme stress can't focus. Anxiety blocks learning. And bullying can have lifelong consequences. Until we successfully defuse the new atmosphere at many schools, our children's learning and safety remain at risk.
Support The 74's year-end campaign. Make a tax-exempt donation now.