Make Our Schools Safe Again: 500 Scary Incidents (and Counting) of Election-Inspired Bullying at School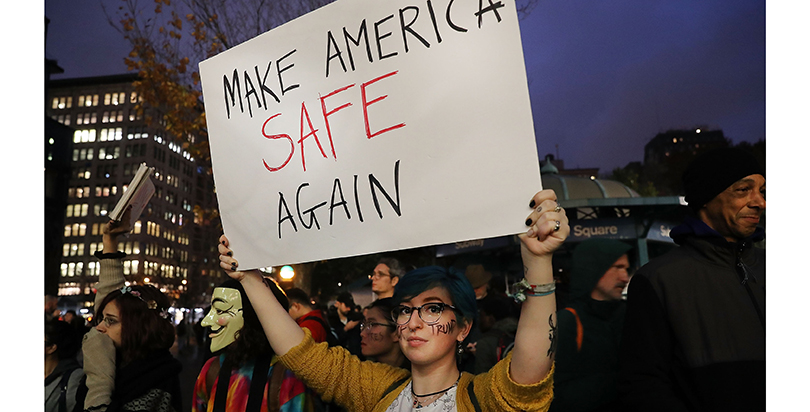 November 21 Update: Since posting our original roundup, and publishing my editor's note that called on President-elect Trump to speak out against the escalating school violence, we have been inundated with emails from parents and educators, and we continue to see dozens of new reports on social media of school tensions boiling over. Our list below now includes more than 500 incidents. We will continue updating this list, and this story, every school day until things de-escalate.
Please note the email address below, and share your story with us, if something has happened in your school or to your family. We will be posting daily updates in our 74 newsletter. More updates to follow. 
In the days since Donald Trump was elected president, horrifying incidents of election-inspired bullying have been reported at schools across the country. The 74 is tracking these terrible stories. If something has happened in your school or to your family, we want to know about it; please email: bullying@the74million.org. (CAUTION: Many posts below contain disturbing and harsh language and images.)
Support The 74's year-end campaign. Make a tax-exempt donation now.