Make College Free? Not So Fast. New Study Shows That Students Are Helped by Making College Better, Not Cheaper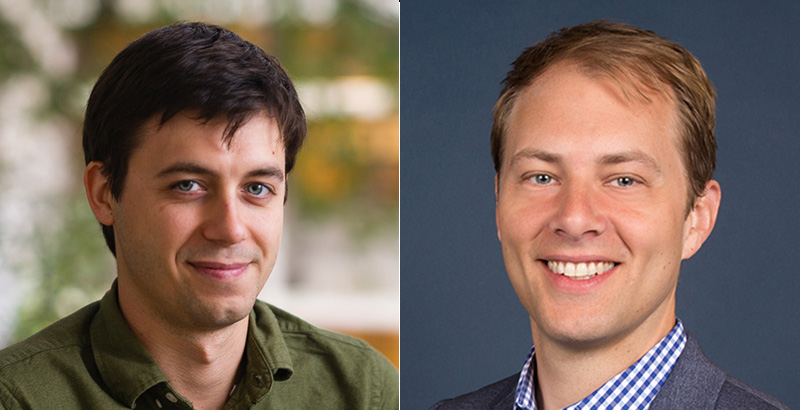 The movement to make college free may continue to grow, but a recent study by economists at Harvard University and the University of California, Berkeley, has found that students benefit far more when schools spend to improve their academics rather than lower their prices.
It seems intuitive: Low-income students won't have the chance to succeed in college unless rising costs are reined in and more financial aid is available — otherwise they're priced out by tuition and fees that have outpaced inflation for three decades at public universities. The in-state student at a four-year university who paid $3,200 to get in the door in 1987–88 needs almost $10,000 in 2017.
In their paper, which was released by the National Bureau of Economic Research in August, David Deming, of Harvard's Graduate School of Education and Kennedy School, and Christopher Walters, at Berkeley, report that the federal government has worked to offset the escalating costs by tripling its expenditures on financial aid between 1995 and 2015 to $150 billion, making loans cheaper, giving tax credits, and expanding Pell Grants.
"It's not that I'm against financial aid for low-income students — I just think it's not enough," Deming said in an interview. "We've had an enormous increase in federal financial aid for low-income students, and completion rates are relatively stagnant. Big-picture, something is not working, something's not enough."
The push to make tuition free for most students at public universities is vocally championed by progressive Democrats like Sen. Bernie Sanders of Vermont, but it's also backed to varying degrees by party centrists, including Hillary Clinton. They appear to reflect a broader sentiment: Almost two-thirds of Americans say they support free college, according to this poll; among them are a plurality of Republicans, according to this one.
Helping students succeed also involves a different intuition, however, one that every student unable to take required courses because of waiting lists or limited sections understands: Finishing college is less likely if the school isn't very good and can't afford quality academic programs.
"Suppose a U.S. public institution receives an unexpected increase in state appropriations of $1,000 per student," Deming and Walters write. "If the goal is increasing postsecondary attainment, should the marginal public dollar be spent on lowering tuition prices or increasing college quality?"
Drawing on federal data between 1990 and 2013 and focusing primarily on non-selective four-year institutions and community colleges (which together educate most students), the authors found that spending to improve instruction and academic support has a large positive impact on student enrollment and degree completion. A 10 percent increase in educational spending lifts enrollment by 3 percent, they estimated, while the same amount spent to subsidize tuition has no effect.
The results go a long way toward explaining why, despite very large increases in financial aid, completion rates moved only a few points, from 27.9 percent to 30.2 percent, between 2000 and 2013.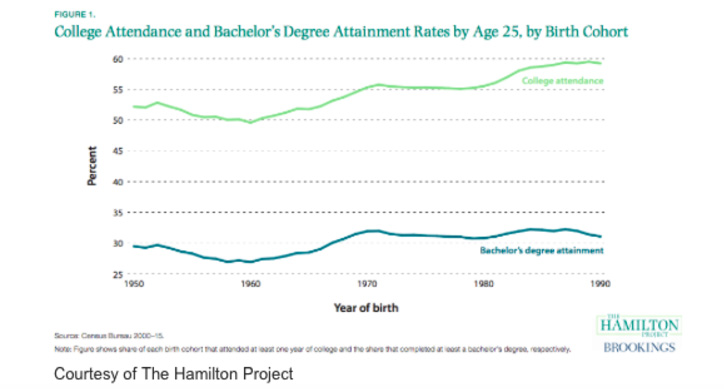 "Our results suggest that efforts to reduce college costs — holding spending constant — may have little impact on degree attainment," they write. "Broadly speaking, this pattern of results helps to explain why the move of many states over the past several decades toward a lower-spending, lower-tuition equilibrium has led to increases in the share of students who are enrolled part-time, and to higher college dropout rates."
Previous researchers have identified a correlation between spending and graduation rates, but Deming and Walters appear to be the first to "directly demonstrate a causal link between spending and degree attainment" — thanks to their use of a statistical model that isolated both the effects of state funding and of caps on raising tuition that legislators sometimes impose.
"This is probably the first paper that I've seen with a credible approach for identifying simultaneously the effects of spending versus the effects of [tuition] aid," said Susan Dynarski, a professor of public policy, education, and economics at the University of Michigan. "The results all make sense. Technically it's very well done."
State spending per full-time student dropped by 28 percent between 2000 and 2014, and Deming and Walters found that funding downfalls "lead to large impacts on core academic spending," notably on instruction. Academic support services ("tutoring, advising, and mentoring"), which have been shown to help keep students enrolled and help them graduate, are also particularly vulnerable in lean times.
"Our findings suggest that government programs aimed at reducing college costs will not increase degree attainment if cost reduction is achieved by reducing per-student spending," they write. "Contrary to the narrative of administrative bloat (excessive spending outside of classrooms), spending cuts affect core instruction and academic support, generating large downstream impacts on educational attainment."
Dynarski likened an overemphasis on price controls in the hope of improving outcomes to offering vouchers when there are no good private schools.
"There's no value in free college if the colleges lack the resources to educate students," she said. "It's like giving K-12 students vouchers when there are no decent private schools available to to them."
Deming believes "access" needs to be redefined from being able to attend a college that provides poor value and graduates few students to attending a college "that has the resources to help you get through."
David Bergeron, a senior fellow at the Center for American Progress who previously served as acting assistant secretary for postsecondary education in the Obama Education Department, said the paper confirmed premises that helped shape the administration's policy.
"Intuitively, we believed what the study found," he said. "What I find very reassuring, and it really adds to the policy conversation, is that there's now empirical evidence that backs up our intuition. I get nervous when all you have is your intuition to go on and aren't clear about whether there's data to back you up."
Deming says the federal government should provide higher subsidies to colleges to increase their spending on students. In an April paper, he proposed a 1:1 federal grant match in states that offer free college — a mechanism he likens to Medicaid. He and Walters also suggest, because "nearly all federal dollars are allocated toward price reduction" and not educational improvement, that aid go directly to colleges, like Title I funds that flow to K-12 schools with high concentrations of poverty.
"We brought up the Title I thing to point out that we're actually doing this for K-12 education," Deming said. "So, it's not some crazy ideas that nobody ever thought of before."
Get stories like these delivered straight to your inbox. Sign up for The 74 Newsletter