Maine College Students Push Schools to Stop Withholding Transcripts Over Debt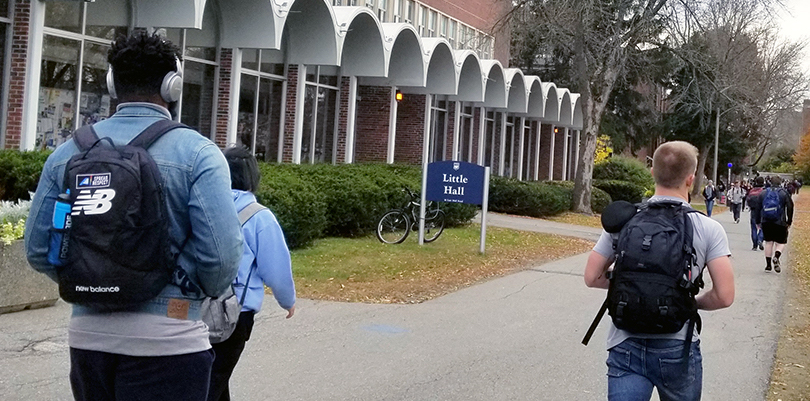 Support The 74's year-end campaign. Make a tax-exempt donation now.
Students from a number of Maine's colleges and universities are publicly calling on administrators to support legislation that would prevent schools from withholding transcripts from those who owe debts.
The bill, LD 1838, sponsored by Senate Majority Leader Eloise Vitelli (D-Sagadahoc), passed the Senate last month and was approved by the House. The bill was set to face a final vote in the Senate before advancing to the desk of Gov. Janet Mills. 
As amended, LD 1838 requires that upon request from a student, a postsecondary educational institution must provide a transcript or diploma without mandating a repayment plan by the student unless they owe $500 or more at a 2-year school or $2,500 or more at a 4-year school.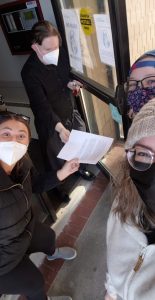 "Transcript withholding currently stops many students from transferring credits from one school to another, or holds graduates back from employment because they cannot access their diplomas. Enacting this bill would strengthen Mainers' connection to higher education and alleviate barriers on the path to the workforce," reads a petition authored by student leaders of Maine Student Action and delivered to administrators at University of Southern Maine, University of New England, Bates College, and the University of Maine Orono.
This practice, the petition continues,"stifles the growth of aspiring students and muddies the short and long-term plans of those seeking to enter the workforce."
UNE student Victoria Kavanaugh, who said she emailed the petition to campus administrators, found "an overwhelming sense of support" from her classmates and peers on this issue.
"Transcript withholding can prevent students from transferring credits to other schools, applying to graduate or applying to jobs following graduation," Kavanaugh told Beacon. "As a social work student, transcript withholding could also prevent me from applying for a licensing exam after graduation."
USM student Samantha Donley, who last week delivered a petition to the office of school president Glenn Cummings, wrote an op-ed earlier this month sharing her experience with transcript withholding.
Donley said that in March 2014 she had to withdraw from UMaine Farmington due to health reasons and had an outstanding balance of $1,200, which she was gradually paying off.
"I was ready to get back to school that fall, but I had a hold on my account because of the outstanding balance. I couldn't reenroll, and I had no access to my transcript, which meant I couldn't transfer my credits – which I'd already earned and paid for – to another school," Donley wrote. "My progress toward a degree was indefinitely delayed."
Donley goes on to explain that such stories are not unique, adding that "for too many Maine students, especially those with low incomes, transcript withholding is a trap."
In addition to supporting the bill, Donley and other students are asking their schools to "make its implementation possible."
This article first appeared on Beacon, website and podcast created by the Maine People's Alliance to highlight the experiences of everyday Mainers, share information about the political and policy processes that affect Maine people and promote a progressive worldview based on community, fairness and investing in the future.
Support The 74's year-end campaign. Make a tax-exempt donation now.