Magee & Steiner: Students Worldwide Have Gone Back to School After COVID-19. 4 Lessons for Reopening America's Classrooms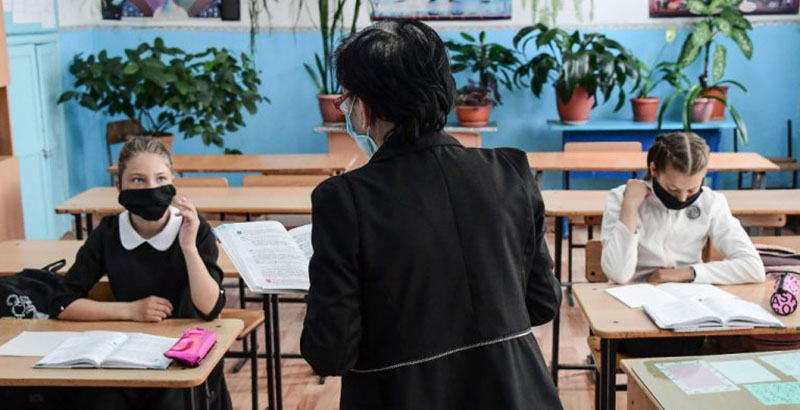 Schools from France to Japan, from Holland to Hong Kong and some U.S. states are reopening — tentatively — their classrooms after weeks of COVID-induced remote learning. As school leaders prepare for fall 2020, experts predict only an intermittent return to face-to-face instruction until a coronavirus vaccine can ensure the health and safety of families and teachers. How can states, districts and school networks prepare for what will be anything but business as usual? Now more than ever, we need to learn from the successes of high-performing systems around the world and respond to this crisis by creating more nimble, responsive and high-quality schools for America's students.
Our organizations — Chiefs for Change, a bipartisan network of state and district education leaders, and the Johns Hopkins Institute for Education Policy — teamed up to study the interventions that accelerate student learning in normal times, as well as in the wake of dramatic disruptions. We compared what was possible in other countries with what is politically and financially viable in ours. The result of that research is The Return: How Should Education Leaders Prepare for Reentry and Beyond? The report is available on both Chiefs for Change and the Johns Hopkins Institute for Education Policy's websites.
What do we recommend?
First, offer more days of instruction on a more flexible schedule. American students spend less time in school than many of their peers around the world. First-generation kids — and their families — bear the brunt of long summer holidays, during which they often lose ground academically. It's time to embrace continuous learning.
Second, put better staffing models in place. Some teachers have extensive subject-matter expertise and deliver it exquisitely; others connect with kids more intuitively and consistently. Instead of asking all things of all teachers, we should prioritize instruction by content experts, and academic and social-emotional support by those who do it best. We should aim for a talent-based distribution of instruction that will create effective teams.
Third, forge stronger relationships among adults and all students, inculcate habits of success and, for teachers, institute professional coaching for, and practice with, online learning. We know that such nonacademic competencies as relationship skills and self-management matter in the long run. We also know that, going forward, school systems will need to be able to switch from remote to face-to-face learning at the drop of a hat. Experts have pushed for both for some time. We now have the opportunity to enact this.
Fourth and finally, create a virtuous circle of high-quality instruction. Most democracies have much higher expectations of the specific knowledge that students should acquire during their K-12 years. There is mounting evidence that America's persistent achievement gaps are, at the core, knowledge gaps. While some school systems here are taking steps toward implementing academically rigorous, knowledge-rich instructional materials, those systems are too few and far between. We need to accelerate the use of rigorous curricula, empower teachers to deliver them and launch next-generation assessments based on content, not merely skills.
These concrete steps will make learning more accessible, more effective and more meaningful to students across the nation in the midst of the pandemic and will be relevant long after the crisis has ended.
Mike Magee is CEO of Chiefs for Change. David Steiner is executive director of the Johns Hopkins Institute for Education Policy. 
Get stories like these delivered straight to your inbox. Sign up for The 74 Newsletter