MacPhee: Schools and Educators Are Uniquely Positioned to Support Students' Mental Health. Here Are 7 Things They Can Do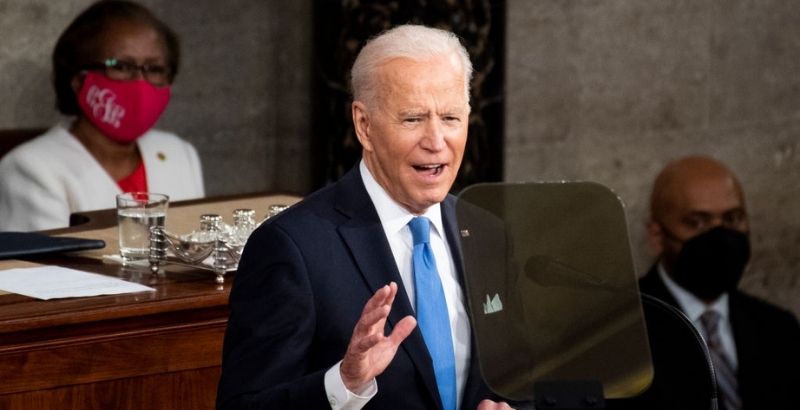 Support The 74's year-end campaign. Make a tax-exempt donation now.
President Joe Biden recently gave his first State of the Union address, highlighting the urgent need to address the youth mental health crisis exacerbated by the pandemic and providing recommendations for how the various institutions that serve and surround young people can do so.
Perhaps the most important of these institutions is the one where teens and young adults spend most of their time: their schools.
Although families, health care organizations, technology companies and other stakeholders can all play a role in helping young people, educators and school staff are uniquely poised to ensure a holistic approach to supporting youth mental health and preventing suicide as the pandemic lingers.
And the time to act is now. The toll of grief, isolation, physical distancing and significant disruptions to daily routines over the past two years has left many teens and young adults feeling emotionally vulnerable. Although the long-term mental health impacts are uncertain, the current data is alarming.
In early 2021, emergency room visits in the U.S. for suicide attempts increased a staggering 51% for adolescent girls over the same period in 2019. Even before the pandemic, mental health challenges were increasingly common among young people, with 1 in 5 children ages 3 to 17 living with a mental, emotional, developmental or behavioral disorder. Between 2007 and 2018, suicide rates among youth ages 10 to 24 in the U.S. increased by 57%.
Schools nationwide must combat these concerning trends by creating a culture of caring conducive to student well-being and mental health in these seven proven ways.
1 Develop Life Skills
To increase students' academic, social, personal and professional success, schools can implement a social and emotional learning curriculum. This might include teaching practices, school-community partnerships and extracurricular activities that cultivate SEL and essential life skills such as maintaining relationships, solving problems, making decisions, identifying and managing emotions and living a healthy life.
2 Promote Social Connectedness and a Positive School Climate
When educators convey excitement about learning and genuine caring and attentiveness for each student, young people feel like they belong, regardless of identities or life circumstances. Celebrating diversity, training school community members on cultural biases, and preventing and responding to bias-related incidents and bullying are all ways to create inclusive, affirmative communities.
3 Encourage Help-Seeking Behaviors
Not all young people who report poor mental health receive treatment, and students who experience marginalization, including Black and Indigenous students, students of color and LGBTQ+ youth, are even less likely to seek help. Schools are optimal venues to reach youth, families and other adults with information on mental health, substance misuse and when and how to ask for aid.
4 Improve Recognition of and Response to Signs of Distress and Risk
Universal screenings of students' overall functioning and more targeted screenings of higher-risk students can help quickly identify and respond to those in distress and ultimately reduce suicide risk and promote mental health.
5 Ensure Student Access to Effective Mental Health Treatment
Providing on-site counseling and substance misuse treatment, when possible, can reduce barriers to accessing care. Establishing relationships with external providers also ensures that students get the help they need.
6 Establish and Follow Crisis Management Procedures
These should be in place long before any crisis and outline ways to keep students safe while connecting them to treatment, especially those who are determined to be at risk for suicide. When a student has died by suicide, effective crisis response procedures can reduce the likelihood of additional deaths and ease the long-term mental health impacts of the loss on the school community.
7 Promote Means Safety
Removing or limiting methods of self-harm in an environment — known as means restriction — can protect students who are experiencing suicidal thoughts or other mental health challenges. Scanning annually for items of concern, like access to unsecured ropes, poisonous chemicals and rooftops, ensures that students spend their day in a physically safe space.
The Jed Foundation's work within schools has revealed these approaches are highly effective in fostering the cultural shift necessary to protect the mental health of teens and young adults.
The president's comments in the State of the Union address could not have come at a more critical moment. As schools are where young people spend the majority of their time, educators, staff and districts must act now and better support the mental health of their students as they contend with the new normal, and beyond.
John MacPhee is CEO of The Jed Foundation, a nonprofit that protects emotional health and prevents suicide for teens and young adults.
Support The 74's year-end campaign. Make a tax-exempt donation now.