Louisiana District Ravaged by Hurricane & COVID is Bouncing Back with Science
How Lafourche Parish School District used high-quality science curriculum to achieve academic success for its students after prolonged devastation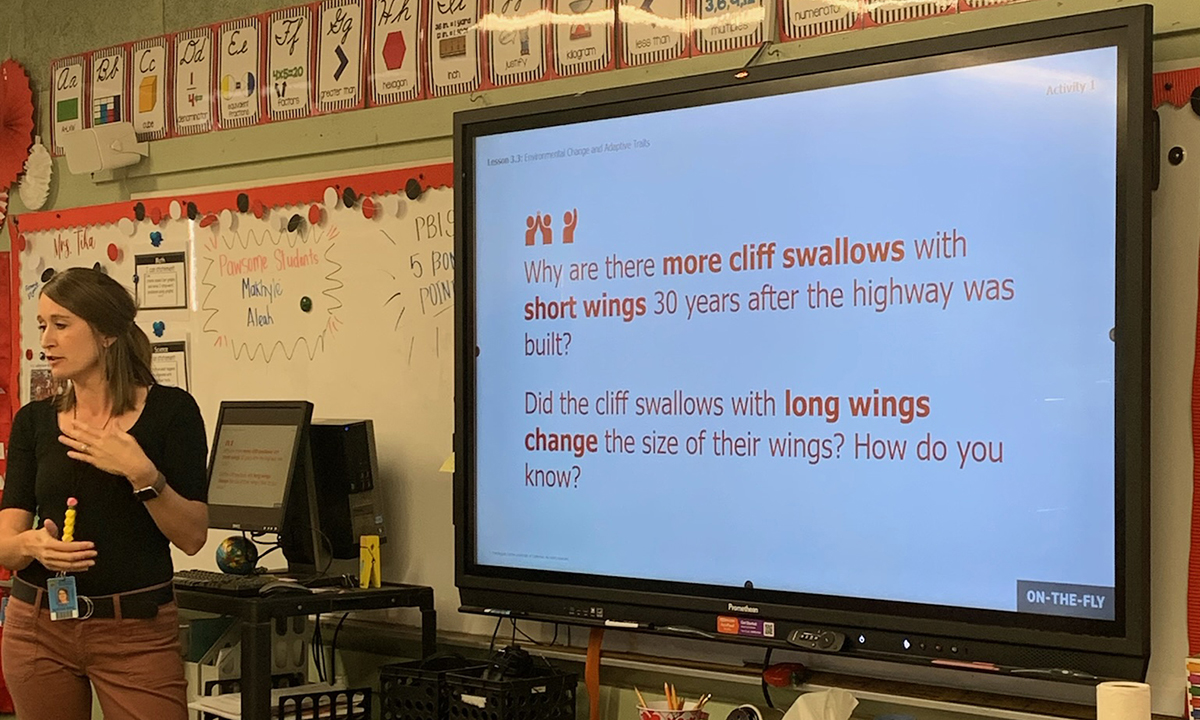 Get stories like these delivered straight to your inbox. Sign up for The 74 Newsletter
This is the second in a series of essays from a Knowledge Matters Campaign tour of school districts using high-quality science curriculum. In this piece, Ann Hodson, director of elementary schools for Lafourche Parish School District in Louisiana, celebrates how their investment in Amplify Science and the resolve of the bayou people helped their district emerge triumphant from back-to-back disasters. Follow the rest of the series and previous curriculum case studies here.
I was two months into my dream job as Lafourche Parish's director of elementary schools, ready to help lead our district back from COVID, when the second-most destructive hurricane in American history made landfall in south Louisiana. In one short week of 2021, Category 4 Hurricane Ida damaged nearly every one of our school buildings and wreaked havoc on the lives of our families. Our hopes for normalcy — that the pandemic was finally behind us — screeched to a halt.
Some of our schools were left completely unusable. How were we going to provide for the needs of our 12,000 students? Our superintendent insisted students needed to be brought back on campus sooner than later. By nothing short of a miracle, all students were back to school in eight weeks.
One year later, the Louisiana Department of Education selected Lafourche Parish Schools for the honor of a Models of Excellence Award for the district's commitment to high quality science instruction and maintaining student growth on the state assessments, despite disruptions from the pandemic and Hurricane Ida. A large celebration, "Making the Impossible Possible," was held at the local high school. State Superintendent of Education Cade Brumley presented our district with a banner marking our comeback. Finally, something to truly celebrate! It was a testament to the resolve of the bayou people. None of this could have been possible, however, had our district not gone through the extensive process four years ago of adopting Amplify Science, which "blends hands-on investigations, literacy-rich activities and interactive digital tools."
I was in my former role as a school principal when we implemented the high-quality curriculum. In that position, I experienced first-hand the dramatic change in students being far more engaged and excited about the opportunities they were given with Amplify Science. No more sit-and-get. Science was now about hands-on learning, experiments and problems to solve relevant to their lives.
When I met with parents, they talked about the topics in Amplify Science. There was a special excitement about the "floating train," part of a third grade unit on balancing forces. I couldn't help thinking to myself, "Wow, our students are so turned on, they're teaching their parents. We're developing future scientists here. We were engaging girls in science! Students, teachers and parents are all talking about science."
The implementation of Amplify was a pretty seamless one. Unlike with other newly adopted curriculums, we didn't get much or any pushback. Louisiana had adopted new science standards in 2017 and our teachers were looking for support. Amplify Science addressed the standards and our teachers felt it really gave them confidence with the new content. They loved that everything was all right there for them and embraced learning this new "phenomenon-based" approach. Any hesitation the teachers had about whether or not the kids could do it was overwhelmed by the kids' excitement.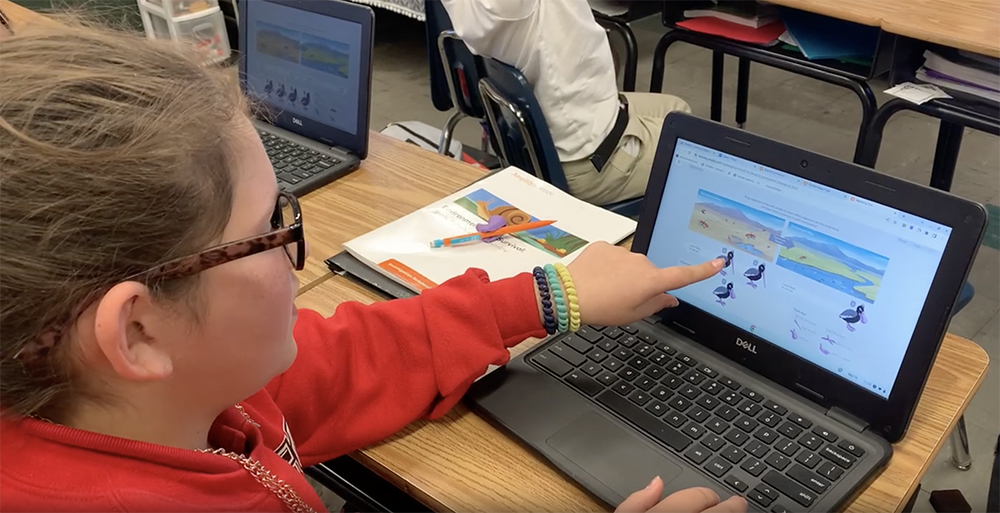 The Knowledge Matters team toured Lockport Upper Elementary when they visited this spring. As I accompanied our visitors into classrooms, I had a chance to see the instruction with fresh eyes, and I was excited by what I saw. Topics were rich. Third graders were reading to find evidence about environmental changes and adaptive traits. Fourth graders were exploring how sound travels. Fifth graders were building terrariums and making predictions about what would happen in them over the coming weeks. In each classroom, science came alive — and evidence was abundant of students growing their speaking, listening, reading and writing skills right alongside their science content knowledge. This was in stark contrast to the direct instruction of science concepts we had used in the past.
Educators told our visitors they were grateful to have a curriculum that provided in one place all the pieces they needed to be effective. They no longer had to spend hours gathering and researching and putting lessons together on their own. They could now spend their time perfecting their craft. They quickly realized that their students were actively engaged in lessons, they were having fun, they were thinking critically, they were reading and writing about science — they were truly learning. There was an overwhelming consensus among educators and families that this shift in science instruction was a welcome one.
What happened in those two days of the Knowledge Matters tour would give any educator the "frissons," a French word we use in south Louisiana when we get the chills. It was more than I ever expected — a few of us were even brought to tears. Perhaps best were the students' voices, saying things like, "Science is fun;" "It's like magic, but it's real;" "Science is my favorite subject."
Our journey is far from complete. There is still much work to be done here in Lafourche Parish Schools. But we know we have laid the groundwork for future success with the help of a high-quality science curriculum. None of this could be done without the dedication of our classroom teachers and support from our families and community. The biggest winners in all of this are our students, the single reason we exist. We are definitely in this to win it for them!
Get stories like these delivered straight to your inbox. Sign up for The 74 Newsletter