LAUSD's Test Scores Reveal Large Drops For Latino & Female Students
Parents & experts blame declines in Smarter Balanced reading and math test scores for Latino & female students to lack of support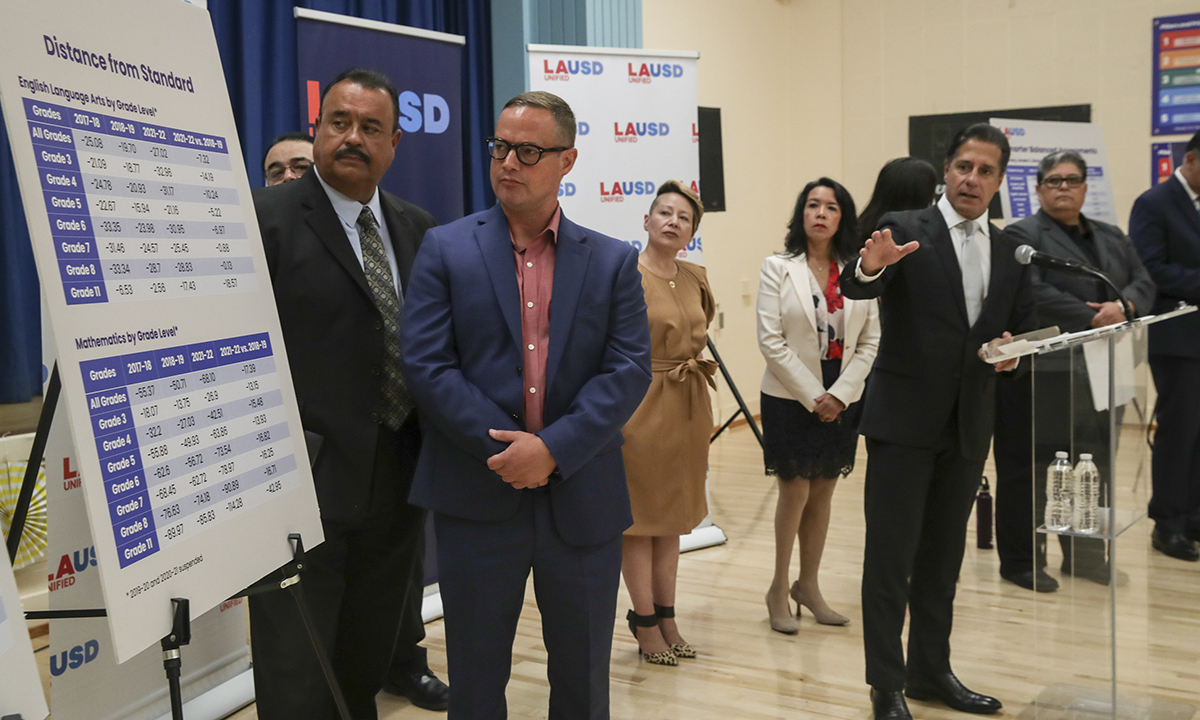 Get stories like these delivered straight to your inbox. Sign up for The 74 Newsletter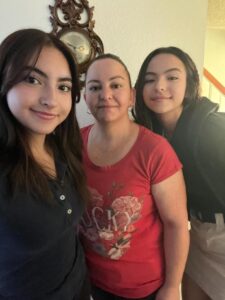 As remote learning in the Los Angeles Unified School District ended in spring 2021, Liliana Madrid discovered her daughters were struggling with their math and science classes.
As a Spanish-speaking parent, Madrid had difficulty navigating prolonged online learning and finding the best ways to support her daughters Alexa Godoy and Itzel.
"They're dealing with anxiety and their own personal problems that won't allow them to better prepare for tests," Madrid told The 74.
Alexa Godoy and Itzel's experiences are two of many LAUSD students, for whom the COVID-19 disparities for Latino families and the lack of acceptance for female students in STEM contributed to inequitable declines in state test scores, advocates believe.
In the spring of 2022, California students in grades three through eight and eleven took the Smarter Balanced Assessments, an online English Language Arts and Mathematics test designed to measure students' college and career readiness.
LAUSD students who passed ELA declined from 43.93% in the 2018-19 school year to 41.67% – a 2.26 percentage point decrease. Mathematics declined from 33.5% to 28.47% – a 5.03 percentage point decrease.
The greatest decline was observed in female students – a 2.76 percentage point decrease in ELA and 6.16 percentage point decrease in mathematics; and Latino students – a 2.71 percentage point decrease in ELA and 5.4 percentage point decrease in mathematics.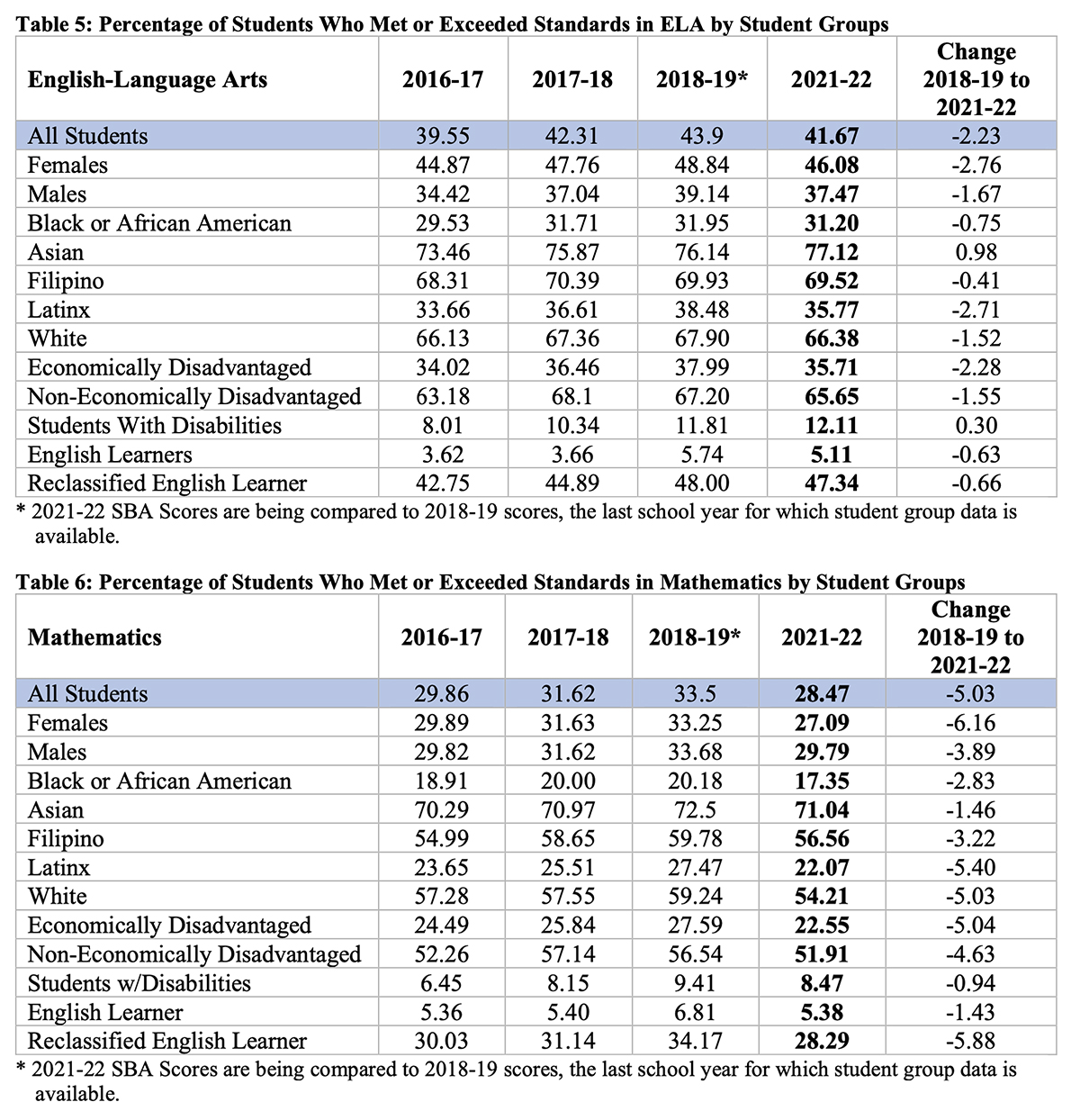 Young girls studying STEM need more support, one expert said.
"One of the challenges all women and young girls interested in math and science face is that we're not always given the confidence that those are spaces for us and that those are areas we can excel in," said Ana Teresa Dahan, managing director at GPSN, noting young girls had been trending ahead in STEM pre-pandemic.
Dahan said in an interview, "when you have an online schooling system for 18 months, you take away that competence and support." Funding STEM summer programs for female students could help close the gap.
Dahan also said the isolating nature of online learning and the lack of in-person socialization took a toll on young girls.
"I think there's been plenty said about what social media does to young girls. It's the best version of ourselves and everyone curates what they want out there," Dahan said. "If for 18 months your entire school experience was having to deal with an online world that isn't real while feeling isolated at home and going through whatever you're going through by yourself, that would shake anyone's confidence."
Madrid said this was the emotional impact online learning had on her daughters.
"I see the lack of motivation, I see less socializing, and I think it has to do with these pandemic experiences," Madrid said. "It's not just studying, not just reading and not just doing math. We forget about their emotions and they need classes or programs to help them understand how to express them."
Alicia Montgomery, the chief executive officer at the Center for Powerful Public Schools, believes home visits to Latino families will help LAUSD connect with those students.
"It's important for all educators to take individual responsibility when it comes to making sure that all families and students feel welcomed and appreciated and connected at school," Montgomery said. "It's very important and a great strategy for LAUSD to do because it sends the message that they care."
Madrid agreed with Montgomery, noting that language barriers often create a rift between Latino parents and their children's school.
"There should be more programs to help Latino students because it falls back on parents that don't understand the language and don't always have an equal education to help them," Madrid said.
Get stories like these delivered straight to your inbox. Sign up for The 74 Newsletter