Los Angeles Schools Have a College Enrollment Problem — But There Are Solutions
LAUSD has faced a stagnant college enrollment rate for years. Now organizations are rallying to confront the issue & help more students make the leap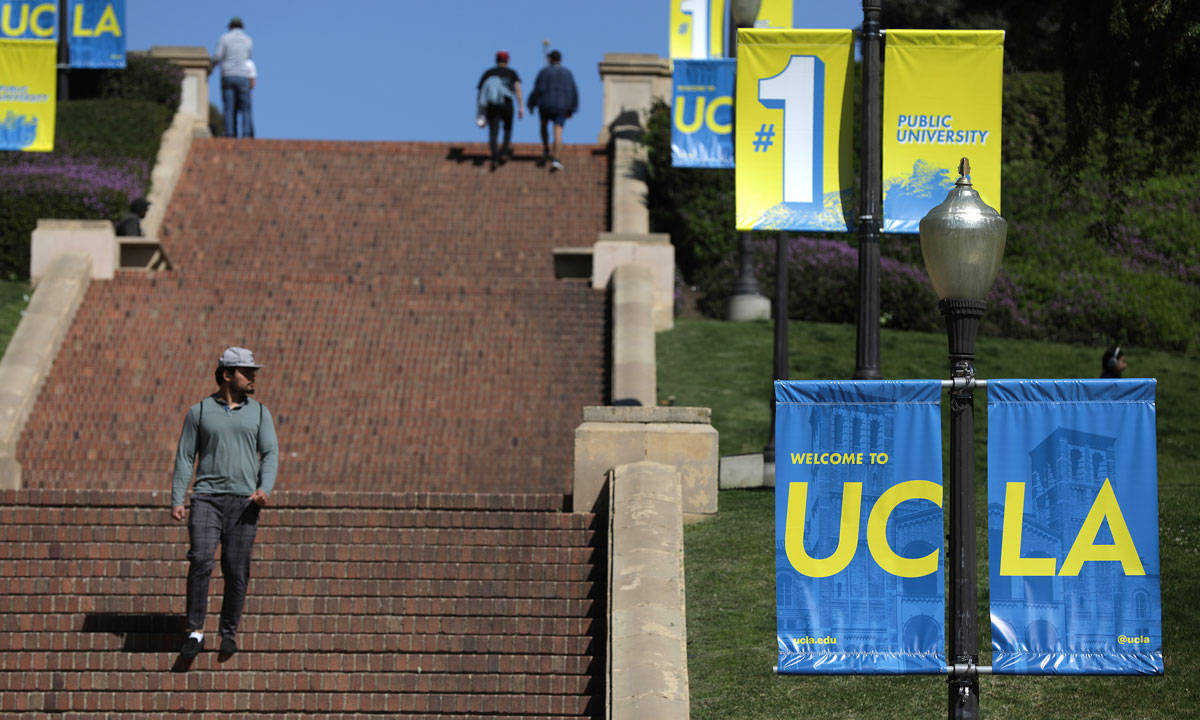 Support The 74's year-end campaign. Make a tax-exempt donation now.
For years, L.A. Unified has struggled to increase its college enrollment rate for high school graduates, which has hovered around 60%.
Now, three organizations are working with students in LAUSD high schools to increase the district's college enrollment, with strategies such as helping students write college essays, hear from professionals, and be mentored through high school into college.
Despite a 2.5% increase between the 2016-2017 and 2017-2018 school years, LAUSD had just a .1% increase change in students attending four-year colleges between the 2018-2019 and 2019-2020 academic year.
LAUSD college counselors are faced with a daunting task – letting students know about their post-graduate options and helping them get there. An obstacle they face, said college counselor Tricia Bryan, is ensuring students are aware of how to reach their goals.
"I would like to see a little bit more support in the alignment between career and college so that students have a better understanding of what their pathways can possibly be," said Bryan, the only counselor at John Marshall High School.
"Usually students will say, I want to go to a good college or get a good job, but they don't really know what the pathways are for that."
College Path LA brings in volunteers to assist Bryan to help with applying to college. Roughly half of John Marshall High School students attend a four-year college while the other half attend junior college, she said.
A key element of College Path LA is essay writing. Mentors help students with their essays while also providing guidance beyond the college process, often checking in on students as they attend college.
Because John Marshall High School is located in the heart of Los Angeles, a city full of writers, lawyers, and other professions, College Path LA utilizes these people as a source for students.
Research conducted by UCLA and Claremont Graduate Institute found only 25% of those LAUSD students graduated within six years.
LAUSD A-G Intervention and Support provides resources for the college application process, focusing on those who need additional intervention to complete the A-G requirements, which allow students to apply to California State Universities and UC schools. More than half of the students in the program reported learning about college majors, academic requirements for college admission, and financial information.
UCLA EAOP, "expands postsecondary education opportunities for California's educationally disadvantaged students," working to take students beyond the minimum requirements for college admission, with 72% enrolling in 4-year institutions.
But UCLA EAOP officials say there is still value in attaining a community college degree.
"What many families still don't know is that their son or daughter can attend a community college for free for two years after graduation," said Hugo Cristales, a first-generation college graduate and associate director of UCLA EAOP.
The organizations – College Path LA, LAUSD A-G Intervention and Support, and UCLA EAOP – differ in their methodologies and missions, but have the shared goal of ensuring LAUSD high school students are ready to apply to college and get the assistance they need. 
This article is part of a collaboration between The 74 and the USC Annenberg School for Communication and Journalism.
Support The 74's year-end campaign. Make a tax-exempt donation now.