Los Angeles Pays a Steep Price for Labor Peace. Will the War Continue Anyway?
By agreeing to a 21% teacher pay hike over 3 years, Superintendent Alberto Carvalho & the district board reset the market for public school employees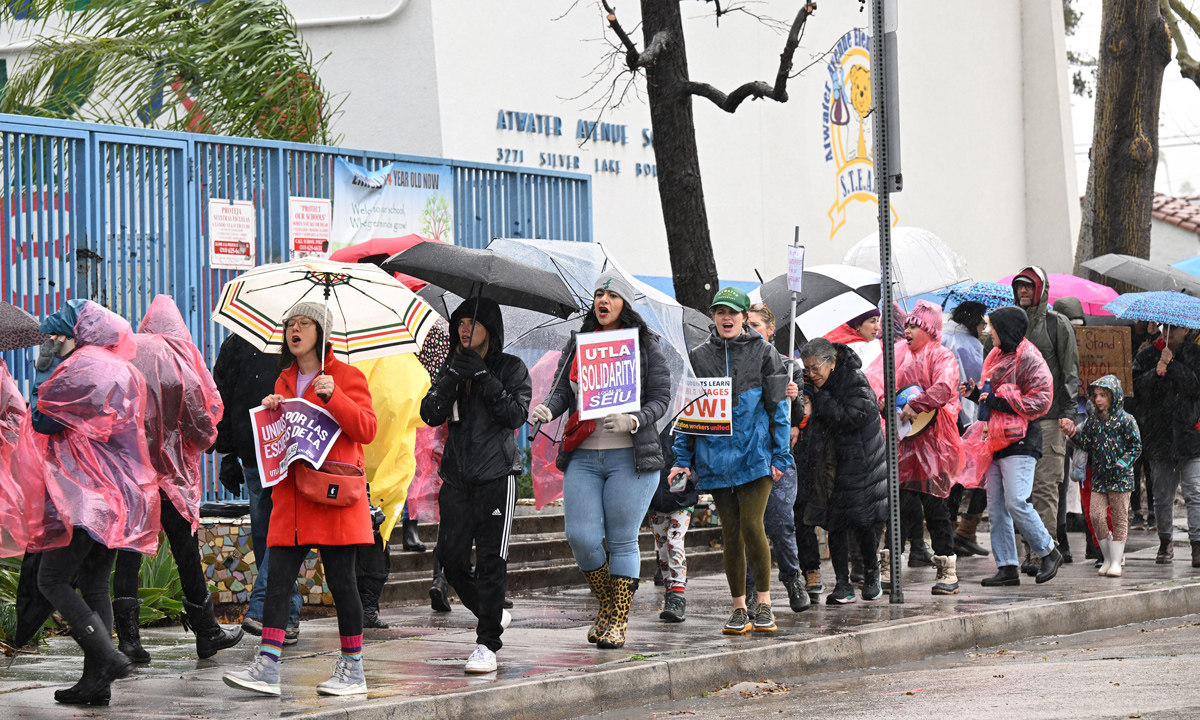 Support The 74's year-end campaign. Make a tax-exempt donation now.
Los Angeles teachers have much to cheer about. Less than a month after the district's school support workers received a contract with 30% salary increases, United Teachers Los Angeles came away with a mammoth deal of its own.
On April 13, the district made what it called a "historic offer" of 19% in pay hikes over three years. The union promptly rejected it as inadequate but five days later accepted what it called a "groundbreaking" agreement with increases of 21%.
By January 2025, it will bring the average Los Angeles teacher salary to an estimated $106,000 a year.
The post-deal reactions from the district and the union were a contrast in styles.
"Proud of what we can do with our labor partners when we negotiate in good faith and come to an agreement that serves our hardworking employees as well as our students and families," tweeted Los Angeles Unified School District Superintendent Alberto Carvalho.
"While Carvalho and the district spent the past year ignoring and undermining educators, students and parents, UTLA members fought for a fair contract that meets the urgent needs of today and builds a strong foundation for public schools," read the union statement.
Carvalho is sanguine about the district's ability to bankroll these deals. "The state has provided two back-to-back, very solid budget years with a cost-of-living adjustment that allowed us to compose these offers," he said. Nevertheless, he made a trip to Sacramento earlier this month to lobby for more school funding.
It has been widely reported that the district has $5 billion in reserves, which, for a total budget of $14.2 billion, is excessive. Less widely reported is that half of the reserve is already committed or is one-time federal COVID relief money. The district has yet to release data on the total cost of the new contracts.
Los Angeles also has 35,000 fewer students than it did two years ago, and the district forecasts the loss of another 121,000 by 2030. Since state funding is based on enrollment, that is going to make it difficult to sustain the district's spending levels.
Carvalho may think he bought himself at least a year of labor peace, as the support employees' contract expires in June 2024 and the teachers' contract in June 2025. But the unions don't seem eager to beat their swords into plowshares.
"We still have a long way to go," said SEIU Local 99 steward Jennifer Torres. "This is the foundation."
"We have maximum power right now, and it's going to keep evolving from this point on even further," said teachers union Secretary Arlene Inouye.
So did Carvalho get "schooled" by the unions, as Politico believes, or — to further the metaphor — is he planning to "graduate"?
Carvalho is flashy and at ease in front of the camera. He has often been rumored as a candidate for higher office, and if he has any aspirations in California, he must at least hold the public employees unions at bay. It wouldn't surprise me at all if Carvalho is somewhere else when the district's bills come due.
The implications for Los Angeles are only part of the picture, since other teachers unions may now see the last few months as a model to follow.
The Oakland Education Association is currently holding a strike vote, which would be an "unfair labor practices" walkout similar to the one that shuttered Los Angeles schools for three days last month. The state labor board has still yet to determine whether that strike was legal, and a faction with the Oakland union is planning a wildcat strike if the authorization vote fails.
Intentionally or not, Carvalho and the Los Angeles school board have reset the market for public school employees. But if the enrollment figures are any indication, parents will continue to take their business elsewhere.
Mike Antonucci's Union Report appears most Wednesdays; see the full archive.
Support The 74's year-end campaign. Make a tax-exempt donation now.