Long: To Improve Our World, Social Justice Must Be at the Heart of What We Teach. We're Building a School in Washington to Do Just That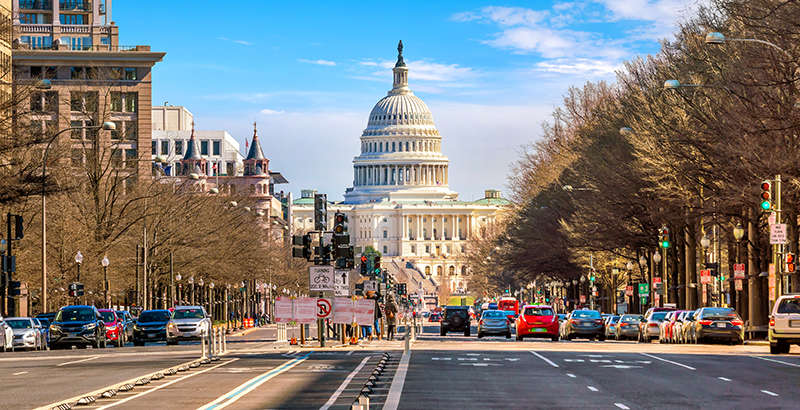 For the nearly 15 years I've spent as an educator, I imagined a school where students excelled because their hearts and minds were engaged in and intertwined with the work; where students thrived because they found a direct connection among what they learned, their sense of identity and their world; and where students graduated ready to pursue justice with and within their local communities. Then I stopped imagining and created it.
This August, the Social Justice School — led by myself and a team of equity-centered, anti-racist educators — will open to fifth- and sixth-graders in the District of Columbia. Our school, which will eventually grow to serve students in grades 5 through 8, will bring communities together across race, ethnicity, socioeconomic background and home language and equip them with the tools needed to change our world. And because we are a charter school, we can serve students in every part of D.C., across every ward.
We designed our school hand in hand with our community — not for them — over several years. In more than 100 "empathy" interviews, parents, students and community members shared their hopes and dreams for what their middle school could be. Students also had rich opportunities to experience 12 weeks of courses about topics like the school-to-prison pipeline and mass incarceration through our Freedom Academy, where we piloted our academic model.
This experience was eye-opening. Our team of educators started with a vision, but it was the community that added the depth. Schools too often limit social justice learning to policy discussions or civics class (if they even teach civics), and in turn, students look to protests as the sole method to enact change.
Young people have the power to become designers of a more just world if they are equipped with the tools and the space to do so. They can imagine systems and ideas that have never before existed, envision solutions to problems that haven't fully surfaced.
The scholars at Social Justice School will work with an adviser and cohort of 10 students to discover peer relationships and mentorships in a setting that dives deep into the issues that matter to young people. Scholars will explore real-world topics specific to D.C. by going on civil rights trips and participating in community-centered projects. Change happens when thinking changes, so students will be immersed in new ways to think critically and use technology — from 3-D printers and film to podcasts and new technologies — to ensure that as our world changes, so do our problem-solving skills.
Our school will grow to serve and develop 300 scholar-activists. But we can't serve every student. Schools across the country have the power to set up young people to make change in their communities. But to do so, educators must have the flexibility to embed thought-provoking social justice discussions and practices into daily activities. Districts must also provide the autonomy for leaders to make such learning a priority.
For many students, it is literally a matter of life and death. The factory model of education that I experienced growing up as a black kid in the District of Columbia failed too many of my close friends lost to the streets or the criminal justice system. My mission, as an educator and an active member of my community, is to change that by helping young people see who they are and what they want in this world. I am also driven by fatherhood. One of the first empathy interviews I conducted was with my wife, Aliesha, who was pregnant with our daughter Honor. She inspired this school.
With a social-justice-focused lens, our young people can achieve academically, see their place in our society and push that society to be more inclusive. We desperately need their leadership. When students graduate from the Social Justice School, they will be academically prepared for high school. Equally important, they will be able to state: "I am an advocate of social justice and have the skills to interrupt systems of oppression."
Myron Long is executive director and founder of the Social Justice School, a charter school opening in Washington, D.C., in fall 2020.
Support The 74's year-end campaign. Make a tax-exempt donation now.