Long Struggle Against Teacher Sex Abuse in Spotlight After Investigation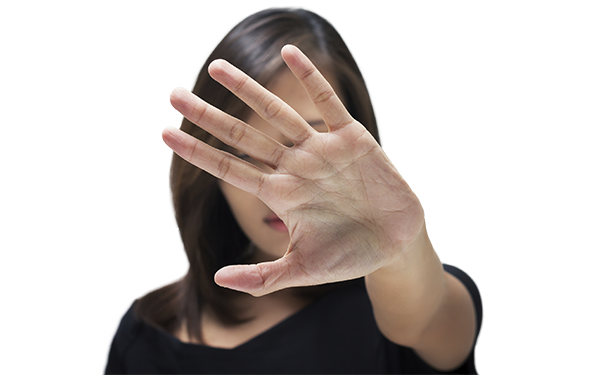 It's not that Terri Miller thought getting Joseph Peterson out of the classroom would be easy, but she never thought it would take more than a decade.
It was 1983 and Miller had just moved to a small Nevada town when Peterson's wife revealed during their aerobics class that she was leaving her husband, a high school teacher and coach. The reason: she had found him in bed with one of his students.
"It was shocking," Miller said. "I knew that my children would one day go to the high school."
She thought a quick call to the school's principal relaying the woman's story would be enough to get the teacher removed. But without a victim coming forward, the administrator told her there was nothing he could do.
The obstacles in her way kept piling up. The bus driver who made three reports about seeing
Peterson inappropriately touching female students
on the bus was fired. While Peterson was stripped of his coaching duties, rumors about his behavior continued to circulate throughout the community.
But when he decided to run for school board in 1994, Miller intensified her investigation. She pumped her daughter for information that would lead her to his former or current students. Finally she had enough stories of his abuse to hand over to authorities, leading to his arrest and conviction on sexual assault charges. He was
paroled after serving 16 years
of a life sentence.
As an activist and president of Stop Educator Sexual Abuse Misconduct & Exploitation
— a group formed in upstate New York nearly 20 years ago — Miller has been on the frontlines of the fight against teacher sexual misconduct for more than three decades. Her efforts were thrust into the spotlight last week when USA Today
cited her
in a damning investigation into states' failure to keep tabs on teachers who have been disciplined for misconduct, including sexual abuse allegations.
Miller said she is optimistic that the attention brought by the
Feb. 14 nationwide investigation
will prompt lawmakers to take more action to curb educator sexual abuse.
"We never give up hope," Miller said. "I think there is momentum."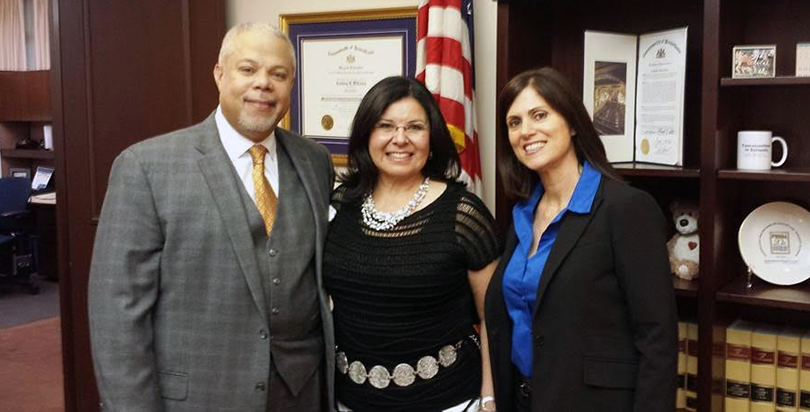 The fight against educator misconduct reached a milestone in December when President Barack Obama signed the Every Student Succeeds Act, which includes a provision banning the practice of school districts recommending educators accused of sexual misconduct to teach in other communities. The much-bemoaned practice is known as passing the trash.
The amendment, crafted during the conference period of the No Child Left Behind Act rewrite, requires K-12 school districts to prohibit staffers from helping any school employee or contractor who they believe engaged in sexual misconduct with a minor or student to get a new job beyond passing on any administrative or personnel files.
After more than two decades of fighting educator sexual misconduct, Miller is reveling in the victory.
"Twenty years later, finally, we have made a great breakthrough," Miller said. "It's a huge protection."
The federal law is also a hard-won victory for U.S. Sen. Pat Toomey, R-Pa and other lawmakers who have been working for years to enact legislation to thwart teachers who are known or suspected child molesters from moving from school district to school district.
In October 2013, the U.S. House of Representatives passed a bill mandating that public schools that receive federal funds perform criminal background checks on school workers who supervise students and prohibited schools from hiring anyone convicted of molesting a minor.
Toomey and Sen. Joe Manchin, D-W.Va., proposed similar legislation in the Senate but faced pushback from Republicans, who saw it as federal overreach, and teachers unions, who favored a similar amendment proposed by senators Sheldon Whitehouse, D-R.I., and Lamar Alexander, R-TN, because it was less rigid.
In the end, Congress agreed to include a provision in the Every Student Succeeds Act that banned passing the trash but stopped short of mandatory criminal background checks for all school employees.
Before ESSA passed, only three states — Oregon, Missouri and Pennsylvania — had passed legislation explicitly banning the practice of "pass the trash."
"It is hard to imagine that this appalling practice ever occurs — much less occurs so frequently as to have its own moniker, 'passing the trash.' Congress's ban is long overdue," Toomey said in a statement announcing the law. " This is a victory for children in Pennsylvania and across the country."
Michael Rinaldi, an assistant principal in Stamford, Connecticut, started working with S.E.S.A.M.E. to advocate for a law banning pass the trash in his state earlier this year when he learned that a teacher had been accused of touching the breast of a student, sending inappropriate texts to another and then locking himself in a classroom with a third.
Instead of firing the teacher outright in 2012, the school district
struck a deal
to place him on administrative leave with pay and benefits until he resigned in the summer of 2013. The superintendent and school board signed a letter of recommendation, the Stamford Advocate reported.
"I was flabbergasted," said Rinaldi, an assistant principal at Rippowam Middle School. "I could not believe that stuff like this happened."
Reliable numbers of teacher sexual misconduct are hard to come by. A
2004 review of data
from the American Association of University Women (AAUW) found that around 6.7 percent of kids report some form of physical educator sexual misconduct between kindergarten and 12th grade — though the data source has
come under some scrutiny
.
If the definition of sexual misconduct is expanded to verbal or visual actions including showing a student pornography or masturbating in front of a youngster, that number rises to 9.6 percent.
Last year, more than 780 school employees were accused, convicted or sentenced for having an inappropriate relationship with a student, according to Terry Abbott, former chief of staff in the U.S. Department of Education and co-founder of Drive West Communications in Houston . Abbott catalogues instances of teacher sexual misconduct from news reports because he thinks the issue deserves attention.
"We don't know a lot," said Charol Shakeshaft, an education professor at Virginia Commonwealth University who has studied teacher sexual misconduct. "For whatever reason, the United States government collects data on reindeer in Alaska but not on teacher sex abuse."
Research suggests that predators are more likely to be male while the victims are more likely to be female though either gender can be a victim or predator. Female students of color are the most likely to be targeted, Shakeshaft said.
But the effects of educator sex abuse cross gender boundaries—an issue advocates often liken to the Catholic Church priest sex scandal.
"If a child experiences a person that they trust and that they hold in high esteem and that person violates them, it's a heinous crime," said John Seryak, the S.E.S.A.M.E. vice president whose wife was the victim of educator sexual abuse.
"To experience that betrayal, it does something to the human brain."
Helping victims become advocates
S.E.S.A.M.E was founded in 1996 in upstate New York by Mary Ann Werner and her husband as a support group after they learned two of their children had been sexually abused by an educator. The next year, Werner asked Miller to speak at a conference she was attending after reading about her work in Nevada to get Peterson fired.
Soon after, Werner started referring victims of teachers sex abuse to Miller to help them navigate school systems to lodge complaints, file lawsuits or advocate for new laws in their state legislatures.
"Eventually (they) get to the advocacy stage of healing," Miller said of people who seek S.E.S.A.M.E's help. "When people reached that stage and they wanted to do something about it, that's when Mary Ann would send them to me."
Miller, said often the first step is to help victims understand that what happened to them is not their fault.
"They will call to tell me about their experience. They don't even realize they are still taking a lot of the blame onto themselves," she said. "I try to help them reframe that."
About 12 years ago, Jim Shoemaker was one of those who called.
He was driving home from work in North Carolina, worrying about his 16-year-old daughter. His wife had just found intimate letters between the high school sophomore and her 27-year-old band teacher. He worried about her health, wondered whether she was pregnant and what he should do next.
"What's happened to our world?" he asked himself.
Soon after, he saw Miller talking about educator sex abuse on "The John Walsh Show" and Shoemaker thought she "gets it." With Miller's help, Shoemaker and his wife fought for an investigation into the band teacher and later criminal charges and a lawsuit for damages — a process that took years before reaching a settlement agreement and eventual conviction for the sexual misconduct.
Efforts to halt teacher sexual abuse are far from over. Like Toomey, the Pennsylvania senator, S.E.S.A.M.E. advocates are turning their attention to championing legislation requiring comprehensive background checks for all school employees. Additionally, the group hopes to get more records released from school districts and teachers unions on educators who have been accused of sexual misconduct but continue to work in schools.
"We still have work to do," said Miller. "We have a very large pool of mobile molesters."
And some of the people who Miller has helped have already become advocates to help others in their region navigate the system — like Jim Shoemaker. Now, when a North Carolina family seeks S.E.S.A.M.E's help, Miller refers them to him.
"Ever since she helped us," Shoemaker said, "we felt we needed to give back."
Get stories like these delivered straight to your inbox. Sign up for The 74 Newsletter