Litow: Revised Perkins Act Is Key to Getting Great Technical Programs Like P-TECH to More Needy Kids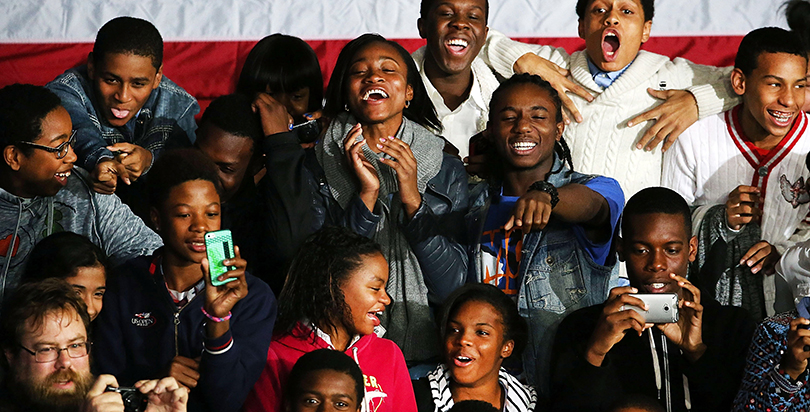 Updated April 10
The inability of many Americans to get out of poverty and earn a middle-class wage, and the gap between the 21st-century labor market and job seekers' skills, are two of the most critical challenges facing our country. These will not be overcome by finger-pointing or overheated rhetoric. To understand and address the size, scope, and specifics of income inequality and the skills crisis, we must examine the facts.
In 1970, when it was still possible to earn a middle-class income with only a high school education, just 6 percent of low-income 24-year-olds had a college degree. That number has improved since then, but only by 3 percentage points. This means that fewer than one in 10 low-income young Americans hold a college degree. Why is this a problem? Because labor market needs have outdistanced the qualifications of most young people by a staggering amount.
Since 2008 — even after a slow start because of the recession — American employers have created more than 10 million new jobs. Yet tens of thousands of them remain unfilled, while unemployment among low-income Americans has soared. How can this be happening? Because 99 percent of those new jobs require a postsecondary degree or certification, and while high school graduation and college attendance among low-income students have improved over the past 25 years, college completion has not. Even when allowing for extra time, there remains a huge gap between the number of low-income students who begin college and those who complete their degrees.
The disheartening fact is that only about one in 10 students from low-income families earns a degree from a two-year public college even after three years. These young people then attempt to enter the new-collar information economy workforce lacking the necessary credentials. They are clearly very far from being college- and career-ready.
That trend could change, thanks to an innovative public education program that seamlessly integrates high school, college, and workplace learning to give young people from all backgrounds the training, guidance, and opportunities they need to succeed. But we need to bring it to scale to see the broad benefit.
Designed by IBM in close partnership with education and government leaders in New York City, the P-TECH grades 9 to 14 school model launched in 2011 and now includes 60 schools in six states and Australia. As the first school in this growing network approaches its "first graduation" milestone with a class of nearly 100, 35 percent of its students will have earned both their high school diplomas and associate degrees one or two years earlier than planned (nationwide, the average graduation rate for students who enroll at at two-year public colleges is around 20 percent). Second and third cohorts are on track to increase that percentage. Meanwhile, another 20 percent of P-TECH students in the initial class have completed more than 36 college credits and are on track to graduate by the end of the summer.
This all means that 55 percent of the first class will likely graduate this year with both a high school diploma and a two-year associate's degree, and by next year, P-TECH anticipates a completion rate of close to 65 percent for that initial cohort.
Students at P-TECH's flagship school are 100 percent children of color, with most free lunch eligible. But by taking college courses as early as 10th grade and progressing at their own pace through a blend of rigorous academics and critical workplace skills — aided by trained IBM mentors and industry internships — students like Bryann Sandy and Oscar Tedilla have been able to complete their "six-year" programs in just three and a half years and earn full scholarships to elite universities: Bryann at Georgetown, Oscar at Cornell. Graduates David Calliste and Gabriel Rosa sped through P-TECH in four years and now work for IBM. And P-TECH graduates Leslieann John and Janiel Richards, who are pursuing their four-year college degrees while working at IBM, shared their stories at a White House education gathering last month with Chancellor Angela Merkel of Germany.
The White House event was critical in raising awareness of the need for bipartisan support for passage of a revised Carl D. Perkins Vocational and Technical Education Act, which is essential to the growth of schools like P-TECH and a key to ensuring that such programs are the new standard for American public education, not the exception for some.
Currently, the Perkins Act distributes more than $1 billion annually on a per capita basis. Needed are new and more relevant performance incentives linked to a program's success in connecting technical education specifically to high-wage, new-collar careers. With federal funding incentives for core elements of programming similar to those evident in P-TECH schools, we might see dramatic growth in the number of such schools — with accompanying dramatic increases in our young people's chances for success in college and career, and a reduction in funds often wasted on remediation. This would help address income inequality and close the skills gap while spurring the U.S. economy.
America's economic growth and stability depend on our ability to address the root causes of our current skills crisis. Given support and opportunity, America's young people can accomplish anything. They are hungry for success and willing to work hard to achieve it. The only question remaining for us is whether we will work together to give them that chance.
Stanley S. Litow leads corporate citizenship and corporate affairs at IBM. Prior to joining IBM, Mr. Litow was deputy chancellor of the New York City Schools.
---
---
Get stories like these delivered straight to your inbox. Sign up for The 74 Newsletter