Like a Prayer: Madonna Donates $100,000 to Help Detroit Charter School Move From Church Basement Into a Building of Its Own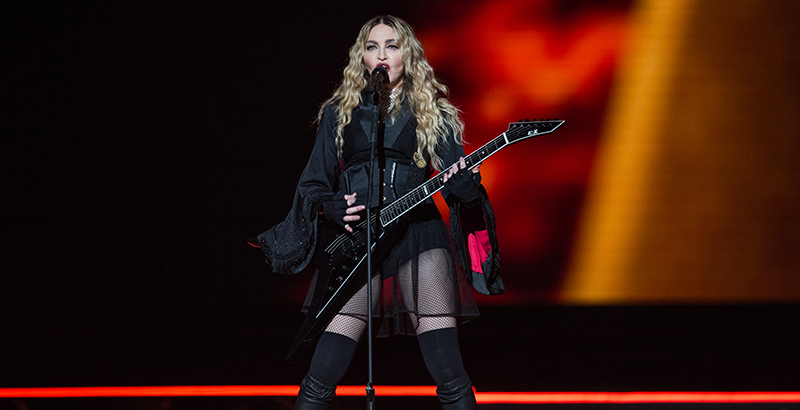 This article is one in a series at The 74 that profiles the heroes, victories, success stories, and random acts of kindness found at schools all across America. Read more of our recent inspiring profiles at The74Million.org/series/inspiring.
The Material Girl is making it easier for Detroit elementary school students to live in a material world.
Madonna is pledging $100,000 to help the charter school in a low-income neighborhood move out of a church basement and into an abandoned public school building the school hopes to rehab. She's encouraging her fans to donate to the school's $2 million capital campaign and says she'll match their donations through her Ray of Light Foundation.
"Detroit has such a special place in my heart. Kids in Detroit deserve access to great schools and I am happy to do my part to give them one," Madonna said in a statement, the Detroit Free Press reported.

The Detroit Prep charter school was founded in 2016 to offer a safe environment to diverse learners in kindergarten through third grade. School leaders are seeking to add a grade each year and purchased the former Joyce Elementary School to renovate into what they call their "forever home." The school has been running campaigns on Facebook, seeking corporate donors, offering naming rights to classrooms, and selling candles and sweatshirts as part of their fundraising efforts.
Students and school officials exploded with thanks.
"Madonna turned this rainy day into one of the brightest we've ever had<," school officials wrote on Facebook. "We are so unbelievably grateful!"
"Detroit has such a special place in my heart" – – MADONNA pledges $$$ to Detroit school https://t.co/Jsm94rnfqS

— Madonna Bible (@MadonnaBible) November 1, 2018
In a scene shot by WDIV-TV news, 10 impossibly cute kids thanked Madonna, then burst into dance.
Great story coming up on @Local4News at 6. Why @Madonna is pledging $100k to a Detroit charter school – as long as you help too. @DetroitPrep2016 pic.twitter.com/IunEPPGFbF

— Nick Monacelli (@nickmonacelli) November 1, 2018
Detroit Prep is the sister school to Detroit Achievement Academy, which Madonna has supported financially since 2014. Just two years after the academy was founded, its students were among the highest-performing in both Detroit and the nation, according to the foundation. Both schools focus on "holistic learning," including exploration, inclusion, and the arts.
Detroit Achievement Academy is bringing education to the children of Detroit!Help me get them a building of their own!http://t.co/P86By4VmPC

— Madonna (@Madonna) January 25, 2015

"Without Madonna's support in the past, our schools would truly not be here today and would not be delivering the incredible results for students that we are now. I can't begin to fully express the impact she's had on hundreds of students and families and on the education landscape in Detroit as a whole," said Kyle Smitely, co-founder and executive director of Detroit Prep, told ClickonDetroit.com.
Support The 74's year-end campaign. Make a tax-exempt donation now.