Lewis: How New Orleans's Unique School System Is Working for Our Students, Families & Neighborhoods and Reclaiming the Future for Our City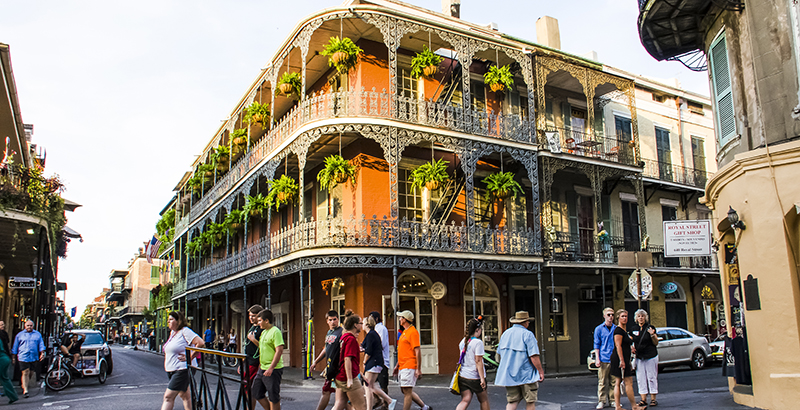 Correction appended Jan. 25
Sixteen years ago, the state of Louisiana took radical steps to push New Orleans schools to better serve children and families in the Crescent City. The move was controversial, but it paid off — and it proved to be critically important two years later, in the aftermath of Hurricane Katrina. It provided our leaders with an extraordinary, though daunting, opportunity to reinvent public education in the city. And we did just that. The result was fast-moving change that has had historic benefits for many students who had struggled in the broken system of the past.
As we celebrate National School Choice Week, I want to recognize the hard work that our community has done to improve our schools. And I want to look forward a bit. As a system that is neither decentralized nor completely centralized, we have the most unusual management structure of any school district in America. It is an approach that is working for our students, families, and neighborhoods.
New Orleans has ushered in a new era of education, one that embraces the flexibility for each school to determine its path when it comes to hiring teachers, choosing curriculum, and establishing school culture, while also insisting that schools be accountable for improving student outcomes.
The numbers speak for themselves: Our high school graduation rate is 73 percent, compared with 54 percent in 2004. And just 11 percent of our students attend the lowest-performing schools in the city, compared with 62 percent when the storm hit. We know our work is far from finished, but these numbers show that thousands more New Orleans students are thriving.
Getting here was a truly Herculean task that wasn't always pretty or easy, and I am certain there will be many more challenging moments down the road as we continue to focus on creating a district where every school provides an excellent option for families.
Now, control of our schools is back in local hands. This summer, the state turned the city's schools over to the locally elected Orleans Parish School Board for the first time since 2005. We are a portfolio district, where schools have flexibility and autonomy coupled with accountability to the voters through an elected school board.
And though our school leaders are empowered to make many of their own decisions, our unique structure allows us to create systemwide policies, so we can better serve children and families. For example, we learned that the open enrollment policy made it difficult for children to attend neighborhood schools, since students from across the city were eligible for enrollment at those campuses. After hearing from our families, we now give preference to those who live close by. We also now limit bus rides to 90 minutes, after hearing that some children had been spending two hours or more to get to their chosen school.
In addition, our unique system means, in certain instances, that individual schools have the power of a fully centralized district. That means we can pay for specialized student support services instead of making each school shoulder the full cost, and we can bring education advocates from across the city together around common goals. What's more, when parents want to voice concerns, they no longer have to travel to Baton Rouge to talk with the schools' governing body. We are right here, down the road.
Although our focus is on serving our own students here in New Orleans, the progress we're making has national importance. As a member of Chiefs for Change, a network of bold and innovative district and state education chiefs serving more than 7 million students, I know that the nation is closely following what's happening here. A growing number of cities are working to structure their systems in ways that benefit all children, offering not just choice but quality choice. It's a high bar — but we're getting closer.
Our schools in New Orleans are serving students better than ever before, but we must keep moving forward, even when it gets tough. As I said in my new year's letter to our community, together, we have done important work to rebuild our district. Now, there's only one way to go: forward.
Henderson Lewis Jr., Ph.D., is superintendent of New Orleans schools and a member of Chiefs for Change, a bipartisan network of state and district education leaders.
Correction: New Orleans's high school graduation rate was 54 percent in 2004.
Get stories like these delivered straight to your inbox. Sign up for The 74 Newsletter