Let's Not Forget Native American Students When Speaking Up for Underserved Students of Color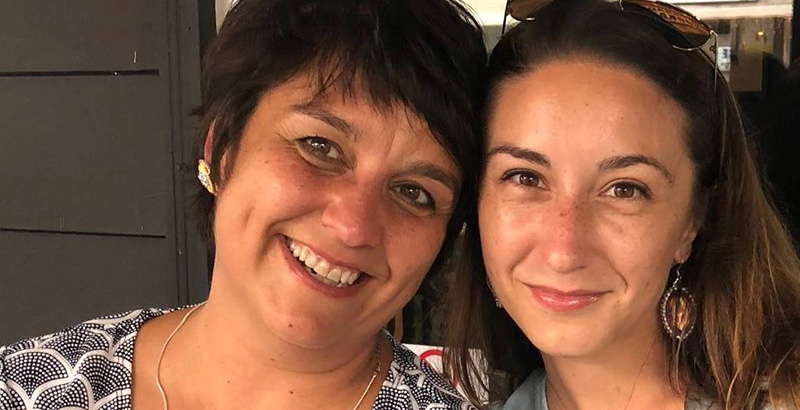 The history of Indiana's beginning typically doesn't include what author Roxanne Dunbar-Ortiz details in her book An Indigenous Peoples' History of the United States.
She explains how Shawnee brothers, Tecumseh and Tenskwatawa, "forged a pan-Indigenous framework made more potent by combining Indigenous spirituality and politics while respecting the particular religions and languages of each nation." This created fear in the hearts of the colonist squatters.
In response, "in 1809, Indiana's territorial governor, William Henry Harrison, badgered and bribed a few destitute Delaware, Miami, and Potawatomi to sign the Treaty of Fort Wayne." This is how the land in what is now southern Indiana was acquired, but that's not where history ends.
"On November 6, 1811 … troops overpowered them [Indigenous residents], burning the town, destroying the granary, and looting, even digging up graves and mutilating the corpses.
"This was the famous 'battle' of Tippecanoe that made Harrison a frontier hero to the settlers and later helped elect him as president."
The name Indiana translates to "land of the Indians." Knowing the history of our state, I wonder why the settlers chose this name. Our state is named for the Native people who lived on this land, but naming our state after them, unfortunately, did not ensure that those who still reside within its boundaries are treated well and respected. This includes within our education system.
Many times, when education advocates, including myself, say "black and brown kids" or "students of color," we are only focusing on two groups, black students and Latino students. What about the first people on our land? What about their children? What type of education are they receiving?
Only 392, or 42.8 percent, of the 915 Native students who took the 2017-18 state test passed both the English/Language Arts and math components, according to Indiana Department of Education data. The only student group with lower scores was black students, with a 24.8 percent passing rate for both sections of the exam. When the data was released, I read several articles that highlighted how poorly black and Latino students performed on the test, but not one article I read mentioned the second-lowest-performing group, Native students. Do the 523 native students who did not pass the assessment not matter in Indiana?
When we look back through our state's history, we see a long-standing pattern of not caring about our indigenous population. This is unacceptable. As much as education advocates call for a more culturally responsive curriculum to help black and Latino students, we need to do the same for our Native students, not only so they can see themselves reflected in the curriculum, but so other students can see them and know their story too.
If the data and history are not enough to convince you, read the words of MeLissa J. Williams, director of the Indiana Native American Indian Affairs Commission. She and her daughter are enrolled members of the Eastern Band of Cherokees from the Cherokee Qualla Boundary, sometimes known as the Cherokee Indian Reservation.
It seems that in my years as an Indian, American Indian, Native American and now Indigenous, we are given many labels but never really understood. Our culture has been torn from us as we continue to fight for it. Many times we are told that we are not Indian enough, don't look like an Indian, especially living in urban areas. Then, there are the times that Natives are compared to other ethnicities and lumped into them, such as Hispanics and Latinos. Sometimes our identities are torn from us literally as we enroll in school and continue in schools where mascots dress up as Indians or beliefs are expressed that all Indians are drug addicts and can't keep jobs. These are just a few ways that our identities are destroyed.
Here is my example that I give in how assignments can destroy a child's confidence, identity, and continue the cultural bias in the education system. In the second grade, a substitute teacher read one of Laura Ingalls Wilder's books to the students, and my daughter, Shayna, came home crying because children made fun of her because she was a "savage."
In the second grade, they made up Indian names for Thanksgiving, such as Looking Bear, Running Horse, etc. My daughter became upset and tried to tell the teacher that it is not how it was done. She got in trouble. I went to the school and nothing was done. I was told that I was being oversensitive and I needed to toughen up my daughter.
I remember in the fourth grade, my daughter was studying Indiana history. She was given a project to create a community in the 1800s period. Shayna created a village that Native Americans would have lived in at that time. She worked extremely hard on it. The teacher graded it down because it was "too Indianish."
From that point, my daughter denied her Native American Indian heritage completely, not because of one project. Her identity of being Native American Indian was destroyed by people who did not know the culture and history, including the teacher that graded it down because it was too Indianish and knowing my daughter came from a strong Native American Indian heritage.
My mother, aunts, and cousins tried to encourage her; however, it did not work for over 12 years. My daughter felt again rejected by another project and another teacher. Shayna stated that she did not want to be something that was looked down upon all her life no matter what she did. My daughter graduated from Herron High School in Indianapolis with honors because of the incredible staff. Then, she graduated with two degrees from Butler University. She was able to get back to her roots when she attended and graduated from the Kathryn M. Buder Center for American Indian Studies at Washington University in St. Louis, Missouri.
It took her over 12 years to get back to her roots and make peace with her identity. I do have a happy ending to my story with my daughter, but I worry about Native children living in Indiana that do not have the support that my daughter had in her life. It can be a very dark time that affects them for the rest of their life.
Natives are taught to be quiet and not to speak up. You are being too sensitive. Speaking up causes other problems. The root problem is never resolved. I am willing to do what is needed to make a change. Actually a result — the result of respect. I feel that not only do we need to change this stereotyping and cultural bias in the school system, but in the colleges and universities in the areas of teaching, American history, etc. It will remain the same if we do not act and enforce a change. I am willing to speak to whomever is needed to advocate and see a change made.
This is one story, but there are so many more. This is a call to action. I am calling for all education advocates to fight for equity, respect, culturally responsive curriculum and academic achievement of any student who is being harmed by our education system. There are many groups that identify as people of color, but we cannot continue to work in silos. So many of our children are being harmed by our education system; we are stronger when we work together.
Support The 74's year-end campaign. Make a tax-exempt donation now.