Lessons from NOLA Public Schools: How New Orleans Became a Leader in Opening Schools During COVID-19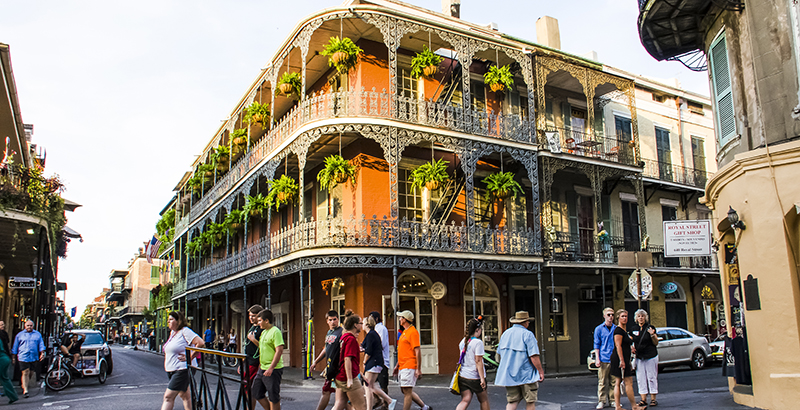 We have passed the one-year mark since we closed schools in New Orleans at the start of COVID-19. Prioritizing health and safety, we planned and prepared and proudly reopened our classrooms in September. We continued to follow the data and responded swiftly when we had to. For example, we closed schools briefly in January, when New Orleans experienced a spike in COVID cases, before reopening on February 1.
We are in a far better place now than we were last March. In fact, this March, we will have connected all of our teachers and school staff to places where they can get the vaccine—and we did this well ahead of schedule. Though we had initially anticipated it would take up to two months for our staff to have access to the first dose, we were able to make that happen in just three weeks.
The vaccine offers an added layer of protection for our team. Even as staff members get their shots, we are still doing all of the things you would expect: We check temperatures at entrances, keep classes small, require masks, and act swiftly when someone reports a positive COVID case. Thanks to these efforts and the cooperation of our entire community, our schools are open and continue to be among the safest spaces during this pandemic.
New Orleans is also a national leader in testing students and staff for COVID. Testing, along with our continued commitment to data and mitigation strategies, is an essential tool to aid in opening safely.
I am particularly proud of how we made equity a central tenet of our testing programs within our unique community of public schools. We want all our students, teachers, staff, and families to have abundant and equal access to COVID tests, no matter where they live in New Orleans; no matter what their economic or social status may be.
We accomplished this through a series of partnerships, including with Mayor LaToya Cantrell's administration; our local hospitals, Ochsner and LCMC Children's; and the Greater New Orleans Foundation. From day one of schools reopening we made sure our educators and students had front-row access to rapid PCR-testing through our hospital partners.
We have equipped our schools with the training and resources to carry out onsite testing with school nurses for students or staff who are showing symptoms; initiated mobile testing for anyone seeking easy access to a test; and worked with our state health agency to open additional testing sites near our schools.
Ensuring our school community has robust testing has helped us to prioritize the health and safety of our teachers and students and to build confidence in our priorities and focus on in-person learning. Our partnerships allow people to get test results in a matter of hours so they can monitor their health and that of their families.
But operationalizing these plans is incredibly complex, requiring staff to commit time to building partnerships and addressing challenges on top of dedicating personnel to administering tests and communicating the results. It's a heavy lift, but it's an investment schools should make.
I encourage all districts to launch COVID testing programs along with their other mitigation strategies. That's why I've joined my colleagues at Chiefs for Change in helping to create a suite of tools and resources that leaders can use to get a testing program up and running. Resources include a project planning workbook; related tabletop exercises; a document with answers to frequently asked questions; and "Day in the Life Of" simulations that can help systems determine how a testing program would fit into a typical day for students and staff.
The materials recommend roles and responsibilities and guide leaders as they consider key questions, such as how often to test students and staff; where and how to set up testing facilities; how to obtain consent for testing; and how to manage inventory, collect samples, communicate test results, track testing data, and dispose of personal protective equipment, among other steps. These tools will save districts a lot of time and help them through every step of the planning process.
It has been more than a full year of disruption, but we've learned a lot. We already knew how much kids benefit from face-to-face instruction and support. We now know, according to the science, that with precautions, schools are some of the safest places. But the pandemic is far from over. We must remain committed to keeping our school communities healthy. We will keep working to do that in New Orleans, and I hope lessons from our city will help other schools across the country as they bring children safely back into the classroom and support them on the road to recovery.
Henderson Lewis Jr. is superintendent of NOLA Public Schools and a member of Chiefs for Change.
Get stories like these delivered straight to your inbox. Sign up for The 74 Newsletter