Lessons from a 9-Month Design Sprint in How to Link K-12, College & Work
Allan & Reyna: 12 teams are developing over 40 pathways in growing industries including health care, computer science, manufacturing and education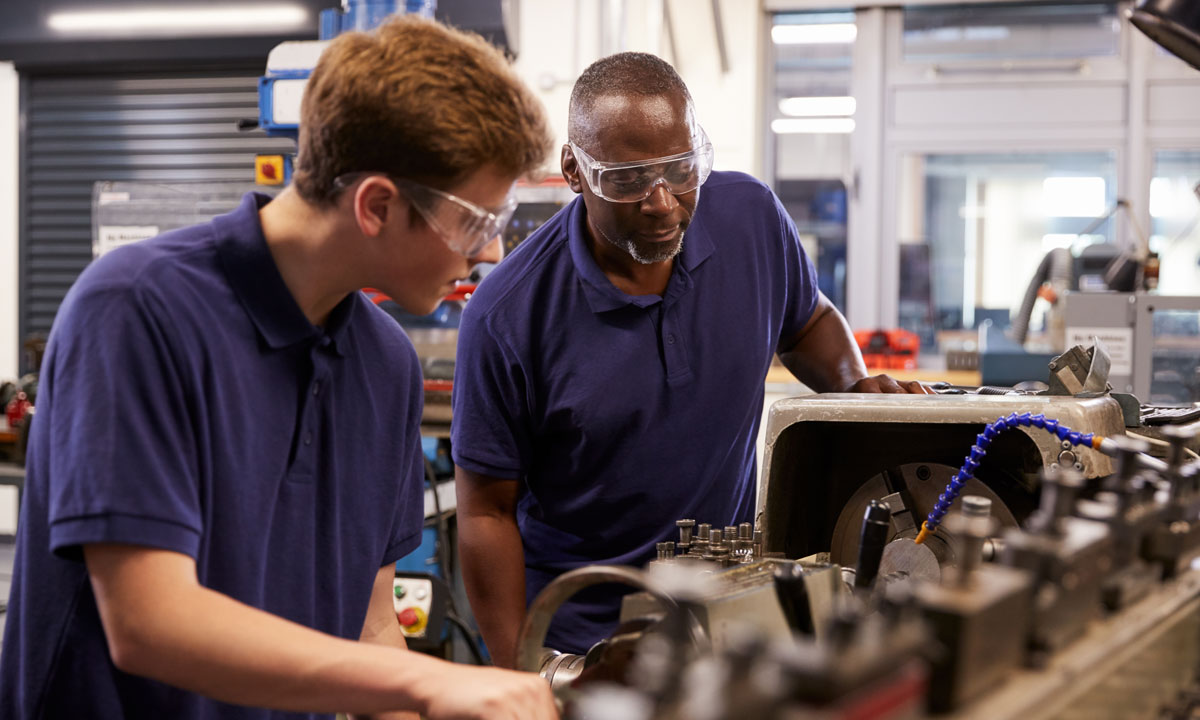 Support The 74's year-end campaign. Make a tax-exempt donation now.
Three years after COVID struck, high school students' pathways to postsecondary education remain at risk. Despite the clear importance of higher education for long-term economic stability and success, direct-to-college enrollment rates for high school graduates have dropped across the country, perpetuating inequities for students in poverty and those of color.
In response, state and community leaders and educators are working to ensure that schools provide a path to upward economic mobility. This includes concentrated efforts to make it easier for students to get on a fast track to credentials that can help them land good jobs.
Last year, the Bill & Melinda Gates Foundation funded a nine-month design program to find ways to give more Black, Hispanic and low-income teens a path to a valuable credential and early career success within one year after high school graduation. Collectively, the 12 Accelerate ED teams are developing over 40 pathways in more than a dozen growing industries — including health care, computer science, advanced manufacturing and education — with the potential to serve tens of thousands of diverse students, many of whom would otherwise not be on a clear path to college and career after high school.
These effective accelerated pathways are aligned to labor market needs and include substantial early college coursework, work-based learning opportunities, and targeted advising and support for students that continue to completion of a postsecondary credential.
The Accelerate ED initiative demonstrates how community partners can come together to propel all students to successfully transition from high school to college to work. So what did we learn from communities as diverse as New York City and Appalachia, and their efforts to deliver valuable accelerated opportunities to more students? What should other interested communities know about and prioritize?
Crystal-clear pathways are crucial for equity and success. Many students are dissuaded from pursuing accelerated postsecondary opportunities due to the complexities of participating; the onus is on school and community leaders to make the way forward clear for teens and their families. To that end, the Illinois design team has built statewide course maps that visually demonstrate the specific classes and work-based learning opportunities for students in particular career fields and how they connect to postsecondary programs and specific jobs. Similarly, after interviews with students, counselors and school leaders, the Louisiana team saw a need for a consistent, centralized dual enrollment information hub. YouthForce NOLA is now creating a Dual Enrollment Playbook for counselors to help students understand and enroll in their career pathway options.
Intermediary organizations broker essential partnerships. Designing fast-track opportunities for students requires bringing together disparate partners from K-12, higher education and the workforce. Strong third-party intermediary organizations, which can be nonprofits, community organizations or other entities, serve as a hub to build and sustain the key elements of accelerated pathways. Each Accelerate ED team was led by an intermediary organization to focus on shared data about student experiences, set common goals and provide support to put new programs in place. For example, responding to projected job openings in the region, EmployIndy brought together key players to expand access to information technology operations and cybersecurity pathways, including paid IT apprenticeships and career coaching services from Ivy Tech Community College, Indiana's largest public postsecondary institution.
Real value comes from career focus and connection to growing local industries. Communities need to stay closely connected to their economies to make sure programs connect students to fulfilling, well-paying careers. The Greater Phoenix Chamber, the lead organization for Arizona's ElevateEdAZ initiative, engaged local employers — including Able, Boeing, Honeywell, Intel and others in the rapidly growing advanced manufacturing industry — to capture companies' input on which associate degrees, related credentials and skills are most valuable. That information was used to ensure that Arizona's accelerated pathways in precision machining, advanced automation technologies and engineering steer students toward the most in-demand associate degrees, as well as to secure employer commitment to provide equipment, supplies and adjunct faculty to help students succeed.
Students and families are critical partners. Accelerate ED design teams engaged directly with the families they sought to serve via interviews, surveys, focus groups and youth advisory councils to maximize student success and increase participation. The Ohio design team learned that many parents, and therefore many students, are unaware of the options at the associate degree level that lead to great jobs. This team now plans to cultivate and partner with "parent champion" messengers to build awareness of these opportunities among families.
Have the right conditions in place to enable these opportunities to grow. Local and regional teams need to work with state leaders on policies that address key issues such as alignment of graduation and college admission requirements, transferability of college credits, and sustainable funding for dual enrollment. Recognizing the opportunity presented by a current push in the state legislature to expand dual-enrollment funding, the Massachusetts design team is working closely with legislative leaders and has set a goal of making the Early College Promise pilot program — through which students can earn an associate degree or 60 transferable credits toward a bachelor's degree in one additional year at no cost to them — available statewide.
Each of the dozen teams exited last year's Accelerate ED design process with a plan for putting these pathways in place and strengthened partnerships in their local communities, which is critical for increasing local and state support and funding. Recently passed and proposed expansions of state funding in California, Arizona and Massachusetts are providing momentum, and local funders in many communities are deeply engaged in these efforts.
For people interested in driving similar work in their communities, the collective efforts of the Accelerate ED teams have established a blueprint for bringing individual elements together. This new guide is a great place to start, and communities interested in becoming a part of this work moving forward should get in touch with us to learn more.
Accelerated postsecondary pathways can provide value to all involved parties: labor market payoff for students, particularly Black and Latino students and those from low-income backgrounds, who are often furthest from accessing these types of opportunities; increased enrollment and completion for colleges; and qualified, diverse talent for employers. Now is the time to dramatically expand these efforts to help more young people navigate the path to economic success.
Disclosure: The Bill & Melinda Gates Foundation provides financial support to The 74.
Support The 74's year-end campaign. Make a tax-exempt donation now.