Legislative Battle Begins to Save Washington State Charters — Who Will Prevail?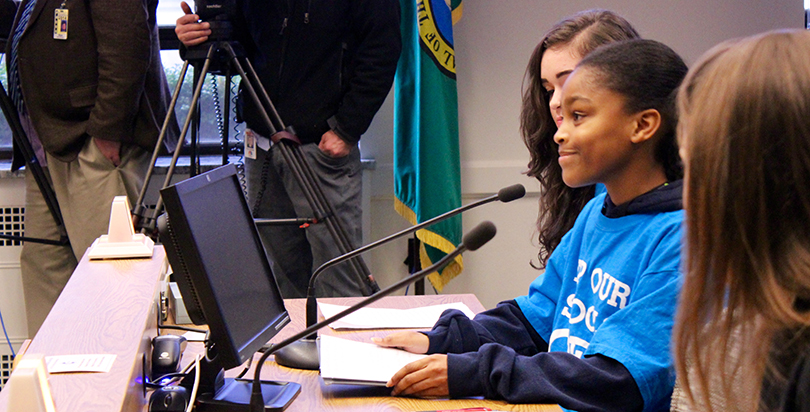 (Olympia, Washington) — Last year, Tatiana Cueva was a C student. She'd complete her homework but neglect to turn it in. When she didn't understand something in class, she felt too uncomfortable to ask for help. College never made her list of priorities.
Cueva recalls being just another student on track to pass rather than excel in academics. But then her parents found a new school for her: Summit Olympus charter school in Tacoma. The attention she received there changed everything, she said.
Now with dreams for college, Cueva appeared in front of the Washington State Senate Early Learning and K-12 Education Committee Tuesday to share her story and ask legislators not to shutter her school.
"I am actually excited to have a successful future and I am motivated to get into an exclusive dance college in New York," she said. "These public charter schools prep us for that."
---
---
---
It was the first legislative step taken to address two bills aimed at preserving the state's eight charter schools. Many students from these schools have been fighting since September to keep their classrooms open after the state Supreme Court ruled them unconstitutional.
For students like Cueva, these schools of choice make sense. But the hearing proved that charters kindle intense debate over how to define a charter school, and whether that definition can coexist with the state's constitution.
The court ruled charters unconstitutional and so not entitled to public school funding because they were overseen by appointed, rather than elected, boards. That distinction, the court said, meant they did not meet the definition of a "common school" under a 1909 state law.
The bills disagree
on what public body should hold charter schools accountable. One proposes charters report to and be authorized by the elected boards of local school districts. That structure would qualify them for state funding.
The other bill reinstates the independent charter school board enacted by the 2012 voter referendum. Those board members are appointed by the governor, President of the Senate, and Speaker of the House. Under the second scenario, the schools would take funding from the state's Opportunity Pathways Account, which draws from lottery revenues.
Legislators sponsoring both bills agreed that charter schools shouldn't be seen as a silver bullet for fixing education, but rather, one of many possible solutions.
"The era of one-size-fits all for education needs to be over," said Sen. Michael Baumgartner, R-Spokane.
The majority of pro-charter school testimony favored Sen. Steve Litzow's bill, R-Mercer Island, which reinstates an independent charter school authorizer. Yet debate at the hearing focused less on which bill was better and instead whether either bill should be considered at all.
During public testimony, the teachers union said it opposed both bills, arguing that public schools have also proven they can offer the diverse innovation charter advocates say are unique to their educational models.
Charter opponents, who successfully sued to outlaw the schools, also urged state lawmakers to focus instead on resolving a court order involving statewide funding equity brought on by the so-called McCleary lawsuit.
"With the McCleary issue still not addressed, we respectfully ask that this session focus on the following: That the legislature's time and attention be focused on implementing a plan to fully fund public schools so that all of Washington's 1.1 million students can get the quality education they deserve," said Lucinda Young, a representative from the Washington Education Association, the state's largest teachers union.
The League of Women Voters, represented by Pat Griffith, agreed that the funding question should take precedence over charter schools. This session offers only 60 days to address McCleary which fines the legislature $100,000 per day for failing to fully fund education. Griffith also addressed accountability concerns for charter schools because they are overseen by appointed rather than elected school boards.
While charter school critics said charter academic gains aren't better than those of traditional public schools, charter parents, students and educators shared anecdotal testimony otherwise. They talked about how these schools have made a drastic difference in their lives.
Students said their charter schools prepared them for college, offered support from teachers, small class sizes and an enthusiasm for learning they hadn't found in public schools.
"I'm starting to get even more prepared for college," said sixth-grader Sicily Johnson, who attends Destiny Charter Middle School in Tacoma. After a pause she leaned forward into the microphone and added, "and I'm getting a little bit better in academics. It is important to help us now because we are running out of time to save charter schools."
Parents with multiple children shared how charter and traditional public schools served their family's different needs.
"For my family, it is not about district public schools versus charter public schools," said charter school parent Danielle Davis. "It is about what is the best possible solution for my children."
When Pride Prep founder Brenda McDonald compared her time working in Spokane Public Schools versus her time leading a charter, she said she found a greater pressure for accountability in the latter. She said parents at her school tell her that they no longer have to fight with their children to get them to attend class.
---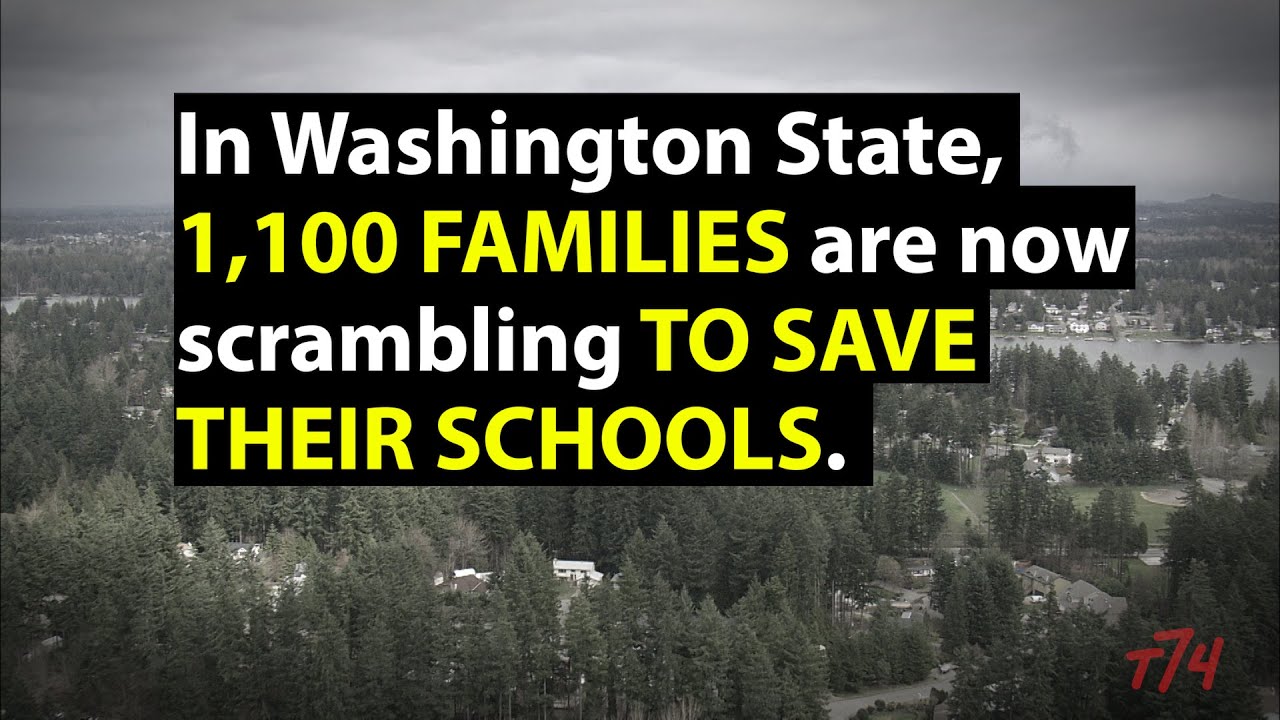 ---
Led by Act Now for Washington Students, charter school proponents have been active since the Supreme Court's September ruling. They've written op-eds, aired commercials during Seahawks' football games, rallied in Olympia and met with legislators. Earlier Tuesday, students and parents wove through the labyrinth of Olympia legislative offices to pass out session survival kits with treats and cold medicine.
"We're here with a message," Summit Olympus ninth-grader Jeff Little addressed legislative assistants. He handed them survival kits and asked them to support his charter school.
"Charter schools affect everyone," Little said. "We all learn differently. Charter schools know how you're unique and embrace that."
Excel Public Charter School parent Deanne Hilburn said she's been encouraged by lawmakers' willingness to listen and engage with students.
"I want to keep the schools open because my son is so happy in his school," she said. "It's worth it to make our voices known."
After public testimony concluded, committee member Sen. Ann Rivers, R-La Center, said she was excited to witness so many students taking charge of their education, but expressed concern that a law passed by the voters could be overturned so easily.
"When do we get to pick and choose our democracy?" Rivers said.
Committee member Sen. Christine Rolfes, D-Kitsap County, said she hopes to find a solution to keep the students' schools open. However, she added that unless the legislation is structured perfectly, she would see it as opening doors to widespread privatization of public schools.
"I'm hopeful the (charter bill) sponsors will be open to amendments," she said.
A vote on one or both bills is expected in an upcoming Senate committee meeting but no date has been set.
Get stories like these delivered straight to your inbox. Sign up for The 74 Newsletter