LearnLaunch Accelerator Gives a Boost to Ed Tech Startups Worldwide From Its Boston Home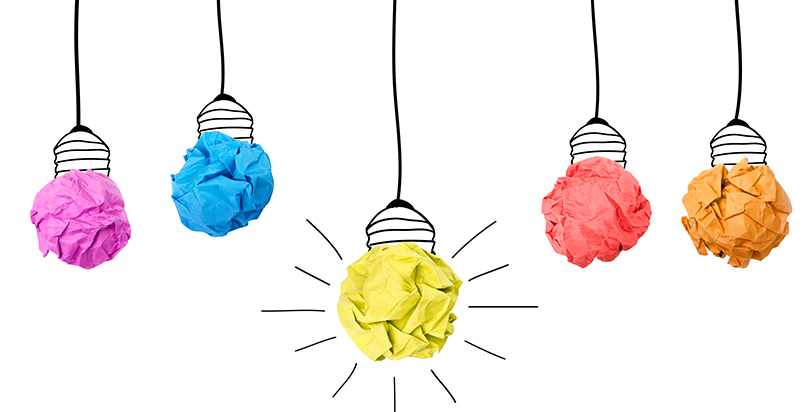 Boston has long been a hub for higher learning, but a nonprofit called LearnLaunch is moving K-12 to the forefront of thought in this education-focused city by embracing the power of technology to instruct and inspire.
Using an accelerator model, LearnLaunch selects five or six ed tech startups at a time from a raft of applicants and sorts them into cohorts for several months of mentoring, classes, and networking with like-minded businesses. So far, 31 companies — 18 of them focused specifically on K-12 education — have been selected for LearnLaunch's accelerator. The company also has co-working space for 40 ed tech companies at its Boston headquarters, and it presents conferences and events designed to support educators who are looking to incorporate ed tech into their own curricula.
With 430 companies working on ed tech in Massachusetts alone, employing at least 25,000 people, LearnLaunch has plenty of businesses to draw from right at home. But the program isn't limited to locals; through the end of last year, the accelerator has drawn participants from 17 countries.
"We consider anything having to do with ed tech," LearnLaunch co-founder Jean Hammond tells The 74. "We are pretty convinced that this is a world of lots of little market niches, and we are looking for great companies."
One such company, Quill, was the first nonprofit accepted into the program. Its free, open-source writing tools assist students through an online program that can help them, for example, learn to eliminate run-on sentences, create complex grammatical structures, and avoid sentence fragments.
"Before joining LearnLaunch, we were working on our own, and we had no network," Quill's executive director, Peter Gault, tells The 74. "When you have 30 organizations thinking through the same problems, there is a strong cross-pollination of ideas."
LearnLaunch's mentor network gave the company advice on everything from product design to user testing and pricing to school contracts. Upon completing the accelerator program, Quill moved from Boston to San Francisco for a program hosted by AT&T and joined with PlayPosit (formerly EduCanon) to lease a house for four months of working together. Now, Quill sits ready to launch its Quill Connect tool Jan. 15 to help students write complex, multi-clause sentences.
Quill has supported more than 200,000 students with backing from the Bill & Melinda Gates Foundation, AT&T, and the New Schools Venture Fund. "LearnLaunch's early support was key in helping us get this far and launch this new product," Gault says.
Through LearnLaunch's program of mentorship, goal-setting, and learning, Hammond says, interest has started to build among school districts who join on-campus conferences and learn about expanding ed tech options. "We are seeing districts wanting to sit down and build a two- or three-year [ed tech] plan and get to the point where they are distributing lessons in some digital way to students and have a more robust and more personalized result," Hammond says.
The next major push for LearnLaunch includes two styles of companies: those labeled "boost," needing classic accelerator help with mentors and classes to get them beyond market entry, and "breakthrough," for companies further along and likely having some amount of investment already, but requiring help for long-term strategy. "We will work with them on partnerships and improving prospects on moving into a scalable level," Hammond says.
For every company that enters LearnLaunch, Hammond sets "stretch milestones" to make it more enticing to investors. Each milestone the startup hits has a monetary incentive provided by LearnLaunch's sponsors, allowing for the young companies to earn percentages of investment based on reaching goals. Those sponsors range from education companies such as McGraw Hill, looking for the next wave in the industry, to Google and Microsoft, focused on realizing the power of developing student skills with technology.
Of the first 31 companies, 26 have raised some amount of capital, totaling around $20 million, and Hammond says that about 25 of the companies have started "progressing at a decent rate."
Structuring LearnLaunch with many facets, she says, such as running conferences and operating co-working space along with the accelerator, gives the startups more opportunities to learn from one another.
Monica Brady-Myerov, creator of Listenwise, was part of LearnLaunch's first accelerator in 2014 and has rented space in the co-working area ever since. "I learn from the other companies in LearnLaunch about how they do sales, their marketing approach, and general market knowledge," she tells The 74. "I've grown with these companies, and we share in each other's successes."
Brady-Myerov credits LearnLaunch for taking her platform from a concept to a business that helps students learn listening skills in order to improve literacy — thanks to connections in the ed tech and investment communities — and then, later, from a free to a premium service as she continues to develop listening quizzes and assessments.
One key to the success of LearnLaunch and ed tech in general, Hammond says, is allowing for a diversity of ideas, companies, and goals — and as a result, ed tech sits poised to scale into entire school buildings and districts.
"I'm optimistic that in three to six years we will really have a substantial amount of districts with at least part of their curriculum delivered in [a personalized] way, and we should be selecting companies now into our accelerate that matches to this," Hammond says. "We think it is a neat time. There is still a lot of change to happen, but it is going to grow up the industry a little more completely."
Get stories like these delivered straight to your inbox. Sign up for The 74 Newsletter