Superintendents Association Recommends School Security Companies — for a Fee. Safety Experts Call It 'Buying Access' and Decry Lack of Transparency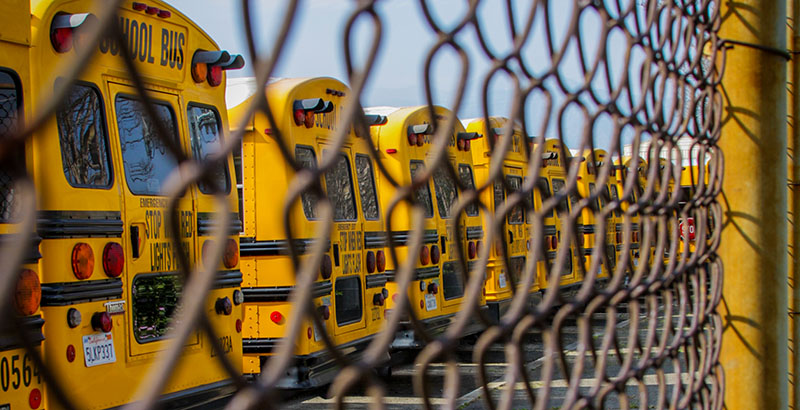 Only one school district in the country has ever bought ballistic shields from Armor At Hand, a company that produces polyethylene plates to protect children from school shooters. But that didn't stop the California-based startup from getting a stamp of approval earlier this month from the leading organization representing America's superintendents.
The company and others like it pay $18,000 a year for the right to call themselves "School Solutions" partners with AASA, The School Superintendents Association — an arrangement that has raised ethical questions among some security experts.
Following mass school shootings like the one last year in Parkland, Florida, school leaders from across the country have been inundated with sales pitches from security companies promising that their products will keep kids safe. Despite scant research to suggest they're true, such claims have helped fuel a nearly $3 billion industry.
Launched a month after the Parkland shooting, Armor At Hand sells bullet-resistant "Smart Shields" that can be disguised to resemble a desktop calendar or artwork on a wall. With built-in internet connectivity, the shields can automatically notify school officials or police if they're moved.
AASA lists the company among businesses that "help schools save money, raise money and improve student performance." The association also names Armor At Hand — and other companies with similar partnerships — in an online school safety toolkit designed to help school leaders prepare for a potential crisis.
Currently, 18 companies — including four that offer school safety services — hold "School Solutions" partnerships with the association. The AASA website says its Solutions Center allows school leaders to "show the communities they serve how much they're trying to save money and improve student performance," and that the association has used "most of these vendors either for our own employees or in our day-to-day operations." But the association doesn't disclose on its website that businesses pay for the partnerships.
The Alexandria, Virginia-based AASA represents roughly 9,000 K-12 school leaders from across the country, providing them with lobbying services, legal representation and professional development opportunities. Superintendents and assistant superintendents, who comprise roughly three-quarters of AASA's members, pay the association annual dues of $460.
Chuck Woodruff, AASA's chief operating officer, said the association vets companies before it agrees to form partnerships. With security companies, they "rely very heavily" on Joseph Erardi, a security consultant and retired superintendent who previously worked in Newtown, Connecticut.
"In the world of a busy superintendent, if a partner is endorsed by AASA, really what that tells the superintendent is that they don't need to do a heck of a lot of research, that the product or the company is sound, it's best for kids," Erardi said.
In the case of Armor At Hand, Erardi said he spoke to the company's owner and its only customer and determined that "everything was very positive." Despite such recommendations, AASA advises districts on its website to "do their own due diligence before signing contracts" with partner companies.
Erardi, who became the Newtown superintendent two years after the mass school shooting at Sandy Hook Elementary School in 2012, began working as a security consultant upon his retirement in 2017. Woodruff said some of the $18,000 fee it charges school safety companies goes to Erardi "for his services," but the association declined to say how much he is paid.
Security consultant S. Daniel Carter, president of Safety Advisors for Educational Campuses, calls AASA's partnership model unethical. Carter said the superintendents association should clearly disclose its financial arrangements with partners.
"I don't think you can ethically sell an endorsement," said Carter, who has worked in school safety for more than two decades. Before launching his own business, he worked for the Virginia Tech Victims Family Outreach Foundation, established after the worst mass school shooting in U.S. history: the 2007 massacre on the college campus that left 33 people dead. "You can have sponsors, and that must be transparent."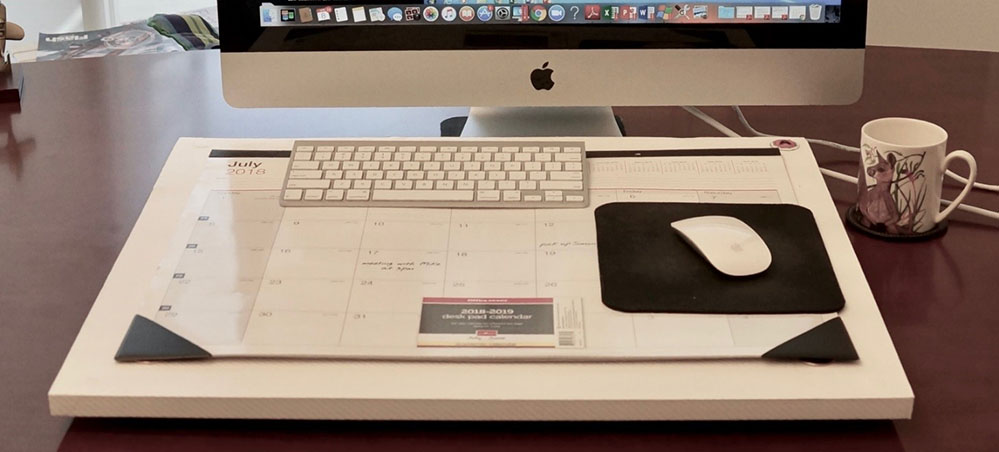 Giving credibility
Woodruff said the superintendents association doesn't explicitly urge its members to purchase products from its partners, but this has been a source of confusion: Both the Armor At Hand founder and the security consultant who worked with AASA on the partnership described it as an endorsement in interviews with The 74. AASA partners are given exclusivity, which in the case of Armor at Hand means the association won't form relationships with other ballistic shield companies.
The partnerships are primarily a service for members, Woodruff said, and are not "a big moneymaker." Companies "do pay us to be a School Solutions partner, but having said that, we turn down probably four companies for probably each company that we partner with," Woodruff said. "The primary motivation is to make sure what we're recommending to our members is what we believe to be very high quality."
Nonprofits typically try to avoid language that smacks of overtly endorsing products, said Marcus Owens, a partner at the law firm Loeb & Loeb who previously ran the division that oversees tax-exempt organizations at the Internal Revenue Service. Federal law allows nonprofit organizations to accept payment for partnerships and does not subject them to unrelated business income taxes so long as they do "not use language that would drive customers to the product," such as by claiming it's "the best," he said. Even though nonprofits typically inform members about sponsors "as a way of implicitly endorsing a product," he said, federal tax rules do not require them to disclose such arrangements to their members.
Membership organizations like AASA should be more cautious when recommending companies, said Jack Jennings, an education policy veteran who served for more than 20 years as staff director of the House education committee and founded the Center on Education Policy.
"They're not Consumer Reports," Jennings said. "They don't have methods where they bring in blind studies and double-blind studies and other stuff to make sure they're doing the right thing. So I don't know if they have the capability of judging among security companies" which may be best.
In addition to its website, the association features its partners in emails to members. In one AASA email, it described the ballistic shields as "instantly available" and "adaptable to any type of attack." Partners also get a booth at the association's annual conference and have the option of leading an hour-long "breakout session" to explain their services, Woodruff said. More than a third of current partners spoke in February at the group's annual conference, according to an event itinerary.
The association doesn't seek out companies, Woodruff said, but rather gets pitches from businesses hoping to form partnerships because "they feel like that gives them credibility." Woodruff said they've "never had a complaint that we were in any way misleading our members."
Bill Reynolds is the co-founder and vice president of sales at CrisisGo, a security company that produces a phone app used in about 16,000 schools that allows them to digitize school crisis plans. He said he views his company's partnership with AASA as more of a "marketing play" than an endorsement, "although we're a vetted-out partner." Reynolds said he believes most superintendents understand that businesses pay to partner with the association.
"If I'm a vendor and I say, 'We're partners with AASA,' I would be willing to guess that 80 percent of the people assume that that's some sort of a paid sponsorship," he said.
Turning bullets into sand
Ballistic shield manufacturer Armor At Hand is the brainchild of Chad Ahrens, who worked for decades in aeronautics before transitioning to school security. He credits the career change to a conversation with his daughter, who asked what she should do if a mass shooting like the one in Parkland happened at her high school.
"These weapons are so powerful that there really isn't a good answer to that," Ahrens said.
Though companies like Armor At Hand are developing new security products to keep students safe, mass school shootings remain statistically rare. In fact, federal education data indicate that campuses have actually become safer in recent years.
Such statistics have done little to quell public fears, however. On the Armor At Hand website, an animated advertisement shows a teacher take cover behind a bullet-absorbing shield as she guides children out of a classroom. "Countless unthinkable attack scenarios are matched with a strong, adaptable defense," the advertisement claims. "Our shields are light enough to carry, yet strong enough to defend against high-powered projectiles, capturing and turning them into sand."
The four-person company got a boost when Ahrens met Erardi in Los Angeles at the association's annual conference. Though his company had no customers at the time, Ahrens said he told the former Newtown superintendent about the product "and he really loved it right from the start."
The company landed its first customer when a local California district purchased 20 shields to secure the entryways across its 13 campuses. Though Ahrens declined to identify the district, the school system's superintendent confirmed to The 74 that it's the Redondo Beach Unified School District, located in a wealthy Los Angeles suburb not far from Ahrens's home. The district school board approved the $33,000 purchase in July. Ahrens offered the district a discount but said his company made a "modest profit."
The 10,000-student district purchased the shields at the recommendation of its school safety committee, which includes the heads of security for Caesars Palace and Netflix, said Superintendent Steven Keller. His district is already "on the front end of any school safety approach that's out there," he said, but the shields add "a last line of defense." Erardi said the shields could be helpful in shootings because they can be used to trigger an emergency response.
Now, Ahrens is banking on the AASA partnership to help his company grow. Through the partnership, association members get a 15 percent discount on the shields, which retail at $2,600 each.
"It's a pretty small group of products that they actually endorse, so I think that speaks something about what we have going here," Ahrens said.
Assuming quality
Not everyone is convinced. Carter, the school safety consultant, recalled how a ballistic shield manufacturer offered him a partnership deal during his stint at the Virginia Tech foundation. He declined, arguing that portable shields didn't seem like a viable school-safety solution, "and I don't think that most school security experts think that it is," he said. Because shields offer a "limited defense" that may not mitigate a threat, he believes their expense outweighs the potential benefits.
Though research on the efficacy of school security hardware is limited, Ahrens said it's hard to know if a product works "until it's been tried." While he acknowledged that the product has never saved a life, "it's fully capable of doing it."
As security companies aggressively market their wares to schools, the superintendents association has a deeper responsibility to its members, said Kenneth Trump, president of National School Safety and Security Services, a consulting company. A frequent critic of security vendors, he characterized the association's partnership arrangements as "dancing with the devil."
Trump, an associate member of AASA who has been paid to speak at the group's conferences, described the partnerships with security companies as a form of pay-to-play. Superintendents might assume that a highlighted product is the best of the pack without knowing that its producers engaged in "buying access," an issue he finds particularly troubling in the case of ballistic shields.
"The vast majority of superintendents that we're working with in schools around the country wouldn't even consider that" as a viable school safety solution, he said, and "don't have the money for it in the first place."
Support The 74's year-end campaign. Make a tax-exempt donation now.