LBGTQ Protections, Artificial Turf, Janus: What NEA Debated at Annual Convention
The union has tried to shield the conference from public view. But you can't expect 5,400 attendees to all stay silent.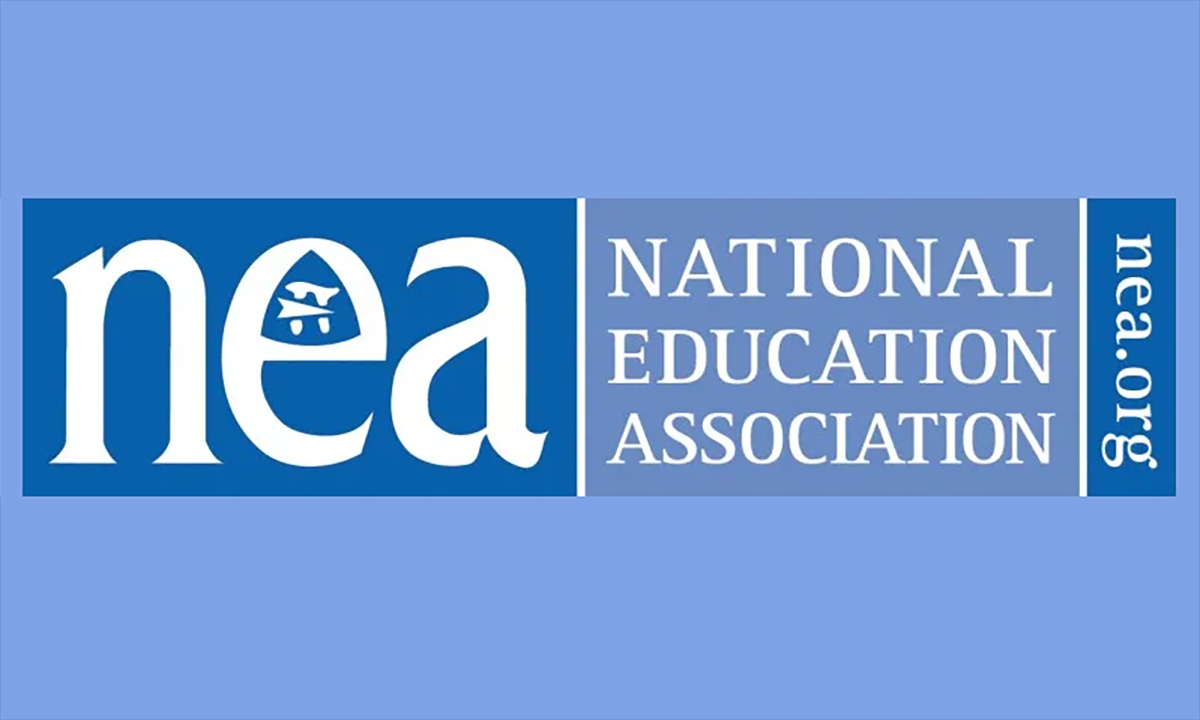 Get stories like these delivered straight to your inbox. Sign up for The 74 Newsletter
For the last two years, the National Education Association has shielded from public view the actions it took during its annual representative assembly. Press coverage is sparse, making it a simple task for the union to portray the event in the most positive light.
But you can't put 5,400 people in a convention hall for four days and expect them all to maintain a vow of silence. Union Report has obtained a full list of business items introduced during the assembly. Some items lack information on their final disposition, but whether they were approved, rejected or referred to a committee, they offer a complete picture of what occupied the delegates during their stay in Orlando earlier this month.
New Business Item 1 was approved by the delegates and did receive media attention. Among other things, it directed NEA to ensure that its political strategy included "promotion and defense of the rights and dignity of LGBTQ+ people." The union will devote more than $580,000 to this effort.
Once a new business item is approved, all subsequent proposals on the topic are ruled out of order, so a handful of items related to LGBTQ+ and transgender issues never made it to the floor for debate, including Item 4, which would have required NEA to recommend sample contract language with the terms "birthing parent" and "non-birthing parent" instead of "mother" or "father."
The delegates also approved items that directed NEA to explore options for "member-led direct action" at the sites of future assemblies, and for the national union to stop referring to "right-to-work" states and laws, instead using the phrases "anti-worker" or "anti-union."
The delegates referred a large number of items without recommendation to NEA's standing committees. One of these called upon the union to address the use of artificial intelligence in public education.
Without access to the debate itself, it's hard to say why the following items were rejected, but the costs of implementation weighed heavily on most proposals:
Item 24 directed NEA to divest and dissociate from businesses and organizations that discourage joining a labor union. The delegate who introduced the measure specifically named Amazon and Bank of America. Perhaps this was defeated because under a strict reading, it might have required the union to dissociate from the U.S. Senate.

Item 36 would have required NEA to develop a framework to evaluate and resolve conflicts with state affiliate union employees. For many years, the union has discouraged delegates from getting too involved in the internal workings of management and staff.

Item 41 would have required NEA to "collect information on the potential dangers of artificial turf fields." Each year, delegates introduce items on fringe issues, but they are usually shot down.

Item 48 would have required NEA to produce a forum on "potential legal pathways to overturning the Janus decision," which barred public employee unions from collecting agency fees from non-members. This was probably defeated because there are no legal pathways to overturning a U.S. Supreme Court decision, short of something like …

… Item 74, which would have directed NEA to call on President Joe Biden to expand the Supreme Court.
A number of business items were debated and voted upon late on the final day of the convention, so I don't have information on their ultimate fate, but here are a few:
Item 56 directs NEA to encourage state affiliates not to use Amazon gift cards as giveaways.

Item 57 calls on NEA to create a fund to issue grants to private-sector union organizing efforts.

Item 65 requires NEA to publish a report on each state's policies on charter school participation in the pension system. The rationale states: "At a time when state plans are under attack, requiring charter schools to participate in state plans could reinforce plan stability for educators and state and local plan sponsors."
Item 72 is about immigration and directs NEA to defend "asylum for all."

Item 81 states that NEA will hold events only in states whose laws are reviewed by the union's general counsel, which would include laws related to "women's health care, including abortion; health care for LGBTQ+ and transgender individuals, including any civil rights provisions and anti-union animus that seeks to penalize educators at the state or local level."

Item 94 directs NEA to communicate to members about the calming effect of green noise.
In addition to new business items, delegates debated additions to the union's federal lobbying program. A series of amendments introduced by a single California delegate were rejected for being out of compliance with NEA policies. They included withdrawing from the World Health Organization, requiring schools to have hard-wired internet instead of wifi, prohibiting skywriting above schools and creating a vegan food pyramid.
NEA budgeted for a loss of 31,000 working members during the 2023-24 school year. The union has 410,000 fewer today than it had at its high-water mark in 2008-09. Nothing that happened in Orlando seems destined to reverse that decline.
Mike Antonucci's Union Report appears most Wednesdays; see the full archive.
Get stories like these delivered straight to your inbox. Sign up for The 74 Newsletter