New Jersey Lawmakers Hear Pleas to End High School Graduation Exam Requirement
New Jersey 11th graders are mandated to pass a standardized test in order to graduate, but some lawmakers want to do away with that requirement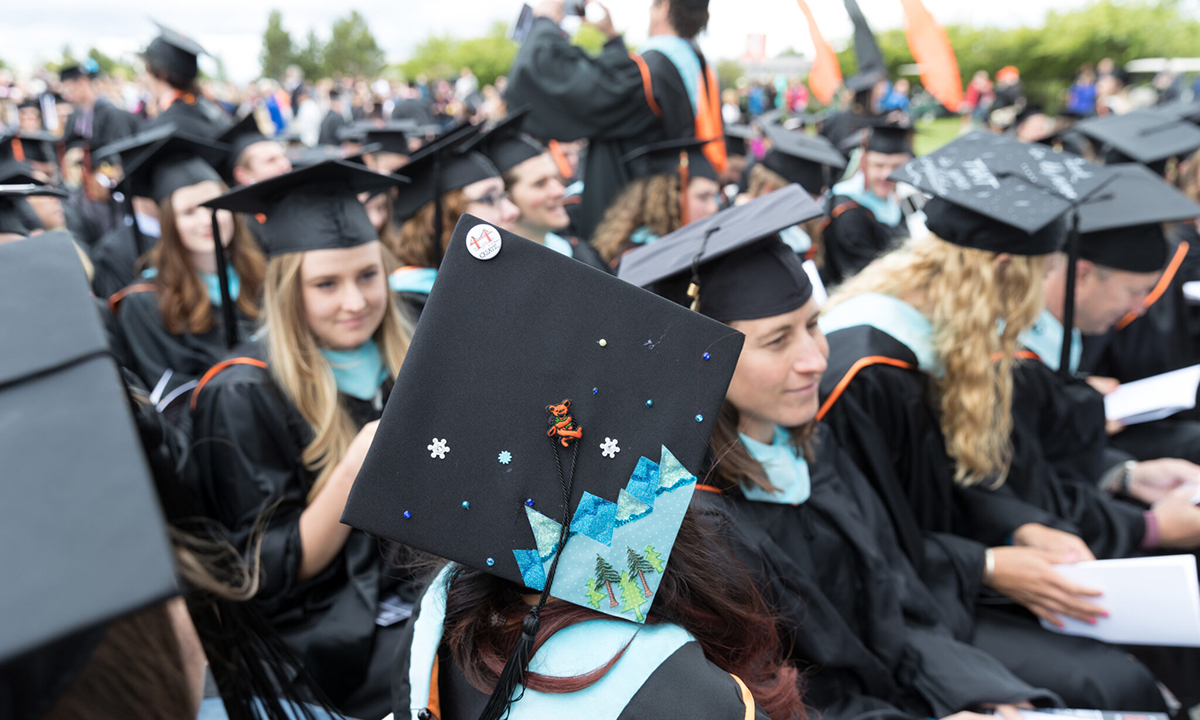 No paywall. No pop-up ads.
After three years of challenges caused or aggravated by the pandemic — closed schools, staffing shortages, students with burnout — New Jersey lawmakers are taking a closer look at whether high schoolers should pass an exam to graduate.
New Jersey is one of 11 states that require students to pass a standardized test in 11th grade in order to get their diploma. Gov. Phil Murphy signed a law waiving the test requirement in the 2022-2023 school year, and now some lawmakers want to make that a permanent move.
"No way should this test be on the books for 2024, because we still haven't resolved the issues that our students have gone through in 2021, 2022, and 2023," said Assemblyman Ralph Caputo, (D-Essex) sponsor of a bill to eliminate the requirement.
For nearly two hours Thursday, the Assembly Education Committee heard testimony from dozens of parents, school officials, and students who argued the state should not require 11th graders to pass a standardized test to graduate. Education advocates say students of color, students who speak English as a second language, and students with disabilities struggle with testing and tend to score much lower than their peers.
Jamil Maroun, superintendent of Manville Public Schools, where 47% of students are bilingual and 35% speak Spanish as their primary language at home, said standardized tests reveal the inequities between schools. The assessments are discriminatory against students from certain socio-economic backgrounds and students who speak other languages, he said.
The tests, he added, are designed for some students to fail and are a "barrier" hurting students.
"I would agree that we need to provide some sort of measure, but shouldn't we ensure that that measure truly measures the quality of the educational programs that the students are receiving, not the wealth and poverty that they're coming from? This is an equity issue," he said.
In December, state education officials released results for the graduation exam that showed 39% of juniors who took the language arts test were ready to graduate, and 50% passed the math portion.
Caputo said the test adds to student and teacher stress, driving mental health concerns that have worsened during the pandemic. Nicole Asamaro, a Jersey City teacher who has a daughter with ADHD and anxiety disorders, said she's seen her daughter panic over tests that don't reflect whether she's a good student.
"Even when she studies, she still somehow manages to fail. The teachers can't understand why she fails when they know she knows the material … She will leave her test papers completely blank because her anxiety overcomes her ability to perform well on exams," said Asamaro.
Asamaro works with Save Our Schools New Jersey, which advocates for fewer standardized tests in schools and other education policies.
As an educator working with students who have autism, she added, she prefers using assessments where students demonstrate what they can do rather than race to circle multiple-choice answers during a timed test.
The current form of the test is known as the New Jersey Graduation Proficiency Assessment, but it's been previously known as NJSLA, NJTPA, PARCC, or NJASK. The requirement comes from a 1979 law that mandates the testing requirement.
The testing requirement was waived in the 2019-2020 and 2020-2021 school years as well due to the pandemic.
The 2022 law Murphy signed allowed the assessment to be used as a field test, the year the newest version of the test was first administered. The State Board of Education last year approved the Graduation Proficiency Assessment for 11th graders through at least the class of 2025.
New Jersey Monitor is part of States Newsroom, a network of news bureaus supported by grants and a coalition of donors as a 501c(3) public charity. New Jersey Monitor maintains editorial independence. Contact Editor Terrence McDonald for questions: info@newjerseymonitor.com. Follow New Jersey Monitor on Facebook and Twitter.
Get stories like these delivered straight to your inbox. Sign up for The 74 Newsletter