Lake: At Last, a Court Says Kids (Like Mine) With IEPs Deserve a Top Education. But More Fights Loom Ahead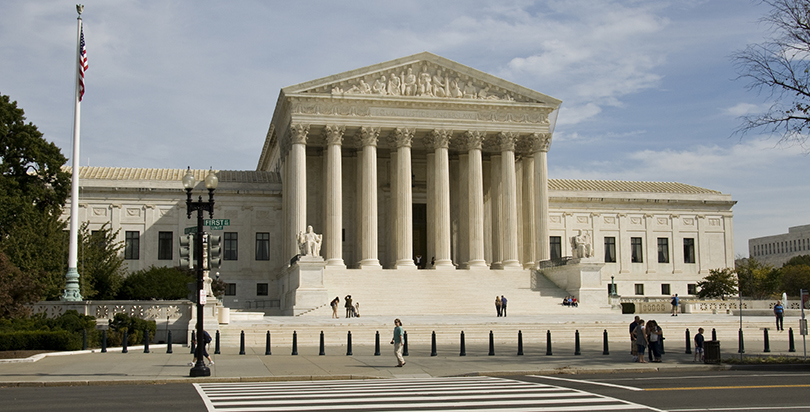 Any parent who has gone through the special education process knows that the annual goals set forth in an IEP are pretty much all you've got as leverage to advocate for effective services and interventions for your child. The negotiation process can be painful. It can surface tensions about both your child's potential and your school's capacity to meet his or her needs.
In more than one IEP meeting, my husband and I were told that our son hadn't met his goals for the year. The proposed solution was to set the same goal for another year, or lower it, and hope for the best. We pushed back. We insisted that our son was, in fact, capable of achieving his goals and perhaps the school needed to adjust its strategy for serving him rather than adjusting our expectations downward.
The parents of a boy with autism, Endrew F. (his family call him Drew), took a similar experience to the Supreme Court. After Drew failed to make progress on his IEP goals, his parents moved him to a specialized private school where he did make progress. Drew's parents requested tuition reimbursement under IDEA from their school districts, but lower courts ruled against Endrew F., stating that minimal progress was enough to meet the requirements of IDEA. Last week, however, the Supreme Court unanimously disagreed.
The court pointed out the absurdity of holding different standards of progress for students with disabilities:
"It cannot be right that IDEA contemplates grade-level advancement for children with disabilities who are fully integrated, but is satisfied with barely more than de minimis progress for children who are not."
Although Drew's parents requested an objective "equal opportunity" standard, the court instead chose an individualized approach to setting IEP goals, one that will require judgment by the IEP team. But the resulting goals must at least involve some degree of ambition in expectation: "The goals may differ, but every child should have the chance to meet challenging objectives." The court reminded us that the point of an IEP, after all, is to set out a plan for academic and functional advancement. In essence, Endrew F. was about high expectations for students with disabilities. A wide range of reform organizations, including the National Alliance for Public Charter Schools (NAPCS) as well as the National Center for Special Education in Charter Schools (NCSECS) filed amicus briefs in support of Endrew.
While this is a clear victory (it's no small thing for the highest court to rule that all students with disabilities have a basic right to be challenged academically and functionally), the practical implications remain to be seen. Legal and policy experts tell me that there will certainly be more court cases to refine and test the implications of the ruling. In a best-case scenario, schools and districts will respond, as many already have, by voluntarily adopting the higher standard. Ideally, this will mean training and oversight in schools and better outcomes for students. Perhaps some schools will even consider employing the same standard for all students, even those without IEPs.
In reality, though, IDEA works better for better-educated and well-off parents, and effective interventions are more common in some districts and schools than in others. This ruling will not matter for many students unless advocates in both the district and charter worlds step up to inform parents of their rights, create legal defense funds, and help schools adopt effective interventions. But even that may not be enough.
In the end, even ambitious IEP goals mean nothing if the school is simply a poor fit. In our case, even though we were able to change what was written in the IEP, we could not change the fact that the school was simply a poor fit for our son. After a couple of years of gently prodding, pushing, and — eventually — threatening, we moved to another neighborhood. My son thrived in his new school, but I hate to think of all the families we left behind at that mostly immigrant Title 1 school who didn't have the agency or choices we had.
So we should celebrate Drew and his family's victory but also gear up for the fights ahead.
---
---
Get stories like these delivered straight to your inbox. Sign up for The 74 Newsletter