Lake: As Charter School Growth Slows, Time to Re-examine Bureaucratic, Funding, Political Hurdles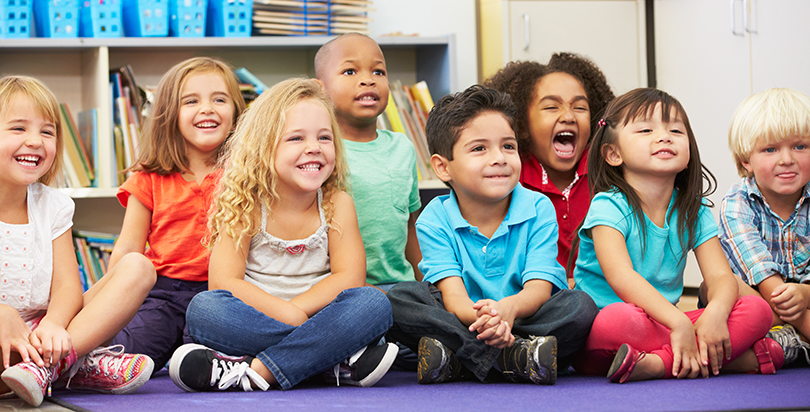 For the past two decades, public charter schools have been expanding at an impressive rate of 6 to 7 percent per year nationally. In the peak growth years, states were passing new laws; entrepreneurial parents, teachers, and principals were starting their dream schools; and nonprofit charter management organizations (CMOs) were replicating successful schools at a pace.
Over the past three years, however, growth has slowed to a relative trickle (from 7 percent to 5 percent to just about 2 percent most recently). Student enrollment continues to climb — suggesting that some schools are still expanding into new grade levels — but charter school growth, overall, appears to be flatlining. Of the four states that have historically provided the sector's largest growth (Texas, Florida, Ohio, and California), only Texas has shown significant upward trends.
There are several plausible explanations for this slowdown. The politics of the charter school movement have taken an increasingly hostile turn of late. Some who dismissed charter schools as an interesting sideshow may have begun to think they now pose a serious threat to teachers unions' power and district funding. Political backlash has risen in at least direct proportion to growth. Teachers unions have upped their efforts to fight and organize.
In some states, charter schools are coming up against growth caps that are tough to overturn in the midst of these increased political tensions.
Some states, like Massachusetts, took a cautious but high-quality approach to charter school growth. Other states bent to political winds early on and refused to allow anyone other than a school district to approve charter schools. Still others starved charters of funding or access to facilities; in these states, interest groups have simply been successful in constraining the supply of new high-quality charter schools.
It's also true that bureaucratic hurdles have increased even without hostile political pressure. Charter authorizers, the agencies responsible for charter school approval, oversight, and closing, have been getting increasingly choosier. The goal has been to increase the quality of schools — and rightly so — but the result is a much costlier and sometimes prohibitive process for applicants who lack serious financial backing and connections. In many states, applicants are expected to invest a year or more in planning, have a facility secured, and demonstrate strong community support.
Gone are the days when a couple of successful teachers like Mike Feinberg and Dave Levin, the founders of KIPP, could get a charter on their own. By some estimates, it now can cost half a million to a million dollars to open a charter school. Startup funds are available, but federal and private funding is increasingly targeted to CMOs with a proven track record.
Even those favored CMOs, however, are now facing new challenges. CMOs have relied on Teach for America as their primary labor source, but that well is running dry. TFA is not producing as many grads as it used to, and labor conflicts among existing teachers are on the rise as CMOs grow. CMOs are also increasingly asked to turn around low-performing neighborhood schools and address high expulsion and low special education numbers, all while trying to perform well on tougher new Common Core–aligned tests. As our
studies with Mathematica
predicted, the highly centralized CMO model has actually replicated many of the financial, labor, and quality challenges that districts face.
In short, well-intentioned efforts to address quality and improve equity may be significantly slowing charter growth, just as fear of increased growth by opponents intensifies. The combination may soon bring charter growth to a halt unless something changes.
Since I originally
wrote about this issue
a week ago, I've heard many theories about why charter growth is slowing, but I've seen very little evidence to support any particular claim. What's clear, though, is that charter advocates need to rethink their dominant assumption that the only factor limiting growth is access to startup funds, and get serious about understanding why growth has slowed and what can be done about it.
My guess is that continued growth will require much more authentic and sophisticated engagement in local and state politics. State laws that allow for continued growth of high-quality charters and provide access to facilities are crucial. Local charter school advocates also need to engage in assertive but respectful conversations about how to manage district enrollment loss so that students in district-run public schools do not pay the price for unfettered growth. (Those of us here at the Center on Reinventing Public Education will be putting forward some new proposals on that front soon.)
Cooperative arrangements with districts
, like those in Camden, N.J., and Indianapolis, also need to be accelerated so that families who want to stay in their neighborhoods can still get the benefit of excellent charter schools, and charter schools can have a more stable enrollment base. Indianapolis, Philadelphia, and Camden are all great examples of how neighborhood-based charters can work. Citywide agreements over special education, expulsion, enrollment, and other issues are also critical foundations on which to build a stronger community political base.
Finally, states may need to take a look at the incentives — financial and otherwise — embedded in their laws and policies. An economist might say that the supply of charter schools is simply meeting the logical limit of the current funding and political environment. If we want supply to change, we first need to change that environment.
More analysis is badly needed. But it seems safe to say: The days of easy, unfettered charter growth may be gone, at least for the near future. It's time for honest conversations about what that means for kids and families, especially given the demand for more high-quality choices. The facts will likely reveal that fresh ideas and policy approaches are needed if charter schools are going to continue to be a serious contributor to the next generation of high-quality educational solutions in America.
Robin Lake is director of the Center on Reinventing Public Education and Affiliate Faculty, School of Interdisciplinary Arts and Sciences, at the University of Washington Bothell.
---
---
Get stories like these delivered straight to your inbox. Sign up for The 74 Newsletter