Ladner: 'Frontier Justice' From Parents at 'Wild West' Charter Schools Yields Great Results for Students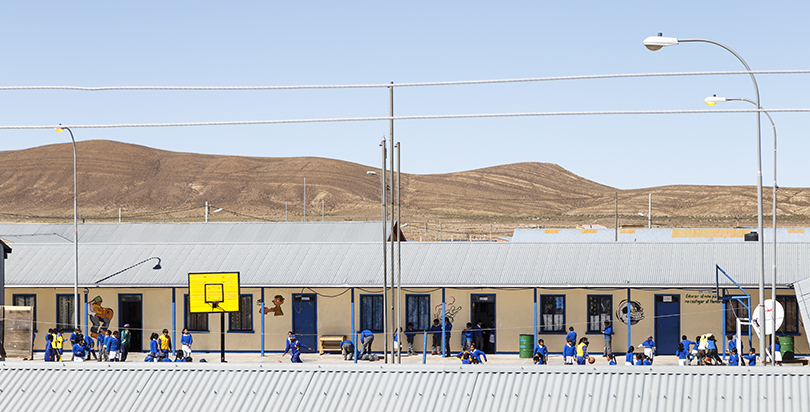 America desperately needs a system of schooling that is far more effective — in terms of both academic performance and economic efficiency — than we currently have, and we need it now. A mere five years from now, half of America's massive baby-boom generation will have reached the age of 65, creating large new economic demands as our health care and pension systems are strained.
These higher demands on funds means a growing need to increase the productivity of K-12 spending. Fortunately, radically improved results are possible. In fact, several state charter school sectors already show globally competitive levels of achievement with modest levels of per-pupil spending.
Accountability to parents has been the key to success.
The highest-performing states, clustered in New England, have levels of academic achievement that put them near the highest-performing nations. Schools in Massachusetts, the highest-performing state overall, compare favorably with the top Asian and European systems.
The New England states, however, are very unrepresentative of the nation's student body, with considerable socioeconomic advantages. Commensurate with their wealth, they spend at levels far above either foreign systems or less affluent states. This is especially true for charter schools.
There are exceptions, however. Out West, in the Four Corners states — Arizona, Colorado, New Mexico, and Utah — charter school students posted uniformly good results across subjects and grade levels on the 2015 NAEP exam, also known as the Nation's Report Card, despite relatively modest per-pupil spending.
Arizona charter schools, which educate a majority-minority student population, displayed levels of academic achievement equivalent to New England statewide averages on all six 2015 NAEP exams (fourth- and eighth-grade math, reading, and science). Subgroup scores for Hispanic students and kids receiving free and reduced-price school lunch at Arizona charter schools also fare well in comparison to the highest-performing statewide averages for such students. In addition, the state's own AZ Merit exam shows charter kids outperforming district students by large margins, echoing the NAEP results.
Not to be outdone, Colorado charter school students outscored Massachusetts in eighth-grade math and ended in a virtual tie in eighth-grade reading. Colorado's low-income and Hispanic students attending charter schools also scored very high, along with other subgroups.
Utah charter students outscored the Massachusetts statewide average in reading, scoring narrowly lower in math. New Mexico charter students did not (quite) display New England NAEP scores, but they consistently outscored New Mexico district students by a significant degree.
NAEP scores, even when examining subgroups, constitute only suggestive evidence. More rigorous statistical investigation will catch up as more data is gathered over time. Nevertheless, it is worth exploring how a group of modestly funded charters managed to land in the same academic neighborhood as highly advantaged states.
Accountability may be the reason for some of that success. Alex Medler, a former vice president for policy at the National Association of Charter School Authorizers, recently told The Denver Post that over the past 20 years, the chances of a district school closing stood at 1 in 34,000, whereas among charter schools the odds stood at 1 in 5. "The lopsidedness of district-run versus charter public school accountability is striking," he noted.
Accountability should be understood not as mere bureaucratic compliance, but rather as being held responsible for results. Charter systems granting freedom to both educators and parents create a dynamic toward high levels of achievement. Ironically, states with very cautious charter school authorization systems may be undermining the possibility of high achievement.
In Arizona, the odds of charter schools closing have been even greater than in Colorado, but when it comes to accountability, parents have been taking the lead. Arizona's law grants 15-year charters, but charter schools that close last an average of only four years and have an average of just 62 students enrolled in the final year of operation. Arizona charter schools, in other words, are closing long before any state official has a duty to judge them. State officials have occasionally revoked charters, but these schools constitute only a small fraction of the total number of closures.
A key to success in the "Wild West" involves educators having a relatively high degree of freedom to open schools and parents quickly administering frontier justice — either by never enrolling their children or by voting with their feet for other options. If a charter school lives to see year five in Arizona — with other charter, district, and private schools all competing for enrollment — it is doing something right. Arizona has also been leading the way in statewide NAEP gains since 2009, with charter schools leading the way.
Some use "Wild West" as a pejorative in charter school conversations, but when NAEP releases its 2017 results in October, I predict that we will see Western states and places like Florida, with liberal charter laws, crush the academic ball again.
Get stories like these delivered straight to your inbox. Sign up for The 74 Newsletter