Lacey: Download vs. Streaming, Sans Serif Fonts, Standardized Student Passwords — 10 Things to Know When Converting to an Online Classroom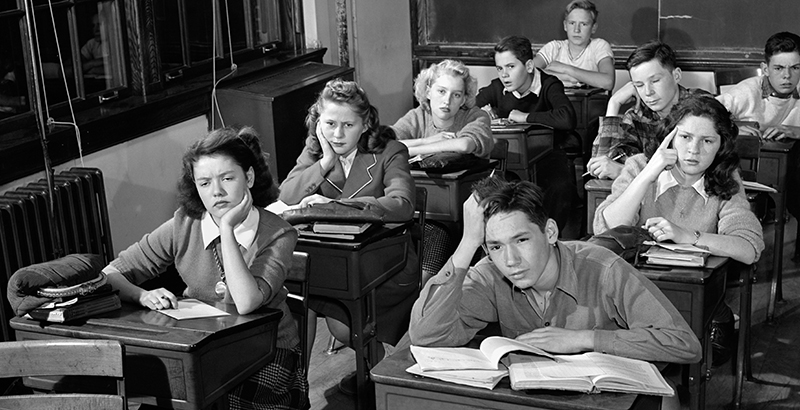 Educators at every level and in every discipline suddenly find themselves faced with the prospect of providing online instruction to their students and setting it up quickly. Here are some guidelines for adapting to the new — and, we hope, temporary — educational normal.
Conduct a connectivity audit
Determine whether the majority of your students will use laptops, tablets, desktop computers or phones, and tailor your lessons to the lowest-capacity device. Find out what digital tools are already in place and available to you. Does your school have a learning management system or videoconferencing platform already in place? Will you have access to additional devices, if needed, specialized software or tech support? Once you have determined the platform you plan to use, take the time to get comfortable with it.
Get a tech buddy
If online instruction is new to you, reach out to teachers with experience with it. Asking questions and learning by doing with people you know is the best and quickest way to gain new tech skills.
Logins and passwords
Have all your students use the same naming convention. It should be easy and obvious, such as firstname.lastname. Have your students use the same structure with their passwords to help keep them manageable. Passphrases — e.g., ilovealgebra— can be easier to remember than passwords. You can make them more secure by adding punctuation­­, numerals and capital letters, e.g. Ilovealgebra20! Keep a record of student user names and passwords to help kids who forget or lose them.
Beware of bandwidth
Not everybody has high-speed internet. Even for those who do, with more people online at once in a given area, the connection speed will slow down. For this reason, it is a good idea not to depend completely on live instruction, especially with streaming video. When people lack the bandwidth to stream, the video will keep buffering, disrupting the learning experience. Save your live lessons and post them for students to watch when they have the bandwidth, or to download to view later.
Self-paced lessons
Keep in mind that families may have several children at home, all trying to keep up with their schoolwork through online learning. Self-paced lessons are a great option; you can make them as simple as assignments in Google Docs, or if you have an authoring tool such as Articulate 360, Elucidat or CourseArc that will allow you to create self-paced lessons with interactive activities, better yet. No matter how you create your assignments, when students work on their own, it is important to make the lessons as engaging, authentic and relevant as possible.
Set clear objectives and expectations
With all online lessons, students should know these things right up front:
What will they be learning.
What will they be doing.
What resources they need to accompany the lesson.
Make it accessible
When creating e-learning lessons, it is important to make the content accessible to all students. A sans serif font is easiest to read. Students may need closed captioning or transcripts for videos. Images should have alt-text — a word or phrase that describes an image for those who cannot see it. Some e-learning software programs automatically use sans serif fonts, generate transcripts and prompt you to enter alt-text. During this health crisis, companies are offering special deals to help with the increase in online classes, so look for software with accessibility features if you are shopping for a tool.
Keep it engaging
It's difficult to stare at a screen for a long time, doing nothing but reading text. The purpose and power of computing is interactivity. Software is an interactive medium. Keep this in mind when creating online lessons.
Break up content into small chunks.
Give students something interactive to do after each chunk.
Provide as much variety as possible in the length and format of each.
If you can make it interactive, do! With software such as Quizlet, OpenBoard, Projeqt and Kahoot!, you can create flash cards, pictures with pop-up text, interactive graphs, interactive whiteboards, discussion boards and student polls.
Gamify it
Wherever possible, make the online experience fun. You can gamify lessons without expensive programming. Be creative. For example, make lessons a series of challenges with increasing mastery levels for students to become "online learning champions" at the end of the year. Assign online scavenger hunts, challenging students to find as many facts as they can about a topic. Increase the challenge by having them find facts that start with each letter from A to Z. Have them role-play. For example: "Write about pollution from the perspective of a bird."
Make it personal
Keep the students' voices as much a part of your instruction as possible. If you're doing live instruction and have a chat feature, use it to prompt students to ask or respond to questions.
Darlene Lacey is curriculum development manager at NFTE (Network for Teaching Entrepreneurship), an education nonprofit focused on teaching startup skills and activating the entrepreneurial mindset in young people from under-resourced communities.
Support The 74's year-end campaign. Make a tax-exempt donation now.