L.A. Shocker: Nearly 1 in 2 12th Graders Not On Track to Graduate?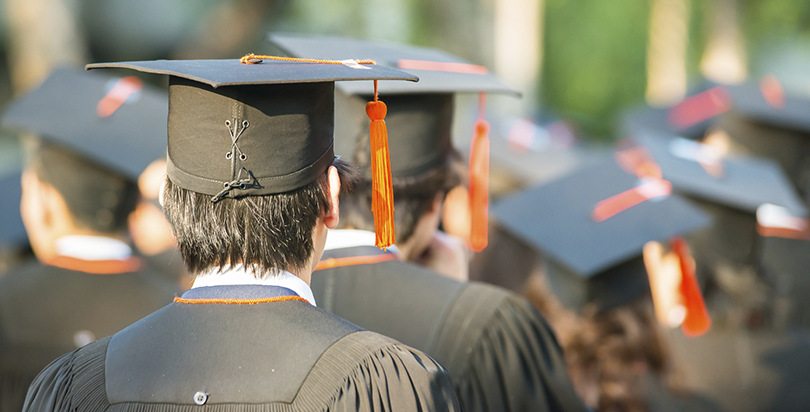 Our partners at LA School Report have obtained new numbers from inside Los Angeles public schools that show roughly one in two high school seniors are not currently on track to graduate in 2016, and that the district is now scrambling to offer those 12th graders additional assistance.
Only roughly one in two LAUSD high school seniors is currently on track to graduate, and the district is scrambling to get extra assistance to an estimated 15,000 students in danger of being left behind this June.
According to internal district reports obtained by LA School Report, an estimated 54 percent of seniors are on track to meet their "A through G" requirements. The actual graduation rate could be even lower as there are several other requirements to graduate.
While the estimate is a stark drop from last year's all-time high of 74 percent, it has been known for years that the district was facing a steep decline this year, when stricter graduation requirements went into effect.
But while the drop was anticipated, the recent internal reports showing a 27 percent plunge from last spring's rate elicited an alert from the superintendent directing urgent new steps, including weekly updates from staff and letters sent monthly to parents, starting in February, informing them of the necessary courses that need to be completed.
---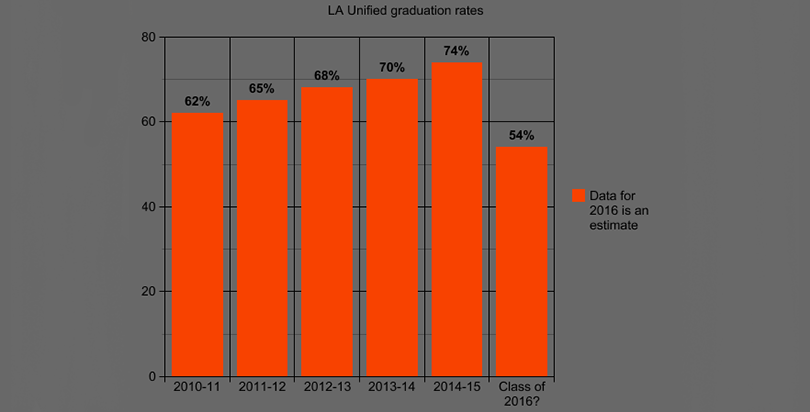 ---
The district would not disclose how many seniors had received "off track" letters this month. According to data available in October, the district had 33,420 seniors in the 2015-16 school year, meaning an estimated 15,373 would currently be off track for graduation….Read the full report at
LA School Report
Also from LA School Report:
Get stories like these delivered straight to your inbox. Sign up for The 74 Newsletter