L.A. School District's 'Signs of Fiscal Distress' Trigger 2 New Warnings — May Go Broke Within 3 Years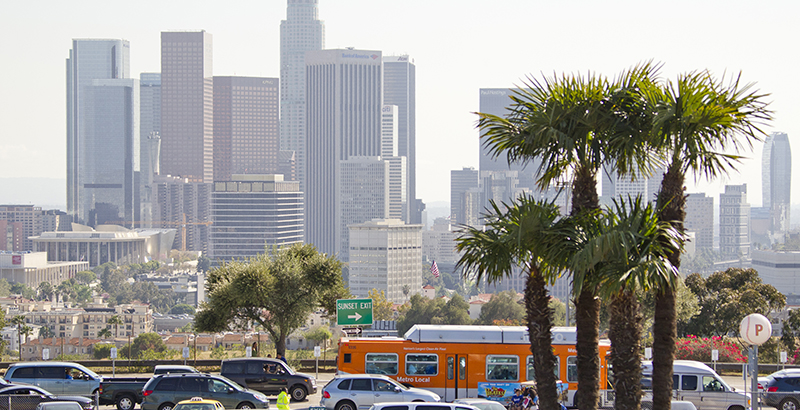 This article was produced in partnership with LA School Report.
The Los Angeles Unified School District's budget has been approved for now by its county overseers, but they gave the district a new deadline for it to address its structural deficit or else face a takeover.
In a letter delivered late Thursday, the Los Angeles County Office of Education said the district's continued use of deficit spending — meaning it is eating into its savings to cover its operating costs — has led to a "drastic" drop in its financial reserves and "continues to be alarming."
"LAUSD continues to show signs of fiscal distress," the county's letter states.
The county gave L.A. Unified until Dec. 17 to outline how it will reverse its march toward insolvency by either cutting costs or finding new revenues. If the county is not satisfied with the district's plan, it stated that it could at that time choose to either send a financial expert to the district to work with it or install a fiscal adviser — someone who essentially takes over all financial decisions for the country's second-largest school district.
The district's reserves are being depleted so quickly that they are projected to drop 90 percent in two years — from $778 million this year to $76.5 million in 2020-21, according to the county. This year, L.A. Unified's reserves are just over 10 percent, but by next year they're projected to decline to just under 6 percent and then to 1.04 percent in 2020-21. School districts are required by the state to keep a 1 percent reserve. Falling below 1 percent is what triggers a county to take over a district's financial decision-making.
The district is facing down the threat of a strike by its 30,000-member teachers union, which has so far rejected contract offers and is pushing for higher pay, lower class sizes, and more support staff in schools such as librarians, nurses, and counselors. The county's letter states that any new raises could put the district at risk.
The letter comes at the same time as a separate independent financial analysis commissioned by L.A. Unified officials, which found that the district could run out of money by 2021-22.
The county's concerns centered on how much more the district is spending than it is taking in. The deficits "are primarily due to revenue loss associated with declining enrollment, the increasing costs related to pensions, special education encroachment, and facilities maintenance," the county stated in its letter, which is addressed to board president Mónica García. García declined to comment.
The county projected that the district's current 486,000-student enrollment will drop more than 5.5 percent — or by 26,000 — in the next two years. It said the district "must carefully monitor its enrollment trends and adjust its financial projections accordingly … as well as develop long-range facilities plans to address corresponding declining enrollment."
The county is requiring that the school board vote on an updated budget and fiscal stabilization plan by the Dec. 17 deadline. It also must report on 15 independent charter schools that have negative balances.
The county also repeated its concerns about how L.A. Unified will be able to afford 6 percent raises for its workers, which it has already negotiated with two-thirds of its labor unions and has offered to its teachers union. Contract negotiations with United Teachers Los Angeles are now in what's called fact-finding — the final stage before a strike can be called.
The union maintains that the district has reserves nearing $2 billion and can meet its demands. The district said the union's proposals would cost $800 million and bankrupt it.
Scott Price, L.A. Unified's chief financial officer, said in a statement Friday that "the district's $1.8 billion in the reserve fund is being used to fund salary increases for teachers, counselors, employees, and class sizes, and the challenge is the money will be gone within three years."
"As we have noted in previous letters, the use of one-time funding sources to cover ongoing salary expenditures is a key indicator of risk for potential insolvency," the county stated. It listed those "indicators of fiscal insolvency" as "deficit spending and failure to maintain adequate reserves and fund balance, and insufficient consideration of long-term bargaining agreement effects."
The county said that while it is approving the district's budget, "we are looking for the governing board to take all necessary actions to balance the district's budget. The drastic reserve reduction continues to be alarming and of great concern to [Los Angeles County Office of Education]. Our previous letters have stated that should LAUSD's structural deficit spending trajectory continue, and the county superintendent determines that a more intensive approach is necessary, the county superintendent has the authority to assign a fiscal expert or a fiscal advisor with stay and rescind authority over board actions in order to stabilize the district's financial situation."
New independent analysis
The county's stern warnings mirror those in the latest 68-page independent analysis of the district's finances, the fifth report to find that the system is in deep fiscal trouble.
The analysis, obtained by L.A. School Report, was conducted by Houlihan Lokey Financial Advisors at the district's request. It stated that the school system will be insolvent by 2021-22, when it will have a $419 million deficit. By 2022-23, the deficit is projected to be $880 million.
The analysis also warned that the district's expenditures are expected to exceed revenues in each of the next five years.
In a September letter to the school board included in the new report, Price said the district sought the third-party validation of its own assessment that if the district continues to spend more money than it brings in, its savings "will be exhausted in the early months of the 2021-22 school year. At that point, the district will be bankrupt," Price wrote. L.A. Unified is spending between $450 million and $700 million more a year that it is taking in, he added.
Price wrote that the analysis confirmed the district's own budget and outlook projections. The financial consulting firm is the fifth outside group to have studied L.A. Unified's finances and stated that the school district will run out of money if changes are not made.
The teachers union maintains that the district had $1.863 billion in reserves at the end of the 2017-18 school year and can afford to meet its demands, which include 6.5 percent raises, class-size reductions, and hiring of more school nurses, counselors, social workers, librarians and other staff. The union called the district's increased salary proposal in its latest offer Oct. 30 "insulting" for not matching its demand to lower class sizes.
The union voted overwhelmingly in August to authorize a strike once other measures are exhausted. Its president called last week for members to "continue to organize and build strike readiness" and announced a Dec. 15 march in downtown L.A.
Support The 74's year-end campaign. Make a tax-exempt donation now.