KS Lawmakers Plan to Use COVID Funds to Expand Vouchers to Public School Kids
The proposal would use a portion of the state's $50 million in federal recovery funds to provide the awards and grants.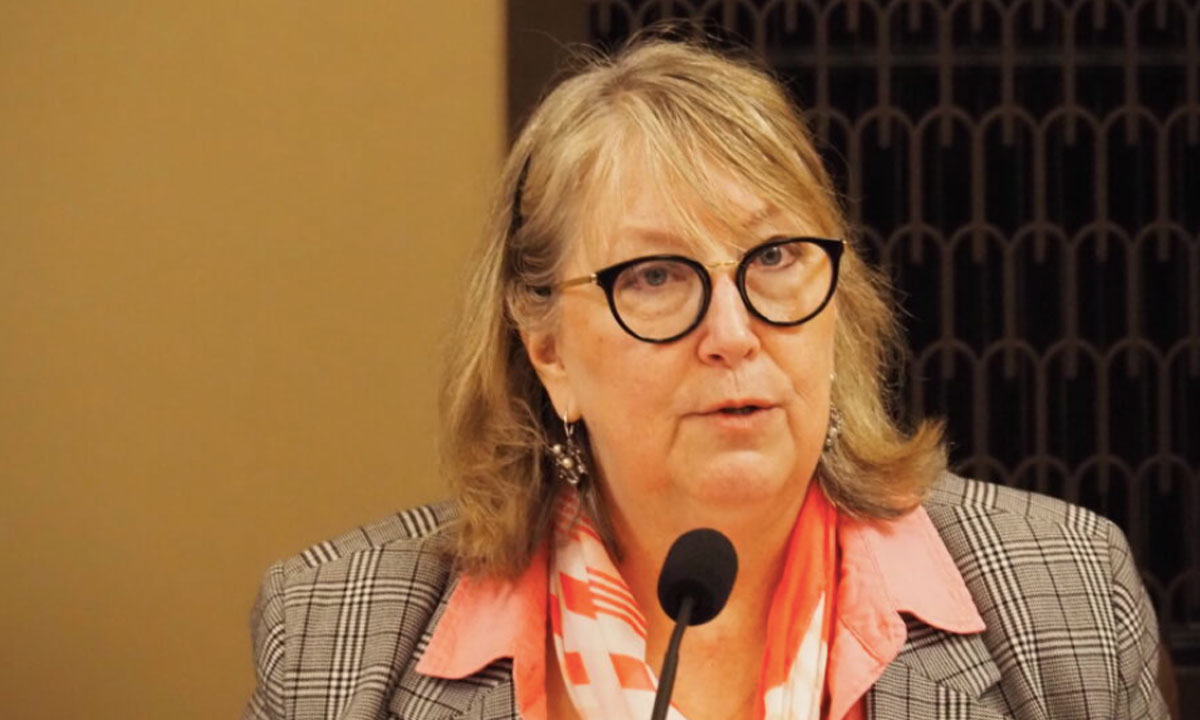 Support The 74's year-end campaign. Make a tax-exempt donation now.
TOPEKA — A new form of the long-debated Kansas voucher program for private schools would fund the program with federal COVID-19 dollars and provide $1,000 for public school students.
Sen. Molly Baumgardner, a Louisburg Republican, said the revised legislation was meant to shore up public education and help families fund educational needs for their children.
"This is going to allow families that are lower income to make sure their kids have access to opportunities," Baumgardner said.
The amended legislation, which will be further revised as the week continues, does away with the Sunflower Education Equity Act, instead establishing the "education enrichment program." The proposal would use a portion of the state's $50 million in federal COVID-19 recovery funds to provide the awards and grants.
Public school student would get $1,000 through the program. Students not attending public schools would get the equivalent of 95% of base state aid, which is about $5,000. The money could be used for things like academic camps, music classes and tutoring services.
Rep. Valendia Winn, a Kansas City Democrat, commented on the $4,000 difference in funding between private and public schools students. Winn said taking the word "equity" out of the proposal title was a good move.
"You took the word 'equity' out," Winn said. "Good thinking."
The legislation still appropriates $592.7 million for special education programs in fiscal year 2024, which begins in July, and creates a special education task force. An amendment proposed Tuesday afternoon would partly fund special education through American Rescue Plan Act dollars. An estimated $47 million in funding would be shifted from the Kansas Education Enrichment Program along with $25 million from the legislature employment security fund to make up this $72 million in ARPA funding.
"It's taking federal money to backfill what the federal government isn't providing in special education," Baumgardner said.
The changes were proposed over the course of several meetings on Tuesday among four Republicans and two Democrats from House and Senate education committees.
Rep. Kristey Williams, an Augusta Republican and House K-12 Education Budget Committee chair, approved the changes on behalf of the House committee lawmakers.
"That's a big stretch for the House but I think that that is a good response and the House will accept," Williams said.
The original bill was heavily criticized by education officials, teachers and concerned members of the public because it would use state money to fund unregulated private schools starting in the 2023-2024 school year. Each eligible student could draw a maximum of $5,000 annually from the state treasury to attend private school.
Any nonpublic preschool, elementary or high school that teaches reading, grammar, mathematics, social studies and science would be eligible to benefit financially from the proposed law. The schools wouldn't be subject to governmental oversight, and religious objects, such as bibles, could be bought with state dollars.
Williams, the driving force behind the private school voucher plan, said it would help Kansas children who need religion.
"There are some kids that do need Jesus first, before they care about science and math," Williams said during a March 20 forum on the topic.
The amended legislation still specifies that the private schools aren't subject to government oversight and state dollars can be used to buy religious objects.
Baumgardner defended the provision.
"If a parent is making a different choice, the state is not saying what that choice needs to be," Baumgardner said.
Leah Fliter, Kansas Association of School Boards assistant executive director of advocacy, said the organization was still following all the changes to the program.
"Hopefully we'll get some closure here soon," Fliter said. "We're going to continue to oppose vouchers in whatever form they present themselves. We don't support taking public money for private schools."
Kansas Reflector is part of States Newsroom, a network of news bureaus supported by grants and a coalition of donors as a 501c(3) public charity. Kansas Reflector maintains editorial independence. Contact Editor Sherman Smith for questions: info@kansasreflector.com. Follow Kansas Reflector on Facebook and Twitter.
Support The 74's year-end campaign. Make a tax-exempt donation now.